10 Things About The Physics Cafe
10 Things About The Physics Cafe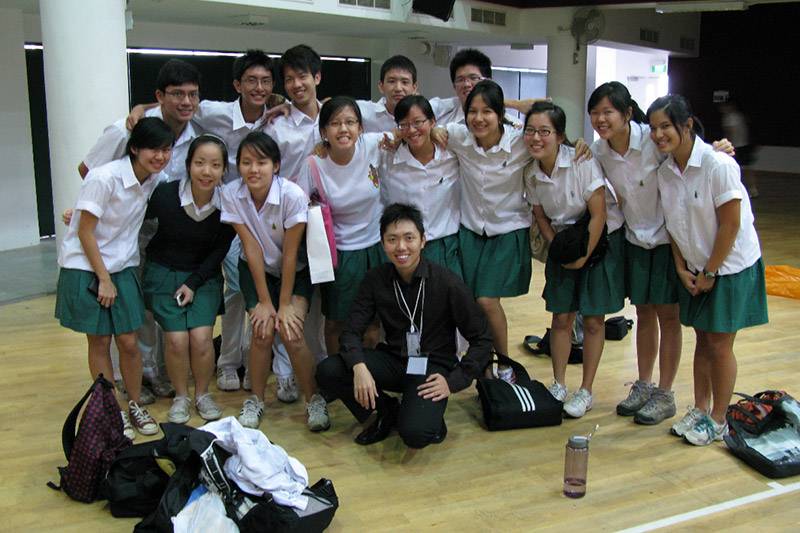 What comes to mind when people mention The Physics Cafe? Effective? Helpful? Perhaps reliable may even be considered to be an understatement. For years we have grown in size and in strength to become a premium tuition centre in Singapore, specialising in Physics and Maths education for Secondary and JC students. Below are 10 facts and achievements that we have accumulated over the years, we hope you have a good read!
1. Only 1 Tutor Is Shortlisted Out Of 30 Interviewed.
Each tutor is paid on average 
$350
 per hour. That's up to 3 times the pay of the average tutor in Singapore. What's more, our tutors undergo months of training before they are allowed to lead classes, so you can be assured that our tutors are top-notch and top-quality 🙂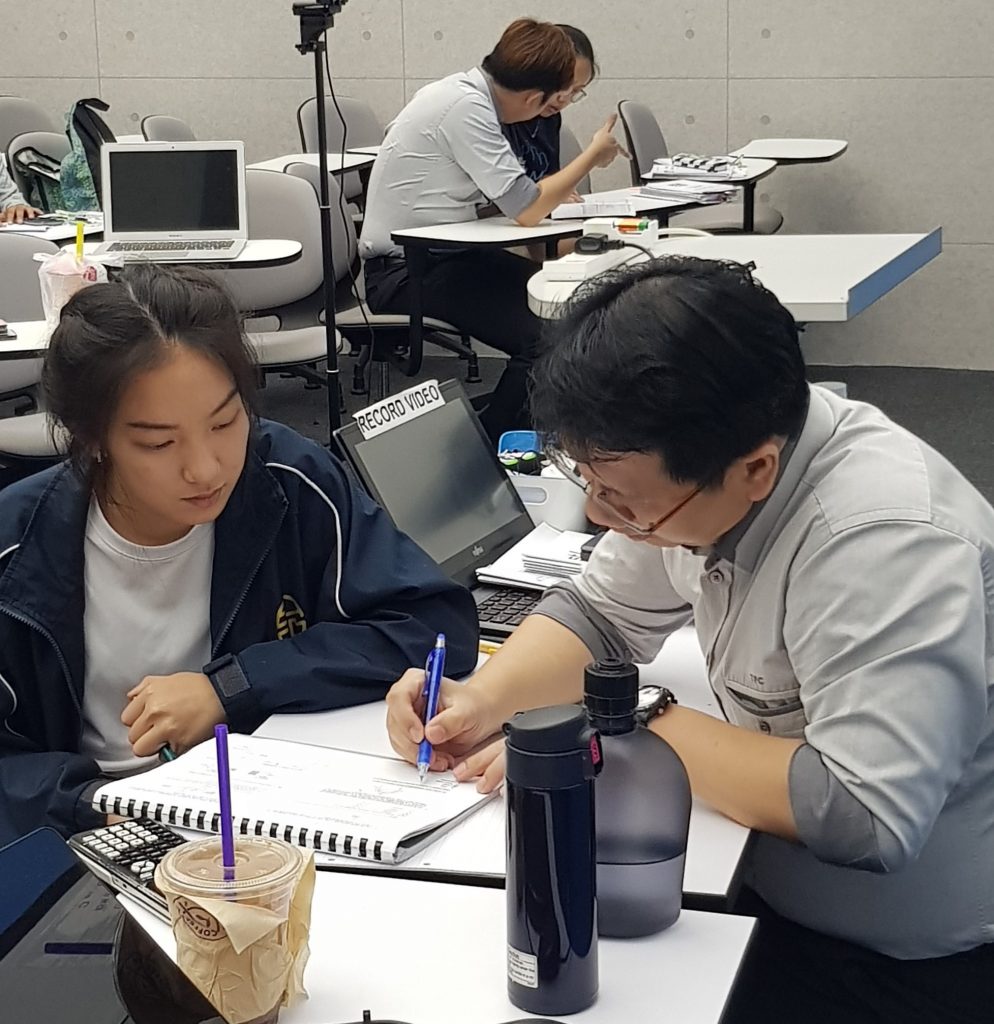 2. Their Founder Principal Tutor, Mr Dave Sim, is the renowned physics super tutor in Singapore, with a teaching experience of 6 years at RI.
Dave is a legendary figure in his students' eyes. Thanks to his engaging and concise techniques on the perplexing subject, many of his students evolve from being a mediocre Physics student to an exceptional one.
We'll let Mr Sim speak for himself here:
"I am the director and the head of academic. This switch (from RI to The Physics Cafe) means I can control exactly what and how you learn. I can test you my way. I can then let the results speak for themselves. It does not matter who you are or where you are from. I know that if I cannot help you, no one can. But of course, it's up to you to prove me wrong. Try to get a "C" or a "D" for your final paper!"
3. Their Branches Are Next To Beauty World MRT, Novena MRT And Paya Lebar MRT.
The distinctive student services and facilities should give PMC one last bragging rights. Besides being conveniently located next to MRT stations(Beauty World, Novena and Paya Lebar), we have our own lecture theatre, in-house cafe, exclusive study rooms, digital library, scholarship programmes and even our own shuttle bus.
4. The Tutors Wears A Mic Headphone In Lessons.
Both the tutors and the students have their own uniforms! You will see PMC students attending lessons in the signature PMC blue hoodies. The lessons are dynamice and fast. Every student gets ready for their turn to answer question in class. Better be alert and pay attention!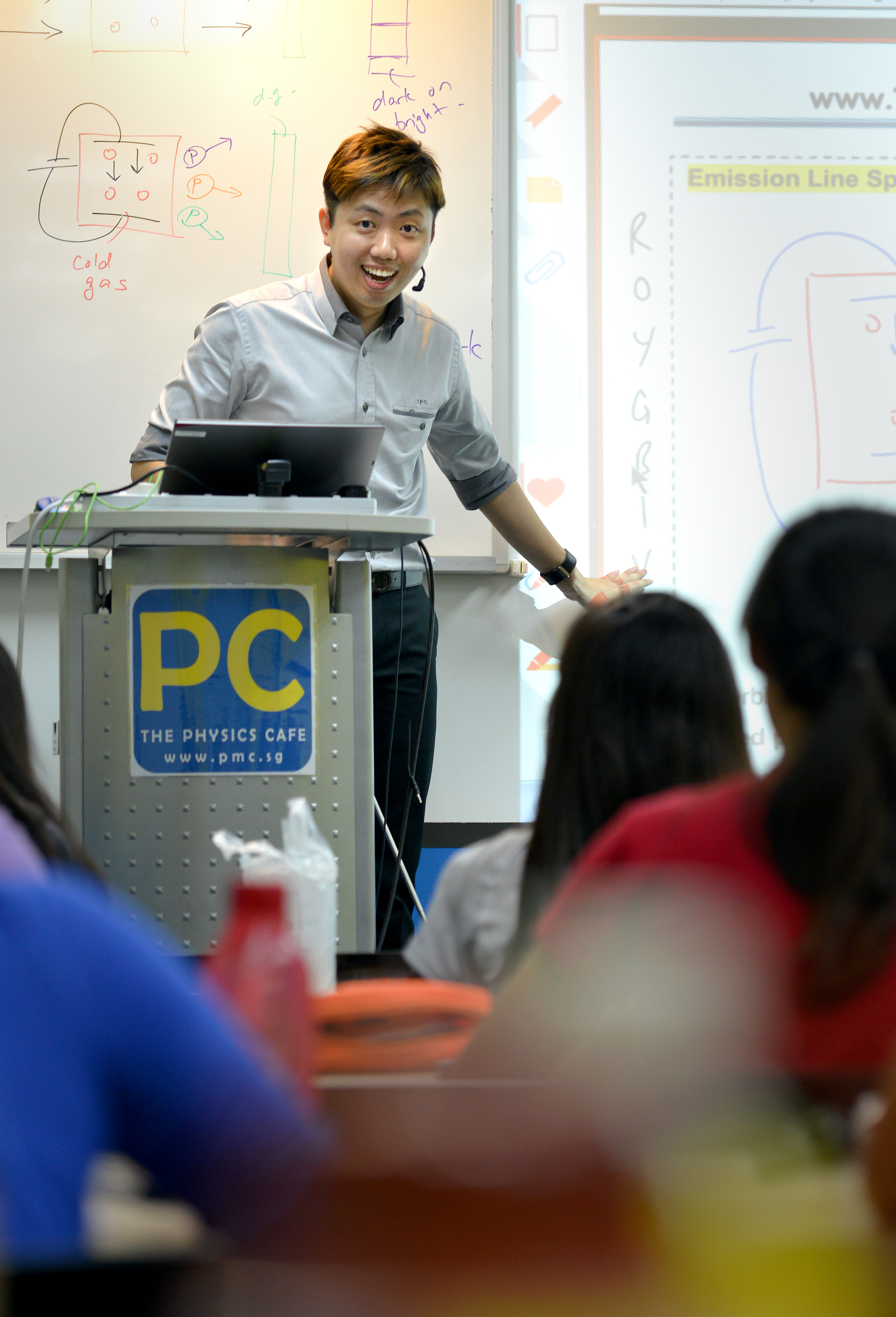 5.  They Hire Ex-Students As Student Councillors To Assist In Student Matter. 
The student councillors are role models for the current students. They assist the tutor to churn out the latest questions for the test and exams. Yes, PMC has month tests, mid year exams and final year exams. The results wil be recorded and given to the parent (Be warned!) The student councillors will also collating the school exam results from the students so that we can see how the student fare relatively, compared to their peers.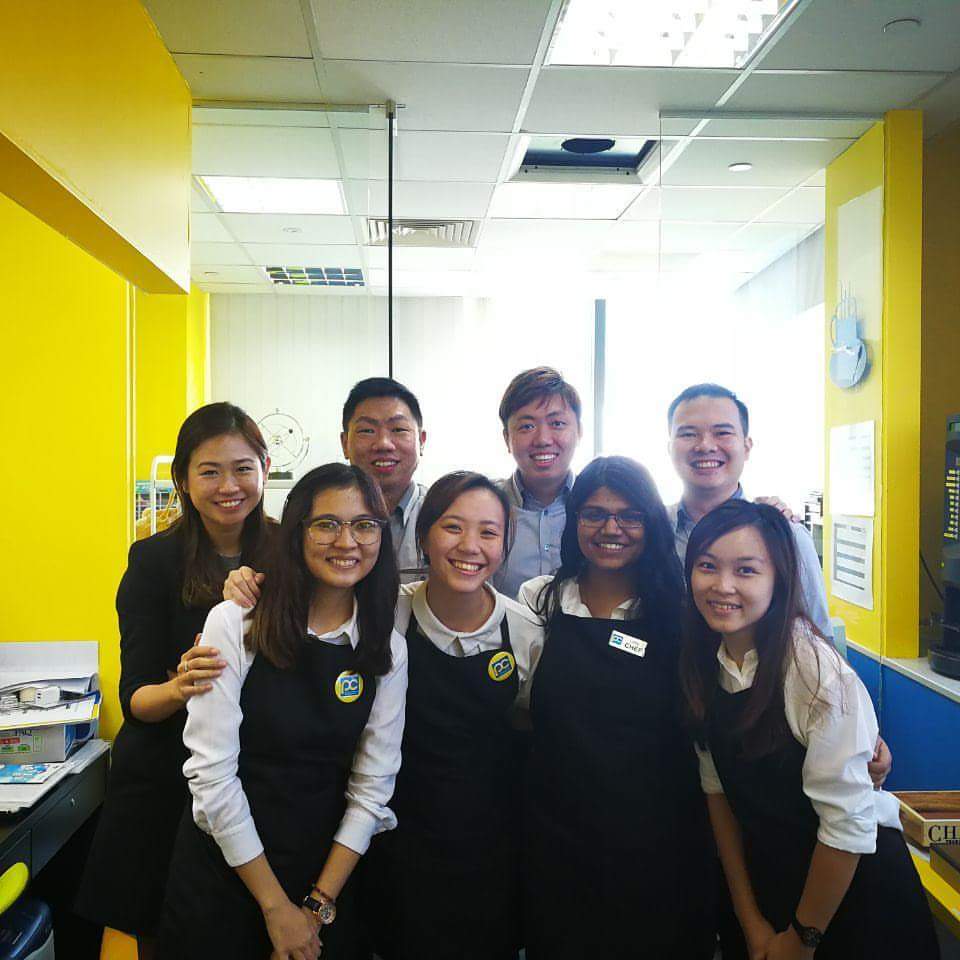 6. Registration For Our Classes Are Done Strictly Online.
To maintain the culture of the student commnity, the school only takes in students who are recommend by their close friends and relatives. There is no sales or marketing gimmicks. The school is the only one in Singapore who do not open to walk-in or call-in enquries. The only way to register for the class is to know someone who is in the class and register online 🙂
7. They Offered Premium Gold Class Lessons.
They offer one to one sessions which are fully structured, using notes from the regular programme. The tutor taking the private one to one lesson will be the same tutor taking the weekly group session of that level and subject. These Gold Class lessons are suitable for students who need to accelerate learning. (Last minute cases!!! Haha….)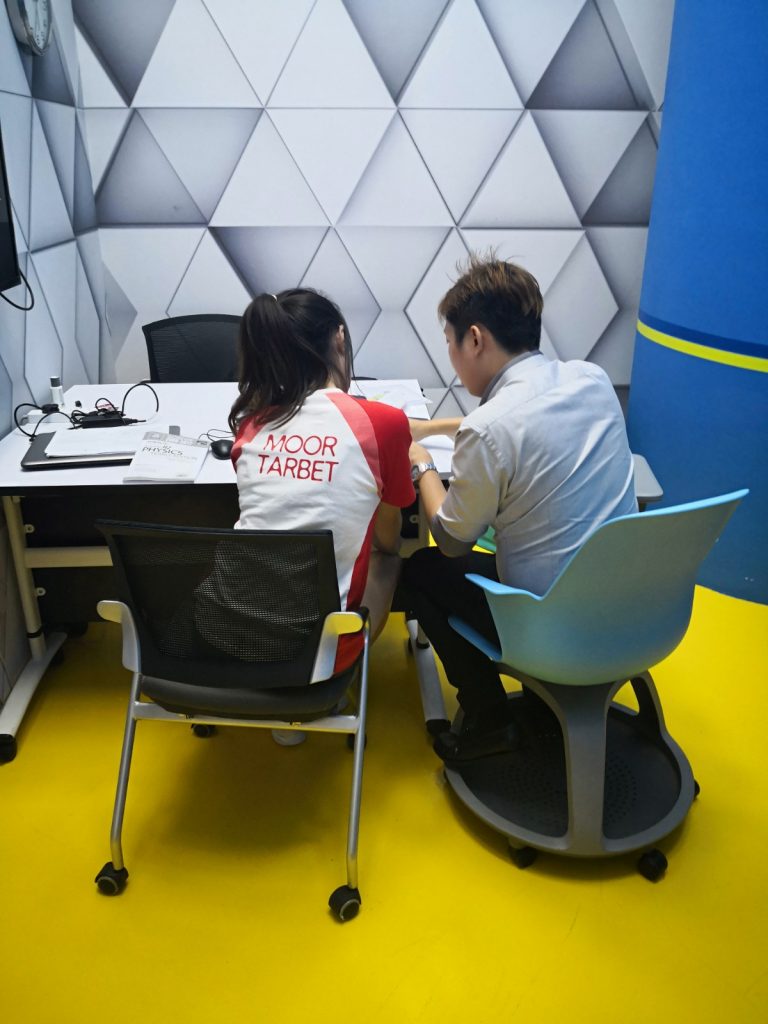 8. At Least 80% Of Our Students Scored A In Physics And/Or Maths In The A Levels And O Levels – Doubling The National Average!!!
Need we say more? We are very very proud of our students who have done well in the A levels and would like to extend our heartfelt congratulations to the graduated batches over the years since 2009. You have worked hard and gotten the grades you truly deserved. Good Job! Do visit our hall of fame to find out more.
9. They Have A Digital Lesson Library.
PMC students will never miss a lesson. They can now attend the digital recording of the live lesson at the comfort of PMC cafe or even at home. Yes, the student councillor send the materials and the video by post right to the letter box of the students immediately after the live lesson. For FREE!
10. They Have A 1000 Student Yearly Enrollment!
Their physics and maths tuition classes are sold out every year! Last year, they had a record breaking of 1000 secondary and JC students attending classes. Expanding the tuition centre was also a natural decision. The number of students were growing and the space couldn't accommodate their needs. They leave their centre premises in Bishan and Marymount and Toa Payoh and move into the bigger outlets in Beauty World, Novena and Paya Lebar.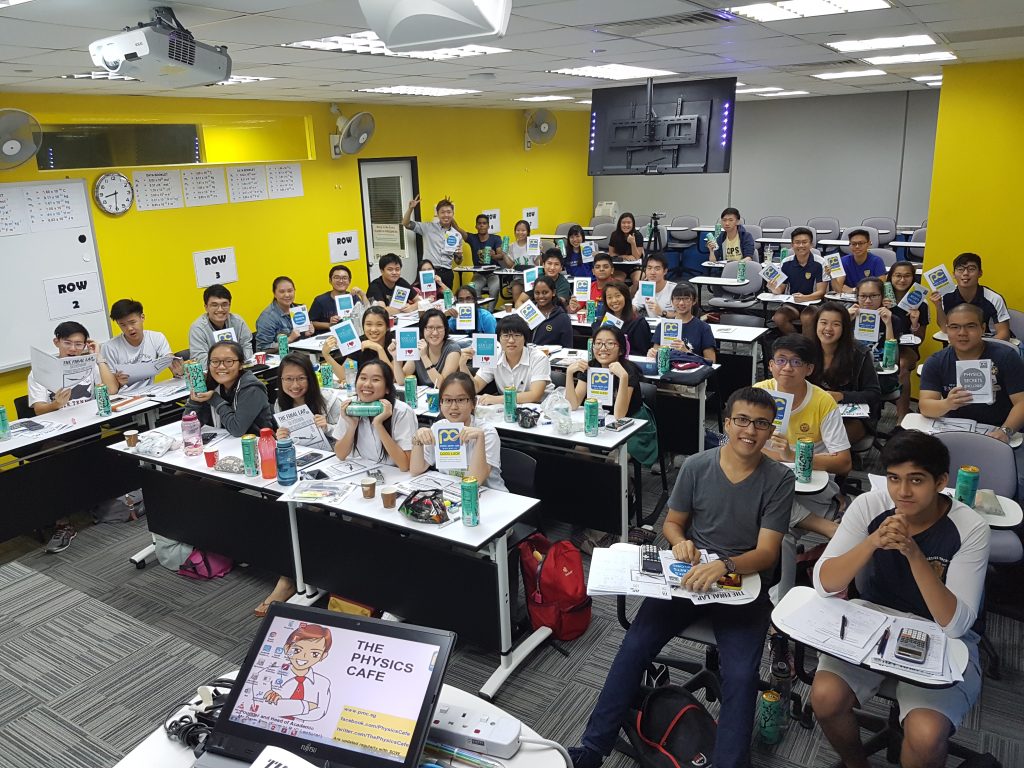 Find Tuition/Enrichment Centres