2020 Year-End Holiday Camps To Let Kids Learn At United Square
2020 Year-End Holiday Camps To Let Kids Learn At United Square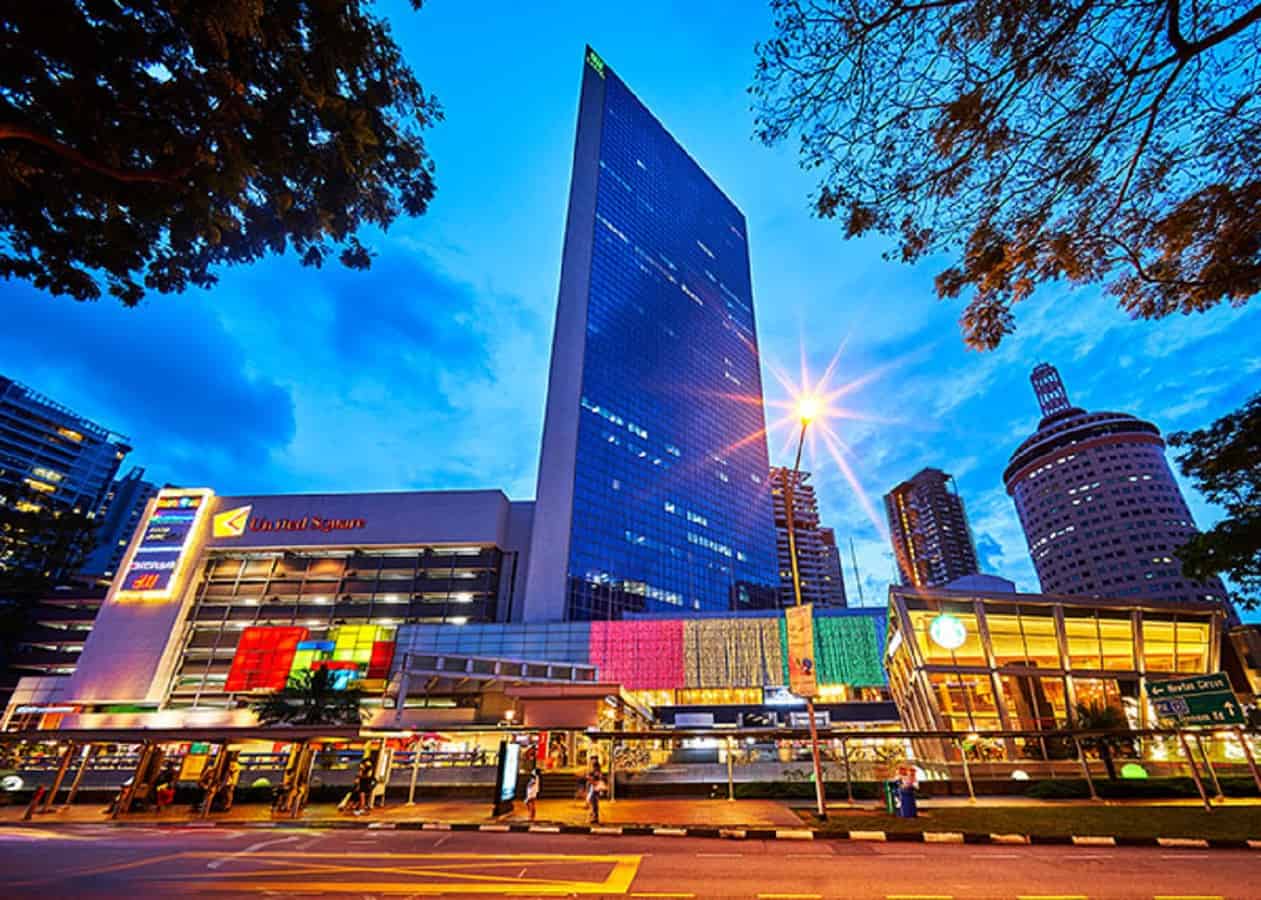 There's something unmistakable about United Square, and that's its youthful vibe. Step inside and you'll soon realise that the mall is distinctively curated for families with kids.
From children's clothing boutiques to children's bookshops; from restaurants with kid-friendly menus to hair salons offering kids' haircuts, this is your go-to mall on a day-out with your young ones. But more than just a leisure and entertainment venue, United Square is also where your children can enrich their minds.
A Kids' Learning Hub
You'll find more than 10 established enrichment brands here, including:
The Learning Lab
Lorna Whiston Schools
Aureus Academy
Global Art
Mandeville Conservatory of Music
I Can Read
Some of these enrichment centres even offer classes for adults, so parents or guardians can pick up new skills conveniently at the same place, or same time, with their young charges. These include:
KTigers – learn Taekwondo routines incorporated with K-Pop
Spanish Academy – Hola ¿Cómo te va? Learn the language of Picasso and paella
HiArt – Art classes catered to ages 2.5 years to infinity
Refer to full list of enrichment centres at United Square here.
Holiday Camp Programmes
HiArt | #04-23 (NEW! At United Square)
Our environment affects every aspect of our lives – the way we think, the way we express ourselves. How did the environments of famous artists influence their works? Go back in time with HiArt's holiday programme and learn from amazing artists like Leonardo Da Vinci, Picasso and Andy Warhol who contributed to different movements in Modern Art.
What's more, HiArt offers courses that help students put together a portfolio of work for DSA applications or admissions to local art schools, art institutions or similar courses of study around the world.
Lesson Date: 24 Nov to 18 Dec (Every Tuesday to Friday)
Full-day Programme: 10am-3pm
Half-day Programme: 10am-12pm or 1pm-3pm
For more information, visit http://www.hiart.com.sg/nov-dec-holiday-program/
Aspire Hub Education | #01-33
Aspire Hub Education presents two November-December holiday programmes. The R2Programme modules aim to help students remediate and reinforce important concepts and skills that they find difficult to grasp throughout the academic year. The Bridging Programme aims to give students a head start for the academic year ahead.
For more information, visit https://aspirehub.com/ 
Get around travel restrictions this holiday by travelling around the world in The Flying House that little Tien & little Fei discovered in the Hua forest. Hua Language's Mandarin Immersion Camp is the perfect blend of getting a head start for next year's school work via two hours of structured lessons daily; and learning Mandarin (and cultures of different countries!) the fun way.
For more info, visit https://hua.edu.sg/tales-of-the-flying-house/ 
Smart Science Lab | #01-32
During this stay-at-home holiday, introduce young minds to the world of smart robotics with Smart Science Lab's Smart Enrich programmes. In the Ocean Clean-up Holiday Programme, students will explore the basics of Environmental Science with value-added Scratch Coding training, and experience first-hand the block-based coding platform in the context of aquatic environment. Or if your child fancies playing little Sherlock Holmes, join its Sonic Forensics Workshop for a magical immersion into escape rooms, scientific experiments and constructing robots.
For more information, visit: http://smartsciencelab.com.sg/
The Ballet & Music Company | #04-26
Celebrate Christmas by learning the ballet classics of all times from The Ballet & Music Company. Let your kids impress friends and family with their cool ballet moves this holiday season!
Christmas Ballet Classics! (Ages 4-10)
Date: 8 – 11 December 2020
Time: 1pm to 3pm
Fee: Student @ $209, Member of public @ $220
For more ballet holiday camps, visit https://www.balletandmusic.com/school-holidays 
The Season of Gifting at UOL Malls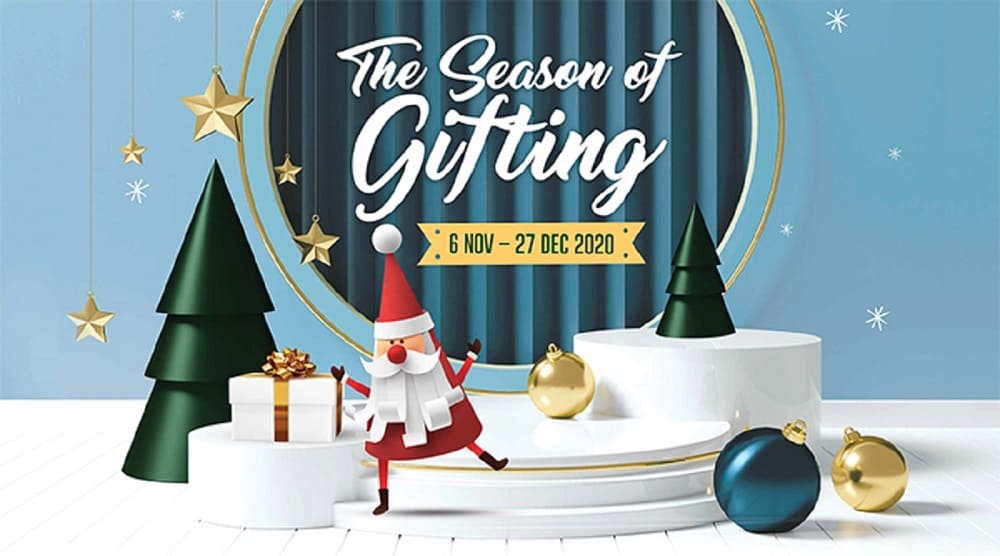 With the year-end festivities coming soon, why not spread a little cheer to people around us?
Start preparing your gift shopping list and head down to United Square for loads of gift ideas for your children, nephews or nieces. Take your pick of the latest toys from Toys"R"Us (#02-10), educational toys from Growing Fun (#02-06), athleisure togs from PUMA Kids (#01-56), special occasion clothing from BloomB (#01-65), footwear from HOPLA! Kids Shoe Shop (#01-57) and many more.
Now there's more reason to visit UOL Malls (KINEX, United Square & Velocity@Novena Square)!
From 6 November 2020
Redeem shopping vouchers & exclusively designed gift wrappers with $60* spent ($50* for U-POPP Members)
From 20 November 2020
Redeem a Cheese Cutlery Set with $180* spent ($150* for U-POPP Members)
Redeem a Cheese Rotary & Cheeseboard Set with $360* spent ($250* for U-POPP Members)
*Terms & Conditions Apply. While Stocks Last.
For more information and events, visit www.unitedsquare.com.sg
Find Tuition/Enrichment Centres