2021 June Holiday Planner: Online Classes That'll Benefit Your Kids
2021 June Holiday Planner: Online Classes That'll Benefit Your Kids
With HBL the default mode and everyone encouraged to stay home as much as possible, now is a good time to check out online classes for the June holidays.  Here are some featured holiday programmes that will definitely keep students not only occupied but well-equipped to meet the challenges of the rest of the school year. 
*Important note: As all centre-based tuition and enrichment centres are required to move activities online till June 13 or further notice, the programmes featured below will all be conducted online during the said period. Please find out more from the respective providers before booking.
The Learning Lab

 

– June School Holiday Programmes


Whether you are looking to boost your child's academic prowess or just want him or her to have a fun time picking up new skills, The Learning Lab has prepared a full range of special programmes over the holidays for your child:
N2 to K2
P1 to P6
GEP Preparation Programmes
Intensive Revision Series
Coding Workshops            
S1 to JC2
Secondary Essay Writing Workshops
H2 Maths Topical Workshop Series
The What, Why and How of
Excelling in General Paper
… and there's more! Register at: tll.sg/june-hols-21
Best Physics Tuition

TM

– Physics classes for A-level, O-level, and IP students

Best Physics TuitionTM is an education centre that focuses exclusively on Physics tuition for A-level, O-level, and IP students. It was founded by Mr Tony Chee, an ex-MOE school teacher with probably the most established credentials in Physics education. He obtained his First-Class Honours degree from United Kingdom with PSC government scholarship and has won several MOE teaching awards. An author of Physics guidebooks and Ten-Year-Series, Mr Tony Chee was featured by The Straits Times as a "Super Tutor".
Best Physics TuitionTM offers unique programmes which have helped numerous students regained their confidence in Physics and scored distinctions at their national examinations. Get 10% discount off 1st month fees!
Number of sessions: Weekly
Duration: 2 hours
Fees: $300 to $450 per 4 lessons
Time: Weekdays 5pm to 9.30pm, Weekends 10am to 7.30pm
Details: www.BestPhysicsTuition.com.sg
Program schedule: www.BestPhysicsTuition.com/programmes/
The Logic Coders – June 2021 Holiday Programs



The Logic Coders is a coding school for kids aged 6-16 focusing on teaching the fundamental concepts of coding logic while incorporating and reinforcing math concepts taught in schools. Certificates are awarded upon completion of course milestones.
Fees:

Junior Coders $500 (4 days x 3 hours per day)
Core Coding Logic Program $500 (2 days x 8 hours per day)
Python Masterclass $780 (4 days x 4.5 hours a day)
NEW! Python Data Analytics $500 (4 days x 3 hours a day)

Date & Time: WhatsApp 9040 9944 for availability
Website: www.thelogiccoders.com.sg
British Council – June 2021 Online Holiday Study Camps
The British Council's Online Holiday Study Camps (for Primary and Secondary students) are an opportunity for your child to explore the world beyond English and develop the 21st century competencies needed for academic and future success.
Each week, students will explore a new theme such as Drama and Public Speaking Skills, Comprehension and Critical Thinking, Debating and Presentation Skills, and develop their written or spoken communication skills, which will increase their knowledge of the world around them.
In this camp, students will:
develop their vocabulary on a range of different topics
gain confidence in communicating in a variety of situations
develop their world knowledge and intellectual curiosity
improve their critical thinking and problem solving skills
engage in activities such as games and fun activities, group research projects, drama games and presentations
What to expect for the Online Holiday Study Camps?
smaller class sizes allowing for lots of individual attention and support
interactive online learning providing your child with opportunities to collaborate and communicate with friends and teachers
internationally qualified, experienced and professional teachers
the opportunity for an individual meeting with the teacher (via video conferencing) to discuss your child's progress
Dates: 31 May to 25 June 2021
Time: Primary (9.00 a.m. to 12 noon), Secondary (1.30 p.m. to 5.30 p.m.)
Fees: Primary 1 to 6: S$552/week, Secondary: S$736/week, S$30/2 shirts (uniform)
– All prices include materials, certificate and 7% GST.
– The minimum sign up is for one week. You can register your child for as many weeks of camp as you wish.
Enjoy up to 25% discount on bundle spends! Get a 10% discount off 1 week of camp, a 15% discount off 2 weeks camp, 20% discount off 3 weeks and 25% off 4 weeks of Online Holiday Study Camp! Register now at https://www.britishcouncil.sg/ksphsc
DuinoCode – June Holiday Online Coding Bootcamp for Direct Schools Admission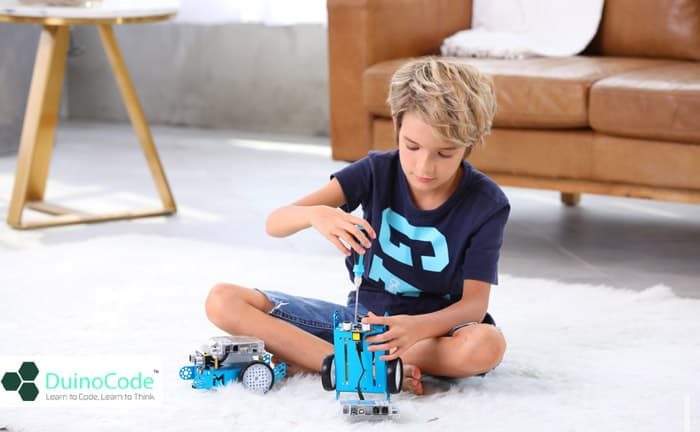 Start to explore school choices for your child. Prepare and start building your child's Direct School Admission (DSA-Sec) profile through DuinoCode's robotics and coding programmes. 
Sign up for this coming June Holiday 2-day Online Coding Bootcamp for a head start.
No prior coding knowledge required. Sessions are taught by MOE-registered instructors. Limited seats, sign up now!
Online Programme 1: Spikey Blocks (For ages 6 to 8 years)
An introductory crash course into the world of block-based coding. Students will be using mBlock to learn the intricacies of coding with the use of blocks, learning to create interactive graphical programs all by themselves.
Fee: $180
Duration: 2 Days
Dates: 31 May -1 Jun, 3-4 Jun, 7-8 Jun, 10-11 Jun 2021
Time: 10am – 12pm, 2pm – 4pm
Online Programme 2: RoboBattle – JavaScript (For ages 9 years and above)
Students will get to learn algorithmic programming logic and functions through JavaScript. Our program provides a crash course into the foundations of programming, and students will program and battle virtual robots with each other to test their knowledge.
Fee: $180
Duration: 2 Days
Dates: 31 May -1 Jun, 3-4 Jun, 7-8 Jun, 10-11 Jun 2021
Time: 10am – 12pm, 2pm – 4pm
Call: +65 9633 1842 or sign up now: https://duinokids.com/bootcamp2021
Find Tuition/Enrichment Centres