2021 Vacancies for P1 Registration
2021 Vacancies for P1 Registration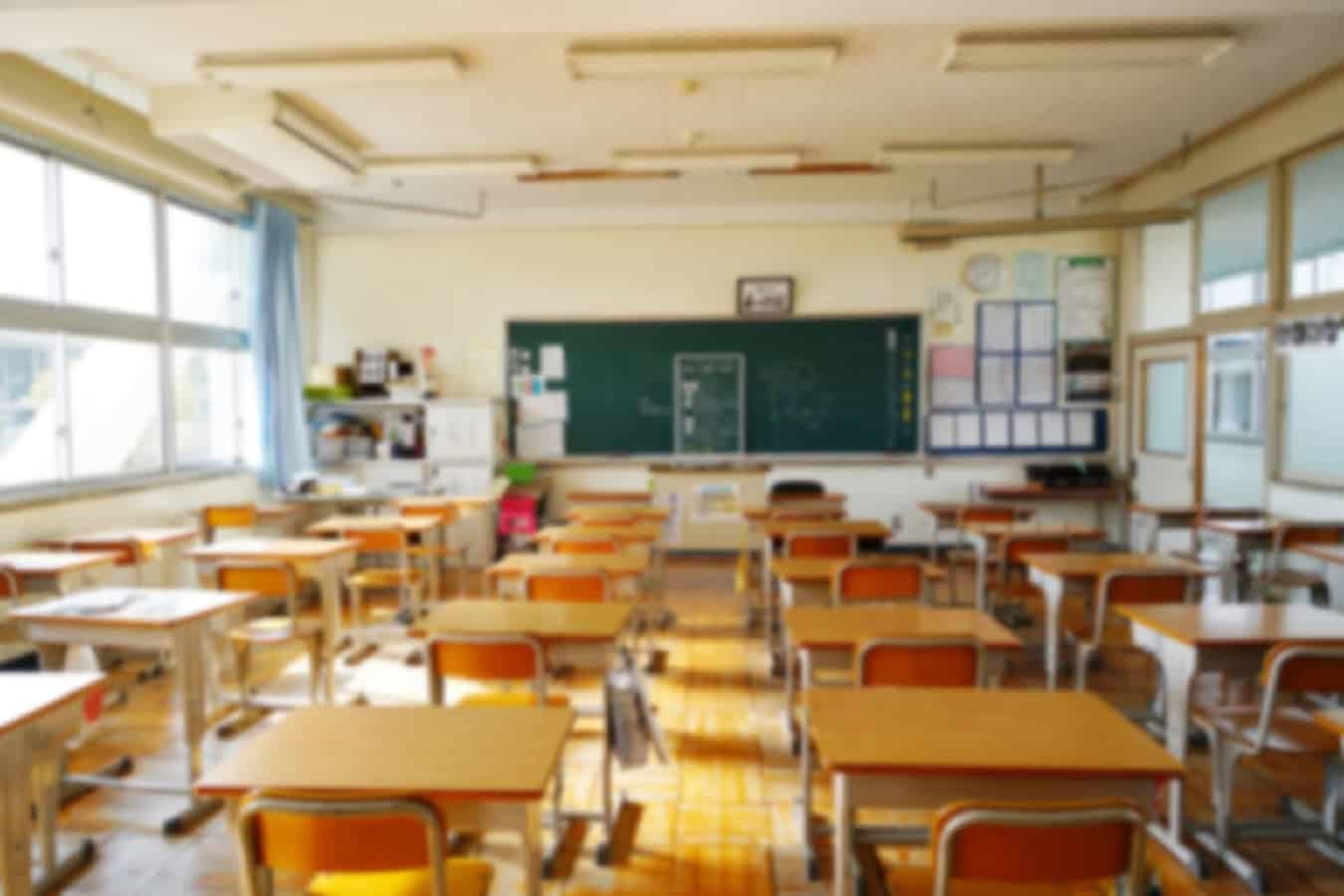 MOE has finally released the 2021 vacancies for P1 registration!  The good news is: there is generally more places this year compared to last year, but there are a bit more kids too.  This year's registration belongs to kids who were born in the year of the Horse.  There are a total of 41,888 vacancies, and one new school is added in Punggol, Northshore Primary with 210 places.
Now for the not so good news: most of the schools with added spaces are the less popular ones, that is, schools that normally have places in Phase 2C(S).  Most of the venerable popular schools, e.g. in Bukit Timah, did not change their intake at all.  While this is in line with the general theme of changing parents' mindset to settle for any school in Singapore, it might have the unhealthy effect of parents making the earlier Phases more competitive since their chances of a getting their 2nd choice later on is now higher!
Below is a table showing Primary schools vacancies allotted in 2020 vs 2019 last year.  The cells in green are schools with more vacancies in 2020 than 2019, while that in red are schools with lowered places in 2020.  Amongst all, Angsana Primary has the highest increase of 120 places, doubling its 2019 allotment.  Horizon Primary and Punggol View Primary are amongst those with reduced allotment of 40 places, but this is probably due to the new Northshore Primary taking up the load in 2021.
We apologize for the hiccup where we did not include a few schools in the table in an earlier article, and are thankful for the sharp-eyed member that reported the problem.  We will do better, and please feel free to feedback if you encounter further problems.  Thank you!
| | | | | |
| --- | --- | --- | --- | --- |
| Region | School | 2020 | 2019 | 2020-2019 |
| | | 210 | 210 | 0 |
| | | 210 | 150 | 60 |
| | | 210 | 210 | 0 |
| | | 160 | 150 | 10 |
| | | 180 | 180 | 0 |
| | | 210 | 180 | 30 |
| | | 210 | 180 | 30 |
| | | 240 | 210 | 30 |
| | | 200 | 200 | 0 |
| | | 180 | 150 | 30 |
| | | 180 | 180 | 0 |
| | | 150 | 150 | 0 |
| | | 240 | 240 | 0 |
| | | 240 | 210 | 30 |
| | | 240 | 210 | 30 |
| | | 240 | 210 | 30 |
| | | 200 | 200 | 0 |
| | | 180 | 180 | 0 |
| | | 300 | 300 | 0 |
| | | 240 | 240 | 0 |
| | | 150 | 120 | 30 |
| | | 240 | 240 | 0 |
| | | 240 | 180 | 60 |
| | | 200 | 180 | 20 |
| | | 210 | 210 | 0 |
| | | 240 | 180 | 60 |
| | | 200 | 200 | 0 |
| | | 210 | 210 | 0 |
| | | 200 | 210 | -10 |
| | | 180 | 90 | 90 |
| | | 240 | 180 | 60 |
| | | 200 | 200 | 0 |
| | | 210 | 180 | 30 |
| | | 200 | 200 | 0 |
| | | 210 | 210 | 0 |
| Bukit Panjang | | 270 | 210 | 60 |
| Bukit Panjang | | 240 | 240 | 0 |
| Bukit Panjang | | 180 | 180 | 0 |
| Bukit Panjang | | 270 | 210 | 60 |
| Bukit Panjang | | 240 | 210 | 30 |
| Bukit Panjang | | 180 | 180 | 0 |
| Bukit Panjang | | 220 | 210 | 10 |
| | | 210 | 180 | 30 |
| | | 300 | 300 | 0 |
| | | 210 | 210 | 0 |
| | | 390 | 390 | 0 |
| | | 224 | 224 | 0 |
| | | 270 | 270 | 0 |
| | | 270 | 270 | 0 |
| | | 210 | 210 | 0 |
| | | 192 | 192 | 0 |
| | | 150 | 150 | 0 |
| | | 240 | 240 | 0 |
| | | 240 | 240 | 0 |
| | | 240 | 240 | 0 |
| | | 210 | 150 | 60 |
| | | 270 | 270 | 0 |
| | | 240 | 210 | 30 |
| | | 240 | 210 | 30 |
| | | 240 | 180 | 60 |
| | | 240 | 240 | 0 |
| | | 240 | 240 | 0 |
| | | 240 | 240 | 0 |
| | | 240 | 240 | 0 |
| | | 120 | 120 | 0 |
| | | 150 | 90 | 60 |
| | | 270 | 270 | 0 |
| | | 180 | 180 | 0 |
| | | 270 | 270 | 0 |
| | | 330 | 330 | 0 |
| | | 240 | 240 | 0 |
| | | 270 | 270 | 0 |
| | | 210 | 210 | 0 |
| | | 120 | 120 | 0 |
| | | 270 | 270 | 0 |
| | | 200 | 210 | -10 |
| | | 270 | 180 | 90 |
| | | 210 | 210 | 0 |
| | | 240 | 180 | 60 |
| | | 210 | 210 | 0 |
| | | 180 | 180 | 0 |
| | | 240 | 180 | 60 |
| | | 240 | 240 | 0 |
| | | 240 | 210 | 30 |
| | | 210 | 210 | 0 |
| | | 180 | 180 | 0 |
| | | 120 | 90 | 30 |
| | | 240 | 240 | 0 |
| | | 150 | 180 | -30 |
| | | 270 | 270 | 0 |
| | | 200 | 200 | 0 |
| | | 210 | 180 | 30 |
| | | 210 | 210 | 0 |
| | | 210 | 150 | 60 |
| | | 180 | 180 | 0 |
| | | 180 | 150 | 30 |
| | | 210 | 210 | 0 |
| | | 240 | 240 | 0 |
| | | 200 | 200 | 0 |
| | | 360 | 360 | 0 |
| | | 240 | 240 | 0 |
| | | 192 | 192 | 0 |
| | | 240 | 240 | 0 |
| | | 180 | 180 | 0 |
| | | 180 | 180 | 0 |
| | | 210 | 150 | 60 |
| | | 180 | 150 | 30 |
| | | 180 | 180 | 0 |
| | | 180 | 180 | 0 |
| | | 240 | 240 | 0 |
| | | 280 | 280 | 0 |
| | | 240 | 280 | -40 |
| | | 320 | 320 | 0 |
| | | 210 | 0 | 210 |
| | | 280 | 280 | 0 |
| | | 280 | 250 | 30 |
| | | 280 | 250 | 30 |
| | | 240 | 280 | -40 |
| | | 280 | 220 | 60 |
| | | 280 | 280 | 0 |
| | | 270 | 270 | 0 |
| | | 270 | 210 | 60 |
| | | 240 | 240 | 0 |
| Sembawang | | 240 | 210 | 30 |
| Sembawang | | 240 | 210 | 30 |
| Sembawang | | 240 | 240 | 0 |
| Sembawang | | 190 | 180 | 10 |
| Sembawang | | 240 | 240 | 0 |
| | | 240 | 240 | 0 |
| | | 240 | 240 | 0 |
| | | 280 | 270 | 10 |
| | | 280 | 240 | 40 |
| | | 300 | 300 | 0 |
| | | 240 | 210 | 30 |
| | | 240 | 240 | 0 |
| | | 280 | 240 | 40 |
| | | 240 | 240 | 0 |
| | | 240 | 240 | 0 |
| | | 280 | 270 | 10 |
| | | 280 | 240 | 40 |
| | | 150 | 150 | 0 |
| | | 270 | 270 | 0 |
| | | 150 | 150 | 0 |
| | | 180 | 180 | 0 |
| | | 180 | 120 | 60 |
| | | 240 | 120 | 120 |
| | | 210 | 150 | 60 |
| | | 180 | 180 | 0 |
| | | 180 | 150 | 30 |
| | | 210 | 210 | 0 |
| | | 210 | 180 | 30 |
| | | 240 | 240 | 0 |
| | | 270 | 270 | 0 |
| | | 240 | 210 | 30 |
| | | 210 | 180 | 30 |
| | | 180 | 150 | 30 |
| | | 240 | 210 | 30 |
| | | 210 | 210 | 0 |
| | | 180 | 120 | 60 |
| | | 240 | 240 | 0 |
| | | 270 | 270 | 0 |
| | | 240 | 210 | 30 |
| | | 300 | 300 | 0 |
| | | 240 | 240 | 0 |
| | | 210 | 210 | 0 |
| | | 210 | 180 | 30 |
| | | 180 | 210 | -30 |
| | | 240 | 210 | 30 |
| | | 180 | 180 | 0 |
| | | 210 | 180 | 30 |
| | | 210 | 180 | 30 |
| | | 210 | 210 | 0 |
| | | 180 | 150 | 30 |
| | | 180 | 180 | 0 |
| | | 210 | 210 | 0 |
| | | 210 | 210 | 0 |
| | | 240 | 240 | 0 |
| | | 300 | 300 | 0 |
| | | 280 | 210 | 70 |
| | | 220 | 180 | 40 |
| | | 280 | 240 | 40 |
| | | 220 | 180 | 40 |
| | | 240 | 240 | 0 |
| | | 190 | 180 | 10 |
| | | 200 | 240 | -40 |
| | | 200 | 200 | 0 |
Find Tuition/Enrichment Centres