5 Things that Matter to Parents When Choosing a Preschool for Their Child
5 Things that Matter to Parents When Choosing a Preschool for Their Child
Whether you are a first-time parent who is trying to make sense of the preschool selection process or a seasoned parent who is looking to change your child's preschool for varied reasons, there are many factors to consider as you narrow down your choices and decide on the right fit.
Here are the top five factors that most parents look at when it comes to choosing a preschool for their child:
#1 The preschool environment
When evaluating their shortlisted preschool, one of the key areas that parents look at is the setup and vibes of the learning environment. Learning spaces at the centre should not only be fun and inviting for children – it should also be kept clean, comfortable and conducive for learning. Some great indicators of this include pin-ups of colourful materials on the wall such as calendars, birthday charts, learning materials and the children's work.
Other aspects to take note of include the lighting and ventilation of the room. Is the space brightly lit, well-ventilated and airy? Do also take note of the play facilities and materials available at the centre and whether they are clean and kept in good condition.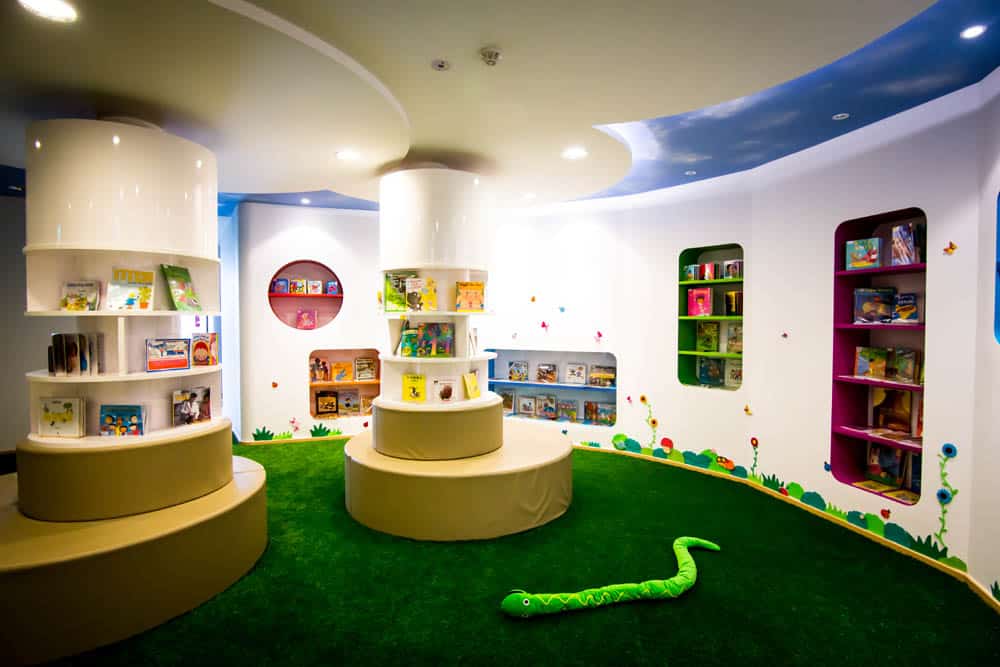 #2 The teachers
Other than yourself and your spouse, your child's teachers are the ones who will be spending the most time with your child during the day. Thus, it is crucial that you feel confident and comfortable with leaving your little one under their care.
You can get a better sense of this by observing the teachers in action during lesson time to see how they interact and engage with the children. Do they encourage the children in a positive way – and are their lessons fun and full of energy?
It is also worthwhile to find out how they deal with various situations and issues such as disagreement among the children, hitting and biting, as well as when a child refuses to nap or throws a tantrum.

#3 The values instilled in children
As you work towards shortlisting your preferred preschool, do find out what are the values that the school emphasise on.
Do they teach children to embrace their inner strengths? Do they keep things balanced by encouraging kids to celebrate their own uniqueness and to learn that setbacks are setups for future success? How are children taught the value of kindness, patience, curiosity and perseverance?
As children learn best from example, it is also important that preschool teachers model the values and behaviour themselves.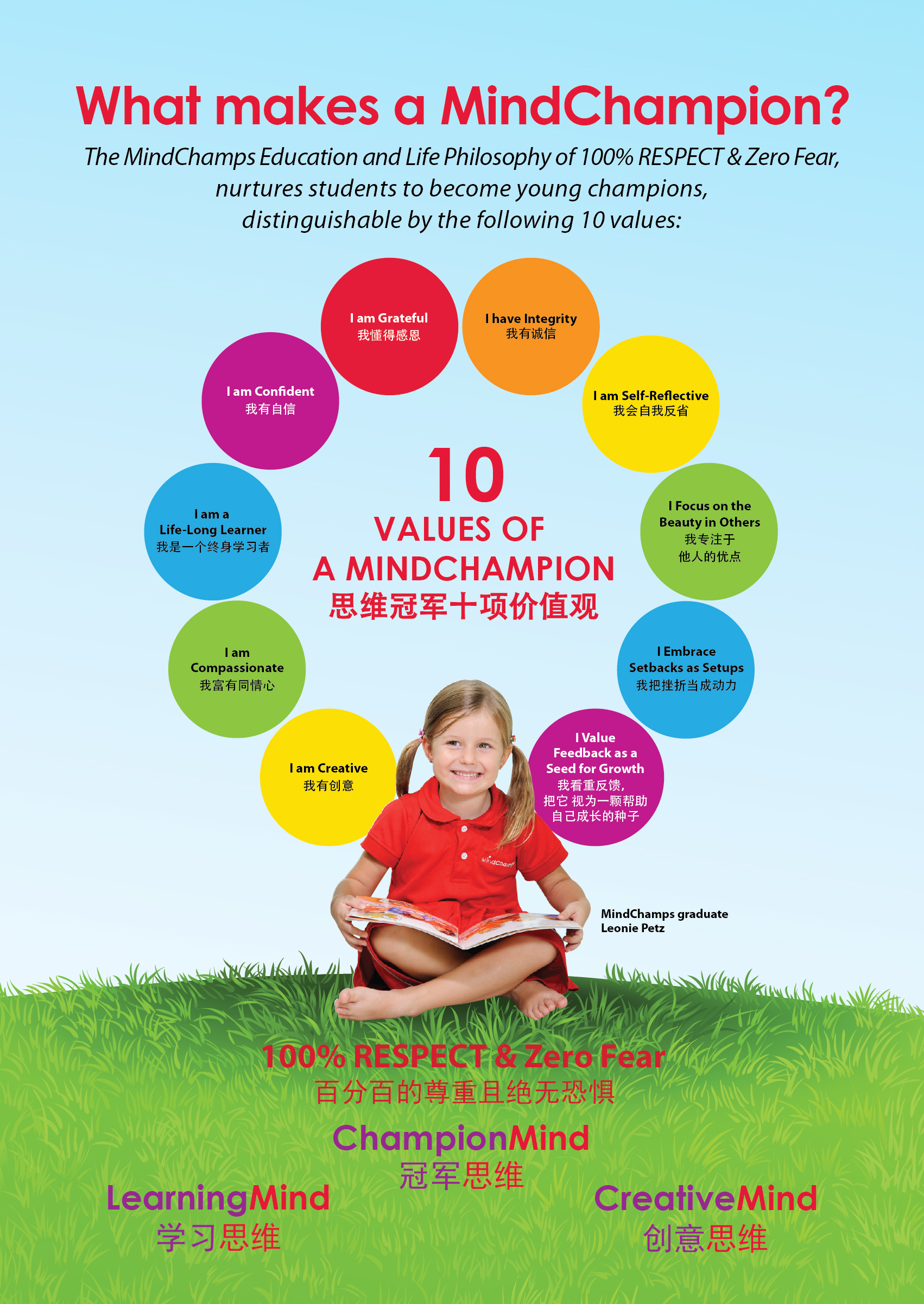 #4 The focus of the curriculum
One of the key objectives of a preschool education for your child is to have them pick up and develop a variety of skills and to eventually prepare them for their learning journey in primary school. It is then crucial for the preschool of your choice to have a strong curriculum to foster the development and learning of children during the early years.
For example, MindChamps PreSchool is the only preschool to have in place a unique curriculum based on the 3-Mind education model. Synthesised from 20 years of research by global experts in the fields of neuroscience, psychology, theatre and education, the 3-Mind model which is made up of the Champion Mind, Learning Mind and Creative Mind, was created to nurture the development of an all-rounded individual who is empowered with the mindset and skill-base for success in any situation.
The 3-Mind model forms the foundation of MindChamps PreSchool's integrated S.M.I.L.E.S.™ curriculum, which largely focuses on the creation of activities that stimulate the Sensory, Motor, Intellectual, Linguistic, Emotional and Social aspects of preschoolers to support healthy growth and development across the entire brain. Thus, all MindChamps PreSchool teachers will be led to provide age-appropriate stimulation to the children under their care.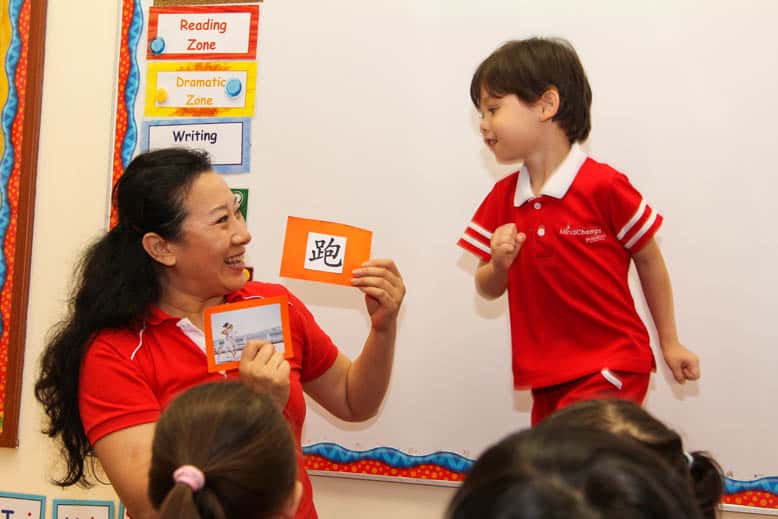 #5 Upcoming open houses
One of the best ways to determine whether a chosen preschool is suitable for both yourself and your child is to visit the centre to get a feel of the overall environment, observe the teachers in action and clear any queries that you have with the staff.
Although you can make an appointment with the preschool to head down for a visit at a date and time that is convenient for you, it may also be a good idea to look out for the open house events organised by the centre. Do bring your child with you to have them get a feel of their new school environment and observe how well the teachers interact with them. Some preschool open houses come with fun activities to keep your kids engaged while you take your time to tour the centre.
If you are currently looking out for a preschool for your child, you might want to check out MindChamps PreSchool's Welcome Day at selected centres island-wide. On-going from 23 February to 30 March 2019, the centres warmly welcomes parents to head down for a visit to tour the centre and find out how their children can benefit from the learning experience at MindChamps PreSchool.
Visits to the participating MindChamps PreSchool centres are strictly by appointment only on weekdays and Saturdays. Click here for more details and to book an appointment.
Find Tuition/Enrichment Centres