Are Preschools Necessary? The Pros And Cons
Are Preschools Necessary? The Pros And Cons
Tempted to let your child skip preschool and wait until Primary 1, when compulsory education begins? Or, wondering which preschool will give your child the best head start in life?
In Singapore, "preschool" refers to any education institution that caters to children aged six and below. Estimates by Singapore's Early Childhood Development Agency (ECDA) indicate that 99 percent of Primary 1 students would've attended at least one year of preschool education.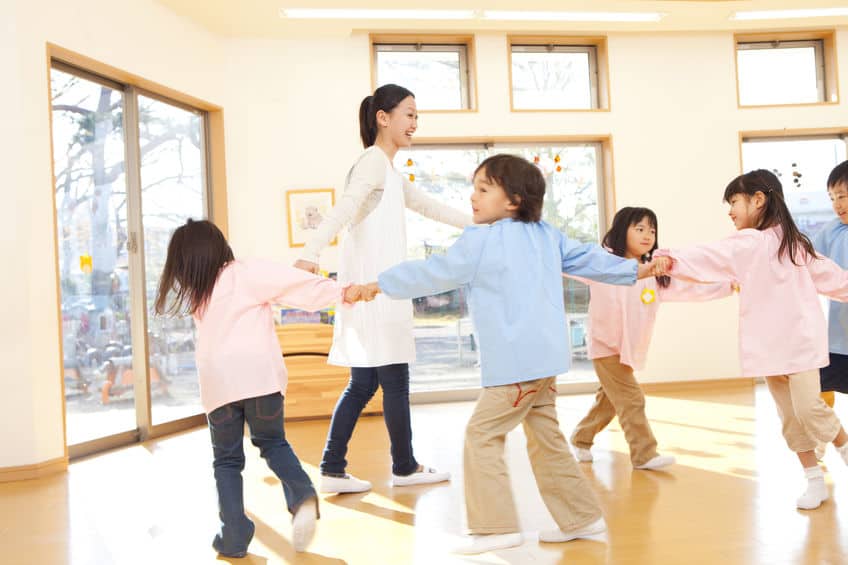 In addition, more local children are being enrolled in preschool at a younger age — last year, ECDA figures showed that 90,000 children aged two to four were enrolled in preschools, up from 66,000 in 2012.
Yet, there are parents who are prepared to buck the trend.
Saying "No" To Preschool?
Why would local parents choose not to send their children to preschool? Reasons vary. Some believe that the early years should be reserved for free play or quality time with the primary caregivers, while others are unable to find a preschool that meets all of the family's requirements. A small number of parents might even be considering the idea of homeschooling.
One KSP member shares that her daughter, now 13, spent only a year in Kindergarten 2, while her son, now eight, skipped preschool entirely. To her, the biggest advantage of not being in preschool was the luxury of free time — her children were able to indulge in many uninterrupted hours of Lego play and other hobbies. As a family, they were also able to explore new experiences and expand their social network together. For example, they joined playgroups and enrichment classes organised by other homeschooling parents.
However, the mother adds that she devoted time to preparing her children for primary school as well. She helped both her children to read independently (in English) by age six. In addition, both children were tutored in Mandarin prior to entering primary school.
"I treasured the time that we had together at home," she says. "But compared to my daughter, my son had a harder time adjusting to Primary 1. Everything, from recess and spelling to dealing with classmates, was new for him. He would throw tantrums immediately after returning home from school, and he also exhibited physical signs of stress, such as unexplained rashes. It took him about a year to be comfortable in school."
Her advice for other parents considering the homeschooling route for the preschool years?
"Search for local homeschooling networks online, in order to link up with like-minded parents. It's great to trade ideas and share stories with other parents, and it'll be a less lonely journey," she says. "You can also prepare your child for school life by sending him or her to drop-off classes. However, be prepared that it will still be a huge adjustment for your child when the time comes."
For some parents, especially those from disadvantaged homes, the cost of preschools can be prohibitive. For instance, The New Paper reported a case of a mother who attempted to enrol her sons in a government-linked preschool, and was told she would need to place a deposit of S$200 for each boy, which she could not afford. Eventually, she received financial assistance and paid preschool fees of just S$1.60 a month for each son.
Her oldest son, now in Primary 4, only received four months of Kindergarten 2 education. "[At the time, he] couldn't recognise most letters… He couldn't speak much English," she said. "Thankfully, he could catch up. Within two months, he could write his name… and recognise more letters."
What Does Research Say About Preschools?
Local preschool proponents might be familiar with the Effective Pre-School, Primary and Secondary Education project — the UK's first major study to focus on the efficacy of early childhood education.
In this longitudinal study, which was carried out from 1997 to 2014, more than 3,000 children were assessed at the point of starting preschool, and through their primary and secondary school years as well.
These were the study's key findings:
Children who had early childhood education gained higher English and mathematics GCSE results, and were more likely to have achieved five or more GCSEs at grades A to C.
Children who had experienced high-quality preschool education were better at self-regulation and social behaviour, and less inclined to hyperactivity.
Children who had experienced high-quality preschool settings were more likely to follow a post-16 academic path.
As for what might make for a "high-quality" preschool setting, local education correspondent Sandra Davie suggests that it may boil down to "what teachers do, and how they do it, when interacting with children."
"Conversation is gold. It's the most efficient early-learning system we have," says early childhood educator and author Erika Christakis. In a high-quality school, children would be listened to, and given ample opportunities to think critically (and out loud), as well as learn from their peers. Christakis gives an example of how a lesson might be conducted in a high-quality classroom:
"[Some preschoolers were] conversing about whether snakes have bones. They argued at length among themselves, comparing the flexible serpentine body with dinosaur fossils and fish, both of which they had previously explored. There was no clear consensus on how these various creatures could contain the same hard skeletons, but… each child added to the groundwork another had laid. The teacher gently guided the group as a captain might steer a large ship, with the tiniest nudge of the wheel."
A school's physical environment can also affect how well students learn. For instance, cluttered walls or a too-cold room can distract young children and interfere with their ability to process and retain information. (Read more about the ideal preschool environment here.)
On the other hand, other research has suggested that early childhood education provides mostly short-term, rather than long-lasting, academic advantages for children. Some researchers have concluded that there is "no evidence that early-grade retention brings benefits to the retainees' reading and math learning toward the end of the elementary years." Preschools that focus solely on academic skills have even come under fire for extinguishing the joy of learning, leading to a loss of school enthusiasm — as well as poorer performance — as its students grew older.
Although preschool education is believed to have positive long-term effects on children from vulnerable families, this could be due to the fact that quality preschools are a form of reliable childcare. If low-income parents can leave their children in safe hands as they work, their families can enjoy greater economic and overall stability. This translates to a healthier home environment, which has far-reaching benefits for the children.
Parents, You Know Best
At the end of the day, a parent should follow his or her instincts, and this applies to preschools too. There is no perfect preschool route, so trust that your child will likely benefit from the school that you have painstakingly chosen for him or her, based on what you believe is best for your child.
If you have decided that home is the right place for your child, for now, embrace your decision, as well as your new role as your child's teacher. This is what learning at home might look like, according to a local homeschooling mother:
"We learn everywhere: at the table, at the supermarket… We don't just learn from books, we learn math through making pancakes. We learn geography while walking in a park. We want [our kids] to know it is OK to stand while reading a book, it is OK to fidget… We want to be able to fit learning to the child, and not vice versa."
If there is anything at all to note, it is that the world is changing, and parents may wish to think about future-readiness and the skills that are useful to build from a young age, which may not be as straightforward as reading and writing. (Read our post on helping preschoolers to develop critical thinking skills.)
"It's certainly too late to only encourage critical and creative thinking in [teenhood], [if children have] spent years not practising those mental processes," say local childhood education lecturers Sirene Lim and G Kaveri. "If young children are curious about what's around them and how things work, we must support that curiosity and build on what's already on their minds even if they have limited language."
Should you need support or advice on early-childhood education, do seek help from the KSP community on our preschool discussion threads!