Are You Spending Too Much On Tuition?
Are You Spending Too Much On Tuition?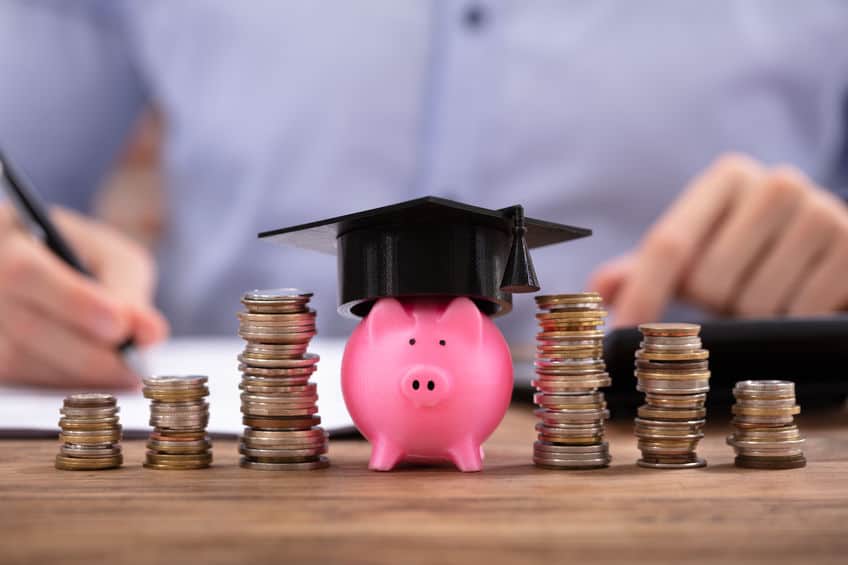 Have you read that Singaporean households spent S$1.4 billion on tuition in 2018 — up from S$820 million a decade ago?
According to survey results released by the Singapore Department of Statistics, on average, households spent about S$88 per month on home- and centre-based tuition from 2017–2018.
The survey was based on responses submitted by 13,100 households, and you can download the full report for more details.
One observer has pointed out that this information is "not particularly instructive," and "more useful would be information such as the range of what families spent."
Naturally, the reported figures may not reflect your personal experience. Wondering how much our KSP community is spending on tuition, and whether they consider this to be essential spending? Read on to find out!
What Are Some Families Spending On Tuition?
At the primary school level, parents can expect to pay anything between S$15 and S$60 for an hour-long lesson by a private tutor. Those with children in secondary school and beyond may pay up to S$150 per hour for an experienced or in-demand tutor. (More information here.)
"My husband and I spend about 25% of our take-home income on education-related services — this includes school fees and school bus fares," said a work-at-home mother of two children, aged 8 and 13. "For tuition specifically, currently it's just private Chinese tuition for both my kids, which costs us $175 per week, or about $700 a month."
She said she does not consider tuition spending or enrichment classes as a "need," and should the family's financial situation change, these expenses would be the first to go.
"For myself, it's about 25% of the monthly family income. Not a small commitment," lamented another KSP member.
One member reported that she spent about S$4,000 a month on tuition and enrichment services for her three children.
Another claimed she had heard of others spending over S$3,700 per month on just one child, for the following:
Enrichment (academic) classes: S$1,740 per month
Enrichment (non-academic) classes: S$380 per month
Private tuition: S$1,600 per month
"The median family income in Singapore is around S$9,000, which is about where my family stands," observed another parent. "So no way we could have spent that much on tuition. It's which segment of the population you ask, I guess."
The "No Tuition" Camp
Of course, not everyone in Singapore believes tuition is necessary. One mother told KSP that she tried to refrain from hiring tutors or signing her children up for enrichment classes, although she had to cave in when her daughter began failing badly in Chinese in Primary 5.
"With the long hours spent at school, I would rather my kids spend their available time resting, bonding with the rest of the family, or learning life skills. And as a self-employed parent, I have the flexibility of time, and am able to research and come up with activities for my kids," she said. "I prefer to let them have a more carefree childhood, as opposed to rushing here and there for classes."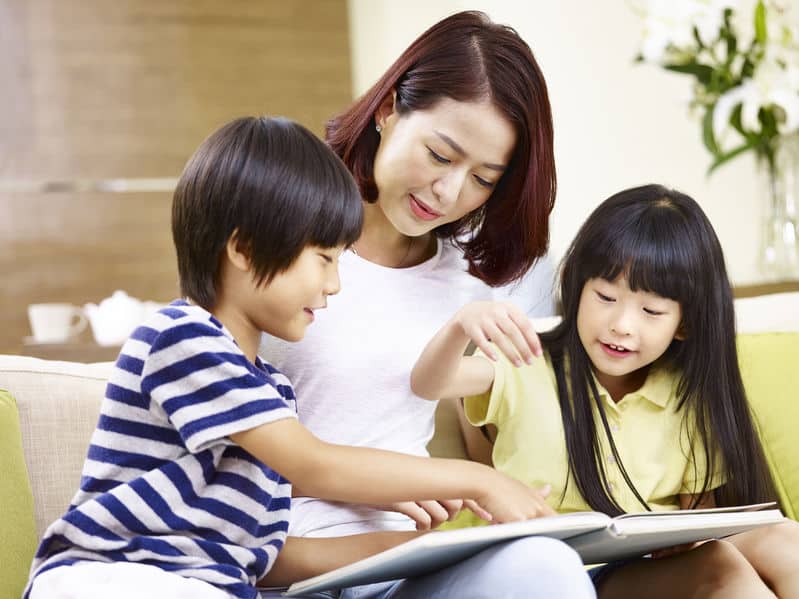 But without tutors, parents may have to devote considerable time and effort to coaching their children if they are unable to keep up with their schoolwork. "I buy guidebooks, exam papers, and assessment books for every subject, and I spend the time when they are in school to read up on their syllabus and work on the assessment books," said the mother. "I will attempt all questions before the kids start working on them! This is to ensure that I can help them if they are stuck."
A parent who set targets for her primary schooler to score "around 90%" on average has also shared her story with KSP. "I prefer to keep learning in-house rather than pay hefty sums for tuition," she said. "Also, since I have been the one working with her, I have a good idea of what she is weak at and we focus more on those areas."
Yet, according to the parent, coaching her child required minimal effort on her part. "On normal school days, I don't spend much time helping her. Her schedule is tight because of her enrichment activities, so she only has time to finish her homework from school," she said. "I would say at most, she spends one to two hours a week on revision beyond schoolwork."
There are also local parents who have complete faith in their children's teachers to get the job done.
"We have been leaving it to the school teachers to teach the kids," said a mother of three "tuition-free" primary schoolers. She estimated that at most, she spends about an hour or two a week on revision with her younger children.
A Prudent Approach To Tuition Spending?
What's a sensible approach to budgeting for education expenses, especially tuition? This is largely determined by one's household income, but perhaps middle-class families will find the oft-recommended 50/30/20 rule useful, where 50% of one's income is allocated for needs, 30% for wants, and 20% for savings. Whether tuition is considered a "need" or a "want," is up to individual families to decide.
For some parents, the financial sacrifices are painful in the short run, but ultimately worthwhile.
"Now, looking back… it's scary the money we've poured in. But we're just thankful that we found good teachers… the interest and habit to learn is ingrained in my child," said one parent with a son in secondary school. "Each family is different, be it a child's needs or financial resources. For us, we're done with 'tuitioning' and are going to save for our retirement and possibly holidays."
Apart from the affordability factor, some KSP members have also questioned if an over-reliance on tutors and classes is doing our children more harm than good. One parent's words are food for thought:
"But ask yourself, how is the child supposed to develop his mettle and have trust in his own abilities and judgement if he has never been given the space and chance to do so? Where is the joy, pride, and satisfaction when every good grade you get can be claimed by or attributed to someone else? The child is set up for burnout, for self doubt, for uncertainty. Does he choose to be prideful and claim everything as his — until reality strikes at the workplace — or does he stand on a house of cards and doubt his every step?"
At the end of the day, it is up to parents to reflect on what is best for their children. Perhaps the question to ask is what is driving us to spend on tuition for our kids — is it to foster a love for learning, or a fear of our children falling hopelessly behind? If we can be honest with ourselves, it will be the first step to assessing if our spending on tuition is appropriate.
Some of the comments above were excerpted from a KiasuParents discussion on tuition spending. They have been edited for clarity.