Babysits reveals the cost of babysitting in 2022 in Singapore (and the world)
Babysits reveals the cost of babysitting in 2022 in Singapore (and the world)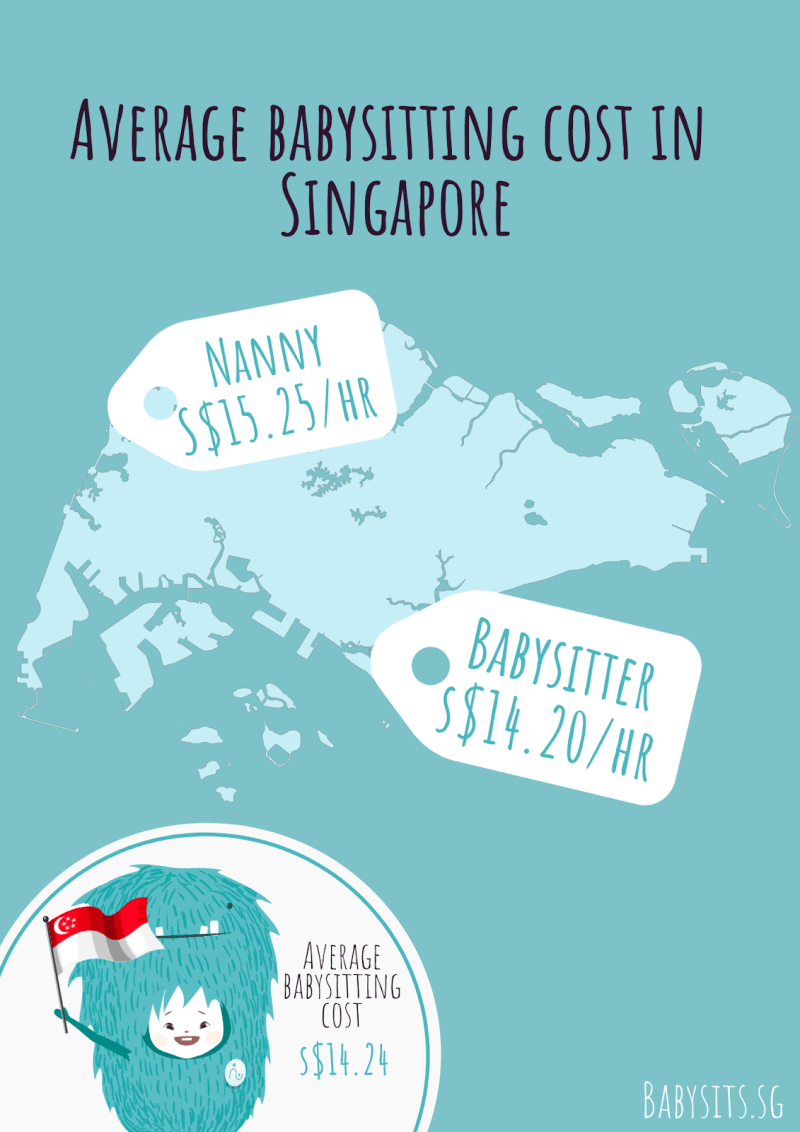 I found this article quite interesting… just some heads up for retirees considering doing baby-sitting.  And for folks who are relying on their parents and in-laws for doing this job… some food for thought 🙂
—
Based on hundreds of thousands of babysitters, Babysits has released its 2022 babysitting rate guide to help parents calculate how much they can expect to pay a babysitter, no matter where they are in Singapore (or the world). 
After comparing the average babysitting rates per country, Singapore ranks in the middle, between France and Finland.
The key highlights:
The average babysitting rate in Singapore is S$14.24/hour (€9.26)
The rate has increased by S$0.57 since 2021 when it was S$13.77
Nannies make more than the average rate at S$15.35/hour, while babysitters make an average of S$14.20
What other factors impact the babysitting rate
Babysitting rates will vary by city, but other factors also impact babysitting costs. These factors may include age of the sitter, experience, number of children, and additional tasks. Following the research, Babysits has provided an infographic guide to provide quick and simple tips about the extra factors that can impact the rate. 
Worldwide babysitting rates 
For those looking to travel or live in other countries, (or even for those interested in hiring a virtual babysitter from abroad (something we've tested here!), Babysits has provided a global infographic where you can compare babysitting rates across countries. 
The low down:
Babysitters in Switzerland, Australia, and Denmark are among the most expensive worldwide, with average rates ranging up to 16 euros/hour 
Why the differences in rate in different cities and countries
The difference is related to minimum wage rates in different states, regions, and countries, to a degree. The cost of living could also play a factor (for example, more wealthy or high cost of living areas may have more expensive babysitting). Further factors may include differing densities of experienced/certified babysitters in different areas, for example, urban, densely populated as opposed to more rural areas. 
Find Tuition/Enrichment Centres