The Historic Capitol Theatre Presents: School Holiday Performing Arts Workshops
The Historic Capitol Theatre Presents: School Holiday Performing Arts Workshops

Wanderlust may take art lovers to world-famous theatres to catch equally renowned productions overseas. Some may even dream of performing in one themselves.
But since most families will be spending this year-end school holidays in Singapore, why not immerse in the performing arts at one of our local iconic venues, where its Art Deco architecture creates the perfect setting for magical performances?
For the first time, the historic and elegant Capitol Theatre is hosting a series of workshops titled "School Holiday Performing Arts Workshops at Capitol Theatre", which is part of Capitol Singapore and CHIJMES Christmas celebration.
A Spotlight on Performing Arts
There will be something for all ages, including children, teens, adults, parent-child pairs and families on weekdays and weekends from 21 November to 23 December 2020. Moreover, it will be a truly immersive experience since the workshops will be the only ones in town that are conducted in an actual performing arts space.
What you can look forward to:
Over 40 specially curated dance, music and theatre workshops
Sessions conducted by professional trainers from best-in-class performing arts schools in Singapore
Learning in an actual performing arts space with selected workshops providing an immersive full stage experience
Get Ready for the Curtain Call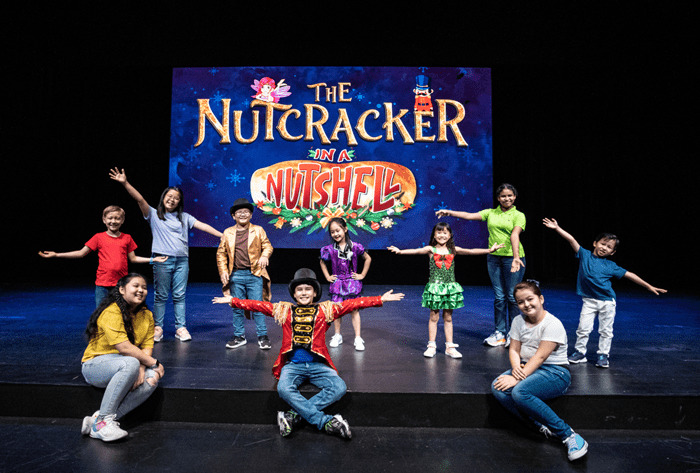 Let your primary school child join the "Nutcracker in a Nutshell" theatre workshop by Académie of Stars, a leading performing arts academy in Singapore.
Students will get to break down the complexity presented in the Christmas classic, adapted from E.T.A Hoffman's "The Nutcracker and the Mouse King" and Tchaikovsky's "The Nutcracker", through fun role-play. Learn acting skills and practices involved in performances, all in an actual theatre environment, leading to a full run that will be recorded on video and given to students.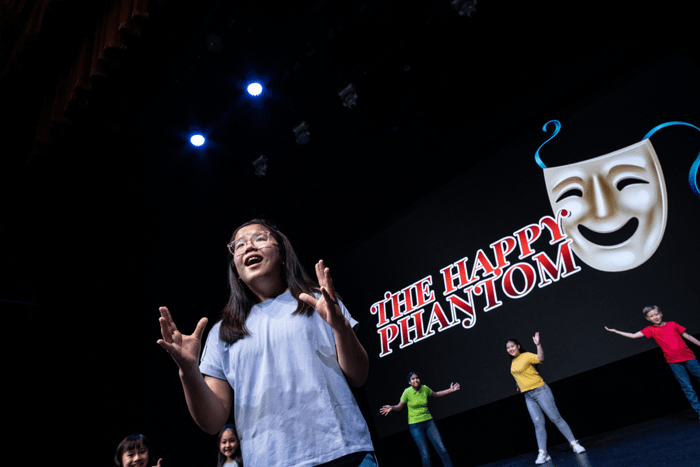 Separately, the "Happy Phantom" class will provide children with a backstage tour to learn about the production roles in a theatre show, such as the director, stage manager and set designer.
Nurture Your Inner Musician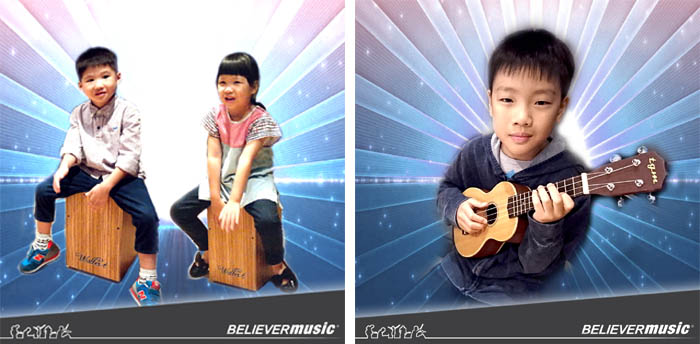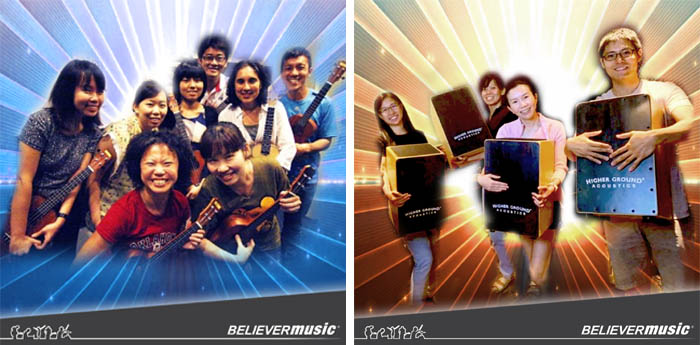 There will also be introductory music workshops for beginners conducted by Believer Music to try out the Ukulele or Cajon. Targeted at young kids and teens during their school break, the 5-day workshops will let them learn basic melodies and rhythms on either instrument. Adults can also choose from the quick 1-hour introductory classes to play either contemporary or Christian songs, or experience creating music with other players in short jamming sessions. Then anyone 10 years and above can join the 2-hour Cajon & Guitar classes to learn tips and techniques of playing in a small group, either for pop ensemble jamming or Christian worship.
Strut Your Stuff and Ride the K-Wave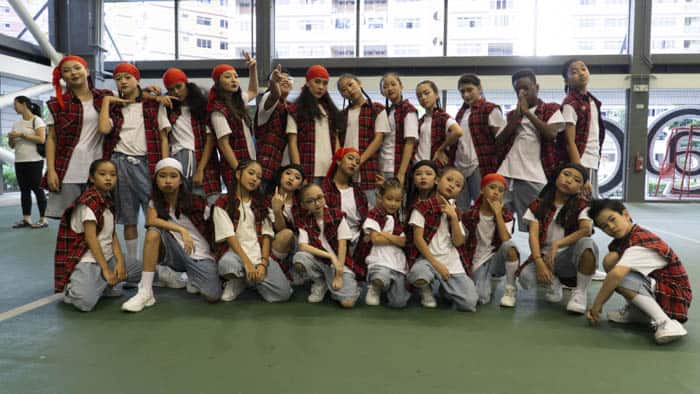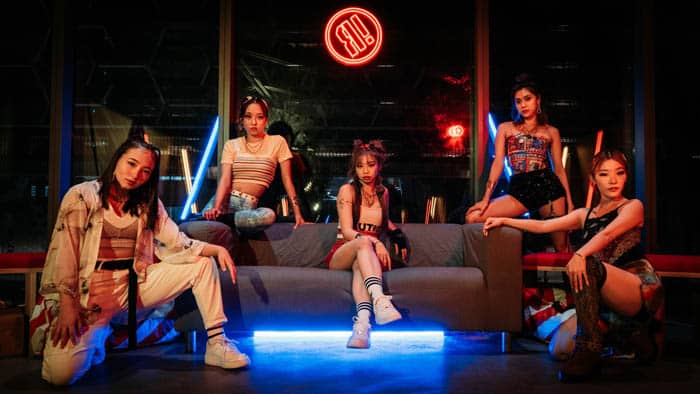 Boys, are you awed by the stylish and uniformed dance choreographies of K-Pop sensations, such as BTS? Then, join Recognize! Studios' K-Pop Kids Dance 5-Half-Day Workshop (Boys, 7-12 years) and learn to groove like them. The gals can get into the hip hop action too with a similar K-Pop Kids Dance 5-Half-Day Workshop (Girls, 13-17 years), to learn dance covers by girl groups like Blackpink. Students can take home a video recording of the final performances at the end of the workshops.
Pirouette to a Well-loved Classic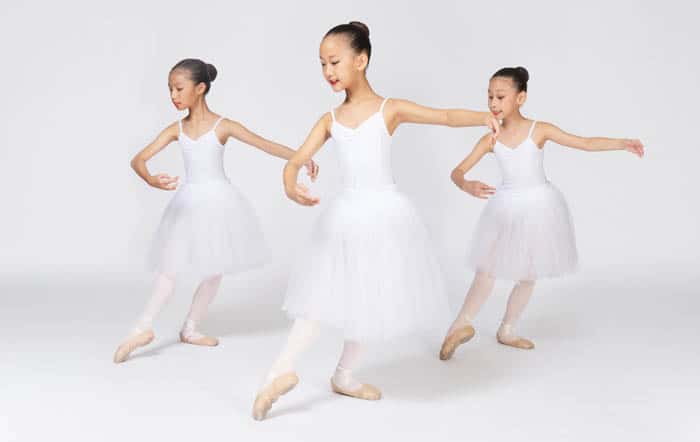 With the yuletide season just around the corner, the Singapore Ballet Academy will be weaving in elements of the classical Nutcracker ballet in a series of workshops. Children with ballet experience get to delve further into their practice, in basic and intermediate half-day workshops, with trainers from the oldest ballet school in Singapore (affiliated to the Singapore Dance Theatre).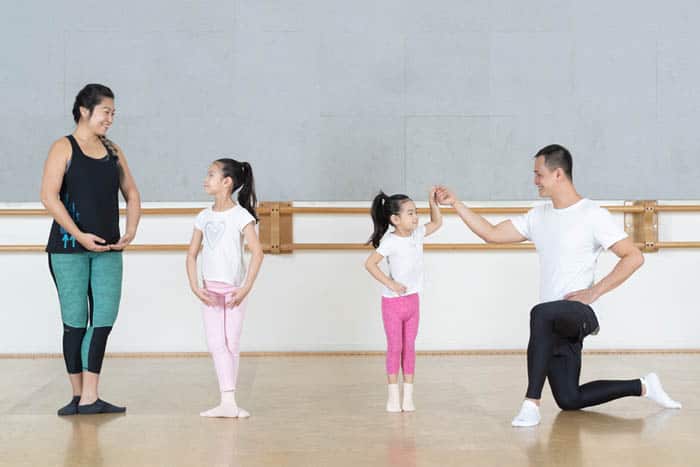 Parents with little ones aged 5 and up can also take part in the Parent & Child Ballet Workshop, where no ballet prerequisites are required. Be initiated into the fundamentals of classical ballet, set to music from The Nutcracker, plus create a simple costume.
For your peace of mind, a safe and convenient drop-off and pick-up location is available at The Capitol Kempinski Hotel Singapore's driveway. Social distancing measures for enrichment classes and the venue will also be in place.
For full details on the School Holiday Performing Arts Workshops at Capitol Theatre, go to https://schoolholidayworkshops.capitolsingapore.com/
For enquiries, email capitolholidayworkshops@perennialrealestate.com.sg or call 8359 6511.
Find Tuition/Enrichment Centres