Circuit Breaker May Holidays : Free Online Classes / Activities
Circuit Breaker May Holidays : Free Online Classes / Activities
Need online activity ideas for the Circuit Breaker May holidays? Whether you're hoping to create a fun learning schedule for your children, or just want some free-time options, you'll love our list of resources to explore, suitable for primary and secondary schoolers. From nature and wildlife to academics and coding, follow these links from both our local partners to overseas resources to encourage your kids to step away from the textbooks and learn something that can't be taught in schools!
A.I. Math for Primary School 
Assess how well your child is learning during this Circuit Breaker period,
Practicle's A.I.-Powered, Adaptive Online Math Practice System helps to identify learning gaps for Singapore primary school kids and close them with a personalized and gamified approach.
As your child works on Math questions, our Adaptive Technology checks your child's competency in each topic and gives them questions of the right difficulty to improve fast. As parents, you can be sure that your child is engaged meaningfully while monitoring their progress easily with our parental reports.
To help more children keep up with their learning and be better prepared for school, we are offering a complimentary Practicle Plan during this Covid-19 period to make it easier for parents to benchmark their child's learning.
What you'll get in this complimentary trial:
• 300 Smart Questions Monthly
• Detailed Worked Solutions
• Real-Time Feedback
• Performance Analytics
• Customized Revision Plan
• Memory Boost Technology
• Customer Support
Click here to sign up.
---
Coding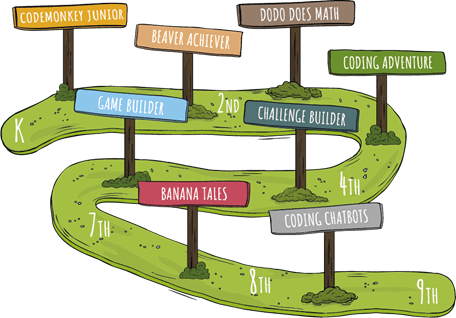 Sign up for a 2 months free access to the entire CodeMonkey program. Learners as young as kindergarten to lower secondary grades can learn to code on a self-paced, fun online game-based platform. It is 100% fully online, and accessible 24/7.
1. About CodeMonkey:
Without any programming experience, learners practice and code right from the beginning
Incorporates Math, and English academic subjects
Only scalable program that systematically provides a learning path from kindergarten to secondary levels
Uses the on-line platform to teach user real text-based programming
User-friendly, game-based, engaging and intuitive with a gradual learning curve
2. For teachers:
No prior coding experience required, they will be able to practice and teach straight away
Free teaching resources – detailed lessons plans, presentation decks, etc.
Free webinars, video tutorials and professional developments options for help
Teacher's dashboard to track student progress and achievements that include answer keys
Aligns to US, IB and UK curriculums
Email: timorthy@mangosteems.com to create the log in credentials.
---
Upper Primary assessments and online lessons
Explico provides assessment based learning that allows you to identify strengths and weaknesses of your child. Assessment will be followed by online live coaching sessions with our experienced coaches. FREE ASSESSMENT and 8 LIVE SESSIONS exclusively for Kiasuparents users!
Click here to view.
---
Upper Primary Math
Experience Ignium 's dynamic lessons with our popular tutor, Mrs Tan Lay Leng through our Zoom lessons. Mrs Tan has over 28 years of experience guiding students to be top performers at the PSLE. Join our free trial class online!
Click here to view schedules/sign up
---
Upper Primary English
Free English trial classes by Ms Trish at Yen's Academy.  Pick one session from Grammar, Synthesis & Transformation and News to Narrative. Let us help you get ready for the year-end exams!
Click here to view schedules and sign up.
---
English /Speech & Drama N1 to Sec 4
Give your child interactive and engaging online learning platforms with Lorna Whiston Schools.  Subjects: English enrichment classes from Nursery 1 to Primary 6/ Speech and Drama classes from Nursery 1 to Secondary 4/ Holiday Camp classes to be announced.
 
Usual Pricing information: Ranging from $59.92 to $90.42 per lesson, depending on the programme and schedule.
Kiasuparents Perk: ONE Free Online trial lesson per student.
Click here to sign up.
---
Learn about Nature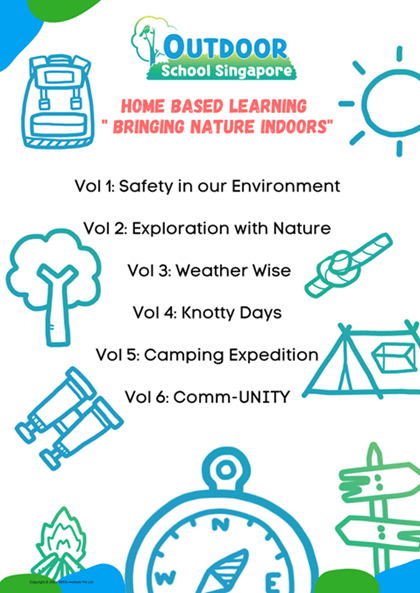 Heading out to the parks/nature reserves may not be the most ideal now but 𝐜𝐨𝐧𝐧𝐞𝐜𝐭𝐢𝐨𝐧 𝐚𝐧𝐝 𝐥𝐞𝐚𝐫𝐧𝐢𝐧𝐠 𝐰𝐢𝐭𝐡 𝐍𝐚𝐭𝐮𝐫𝐞 can continue to be nurtured!
Outdoor School Singapore has developed six volumes of 𝗻𝗮𝘁𝘂𝗿𝗲 𝗯𝗮𝘀𝗲𝗱 𝗮𝗰𝘁𝗶𝘃𝗶𝘁𝗶𝗲𝘀 aiming to bring nature indoors for our young explorers.🌳 It will be completely complimentary during the circuit breaker period! There will be two activities sent out each week.
The activities can be done 𝗯𝗼𝘁𝗵 𝗮𝘁 𝗵𝗼𝗺𝗲 𝗮𝘀 𝘄𝗲𝗹𝗹 𝗮𝘀 𝗶𝗻 𝘁𝗵𝗲 𝗶𝗺𝗺𝗲𝗱𝗶𝗮𝘁𝗲 𝗼𝘂𝘁𝗱𝗼𝗼𝗿 𝗲𝗻𝘃𝗶𝗿𝗼𝗻𝗺𝗲𝗻𝘁.
Check out the video for a glimpse of how our activities will look like.
To receive the home kit, register with us using this link! 
---
Learn about wildlife
Great news for children and wildlife enthusiasts ! During lock down, The Kruger National Park in South Africa is doing 2 safari drives a day, which you can watch live on YouTube. Morning drive is 5.30-8.30am and afternoon drive is 3.30-6.30pm. It's very interesting and informative, and questions pop up and are answered by the game rangers. It's really lovely to watch.
Time: 11:30 am and 2.30 pm Singapore time
Stay at your homes and enjoy live safari and interact.
Click here to view.
---
Print & Play activities

Keep kids entertained with the newly curated Print & Play activities from HP. Suitable for ages 2 to 12, Kids can try out hours of craft making, mazes, dot-to-dot drawing and many other puzzles. 
---
Art
Learn from caricature masters from Big Art! Caricature.  Inspired by the methods of renowned TV artist Øistien Kristiensen and speciaty art provider 360 Education. This course is for anyone from 9 to 90 years old! This is a self-paced activity with prizes to be won for best submissions! Details at www.facebook.com/360edu
Click here to view more 
---
Home-Based Learning for Pre-schoolers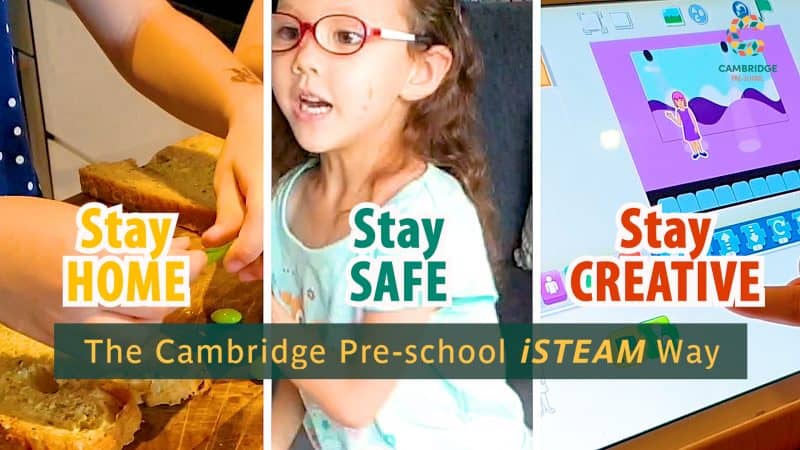 Let your child continue to learn at home with lessons that are specially designed for pre-schoolers. Cultivate your child's creativity with our iSTEAM (Innovation, Science, Technology, Engineering, Arts, Maths) lessons, develop his/her academic skills with our Maths, Phonics and Chinese lessons, or teach him/her life skills such as making simple healthy snacks. If your child enjoys the learning experience and you would like to enrol, we will offer you a special promotion of 50% off the first month school fees*. Fill up the form and start your free home-based learning trial today!
---
MindChamps
Free access to MindChamps' engaging activity ideas, quizzes and games to help nurture their 2–6 years old children's champion mindset and values at home.
Visit www.mindchamps.org/home-based-learning-resources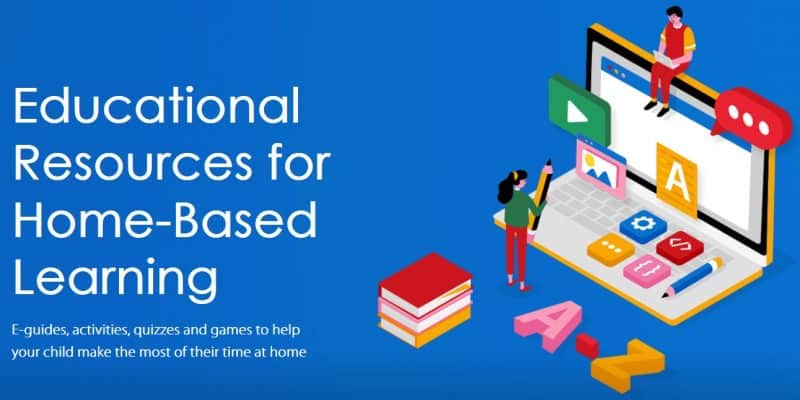 ---
Chemistry for Secondary School Students
Chem not cheem is a not-for-profit that provides open-access Chemistry notes, worksheets, quizzes, and virtual practicals: https://chemnotcheem.com/. Your child can use our fun yet comprehensive notes to make sense of concepts, before trying out questions compiled from prelim papers. We even have live quizzes that take students through qualitative analysis (QA) practical. We hope our website make your child's learning slightly more bearable and fruitful during this difficult time. 
---
PSLE Test Papers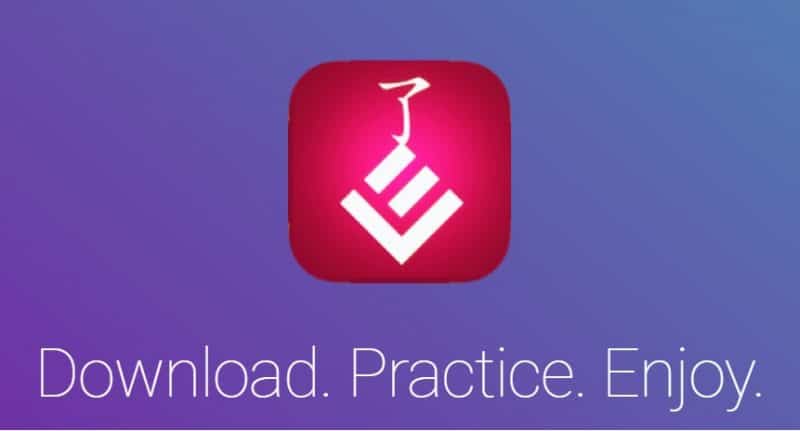 The Learnsible PSLE App (Available for both iOS and Android) makes it super convenient to prepare for PSLE Exams in a much user-friendly and interac
tive way. Get to practice thousands of P6 test questions from Top Primary Schools in Singapore. Students will also be able to practice Mathematics, Science and English subjects topic-wise for FREE.
Visit www.learnsible.com
---
Build-A-Bot 2020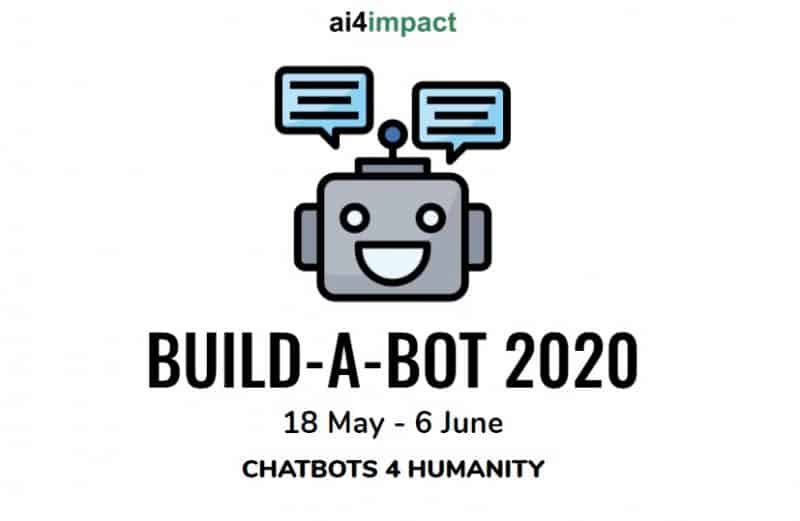 During this challenging situation, our community has created a Build-A-Bot 2020 learning program, which aims to help kids learn new computational skills and build meaningful chatbots. No prior programming experience needed to build a bot, thus it's accessible even to primary school kids 🙂 You can find out more at https://ai4impact.org/bb.html.
Have something free to offer?  KiasuParents is offering a free listing to any school/centre providing free lessons/activities during this period.  We are all in it together, and will come out of it stronger.  So we might as well learn and have fun! Please email your offering to marketing@kiasuparents.com.
Find Tuition/Enrichment Centres