Conquer PSLE Math with YoungRocket's Unique Step-by-Step Video Courses
Conquer PSLE Math with YoungRocket's Unique Step-by-Step Video Courses
Singapore students are spending too much time with obsolete study methods and struggling to earn competitive scores.
Traditionally, Singaporean parents provide their children with stacks of assessment books packed with practice questions and expect them to learn math through brute force — a painful process, especially when a student struggles with fundamental concepts.
A rising number of primary 5/6 students are studying tirelessly, up to 10 hours a day, to prepare for the critical PSLE, P5 and P6 exams. Despite their efforts, many are finding that their scores are disappointing and don't reflect the time and energy spent preparing for these tests.
Conventional practice books typically provide a superficial answer key, depriving a student of exposure to underlying principles and problem solving techniques — and rendering them unable to solve similar questions presented in a slightly different context.
Thousands of students are using YoungRocket's new step-by-step math tutorial videos to get ahead of the competition.
YoungRocket.com, a video-based online open-course platform, launched in early 2020 and was quickly recognized by thousands of Singapore students for addressing fundamental problems when preparing for their exams. Their platform focuses on building skills and strengthening fundamentals, while other study programs tend to rely on rote repetition and neglect problem-solving skills.
YoungRocket users are mastering math skills and acing their exams with a fraction of the time and effort spent by their peers.
YoungRocket has already screened over 10,000 real exam questions so you don't have to.
YoungRocket spent over a year working with math education professionals to screen over 10,000 historical questions from real PSLE and school exams, and identify over 700 essential, "must-know" questions to master. Students are then able to quickly graspkey concepts and skills without having to work through thousands of problems on their own.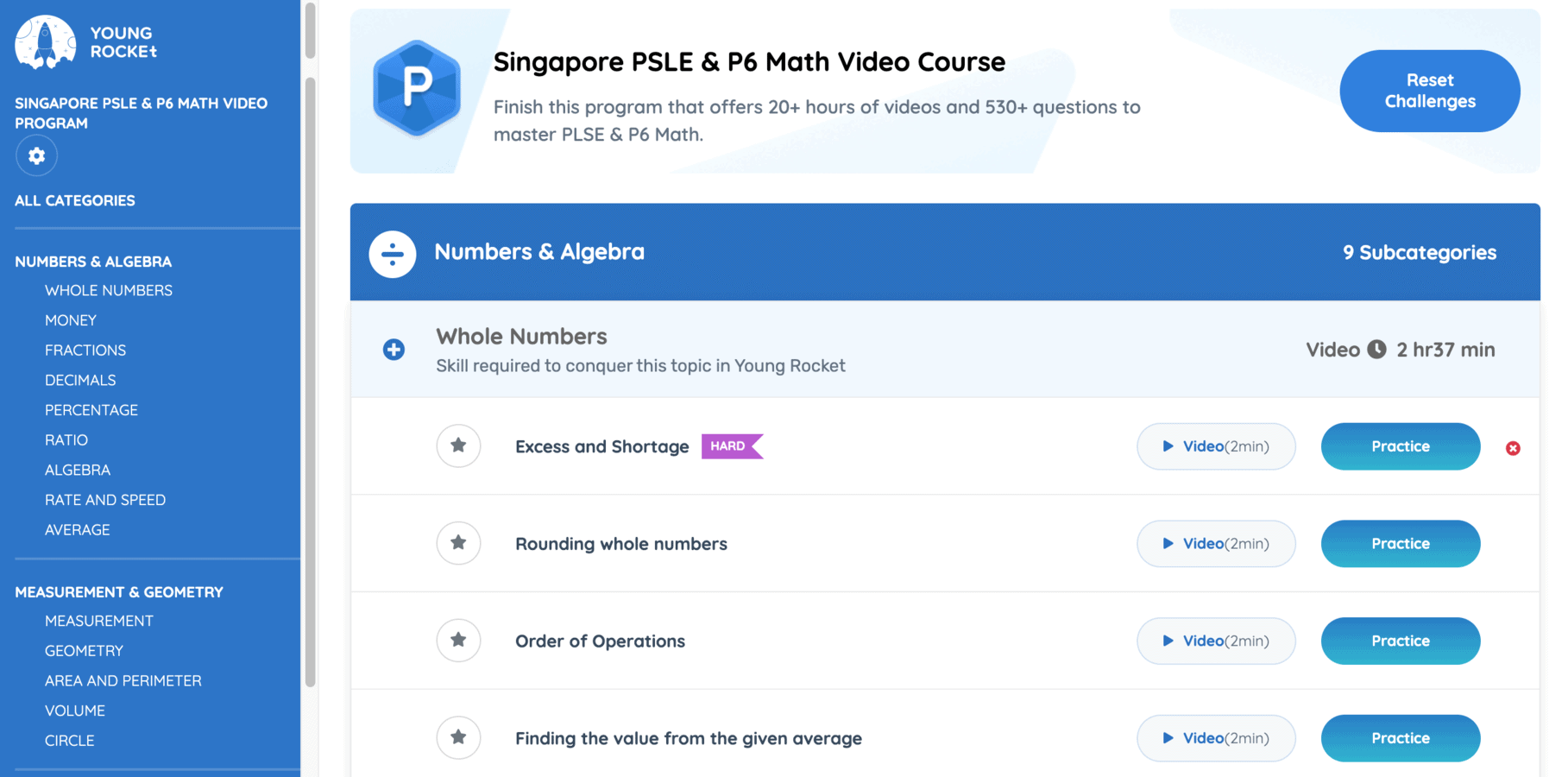 They provide detailed video explanations for every question, with over 20 hours of material available on demand.
YoungRocket has produced their own detailed video walkthroughs explaining the problem-solving process behind the solutions — an approach which helps students build a strong mathematics foundation, and be able to understand and solve any problem on the test with confidence.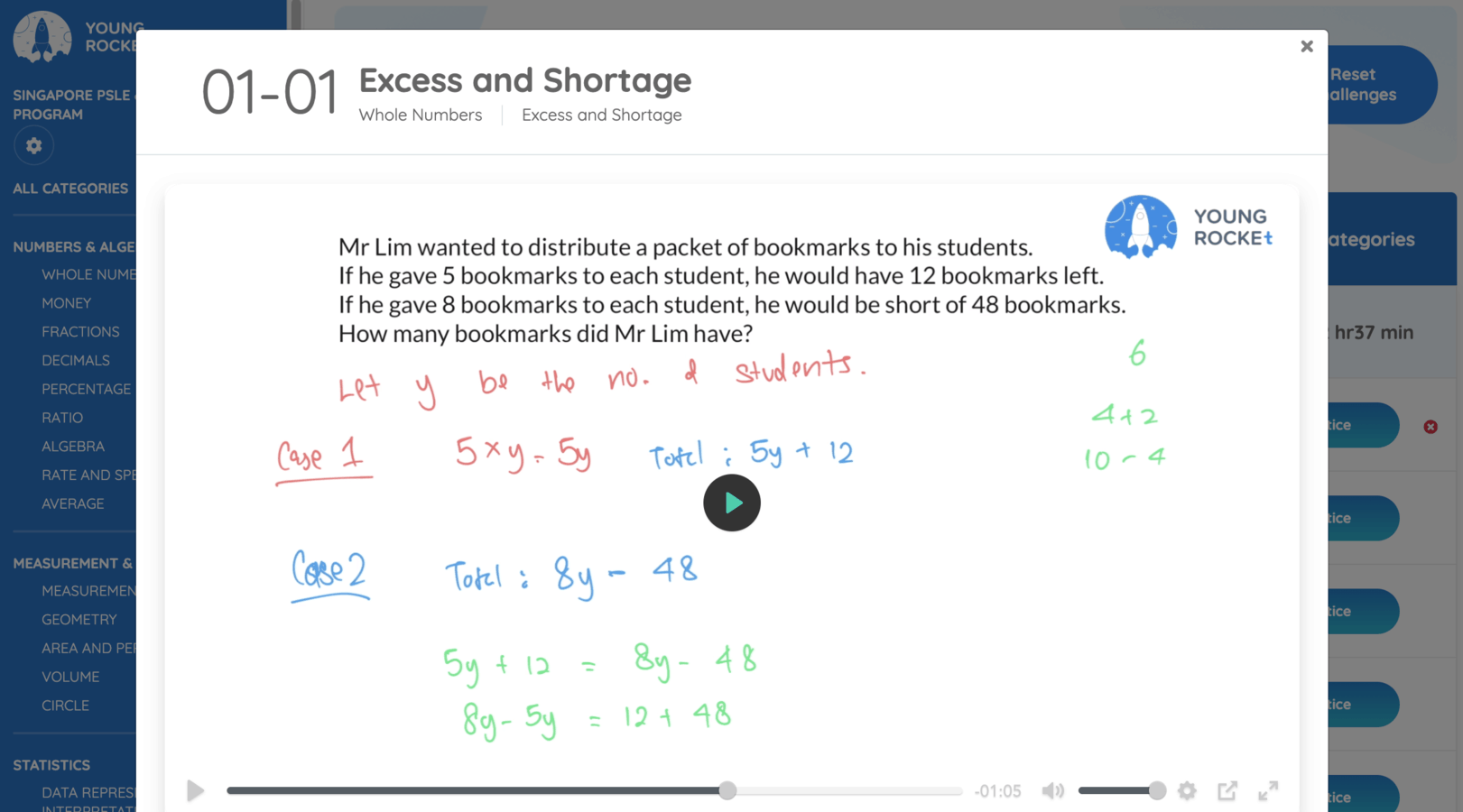 PSLE, P6 & P5, MOE aligned.
While the YoungRocket platform began by focusing on PSLE exam preparation, they have expanded their content to include P5 and P6 study materials for those students who want to continue their preparation.
YoungRocket aims to provide a progressively expanding library of best-in-class study materials for Singaporean students as they progress through the education system. All of YoungRocket's programs are fully aligned with the Ministry of Education's syllabus and curriculum guidelines.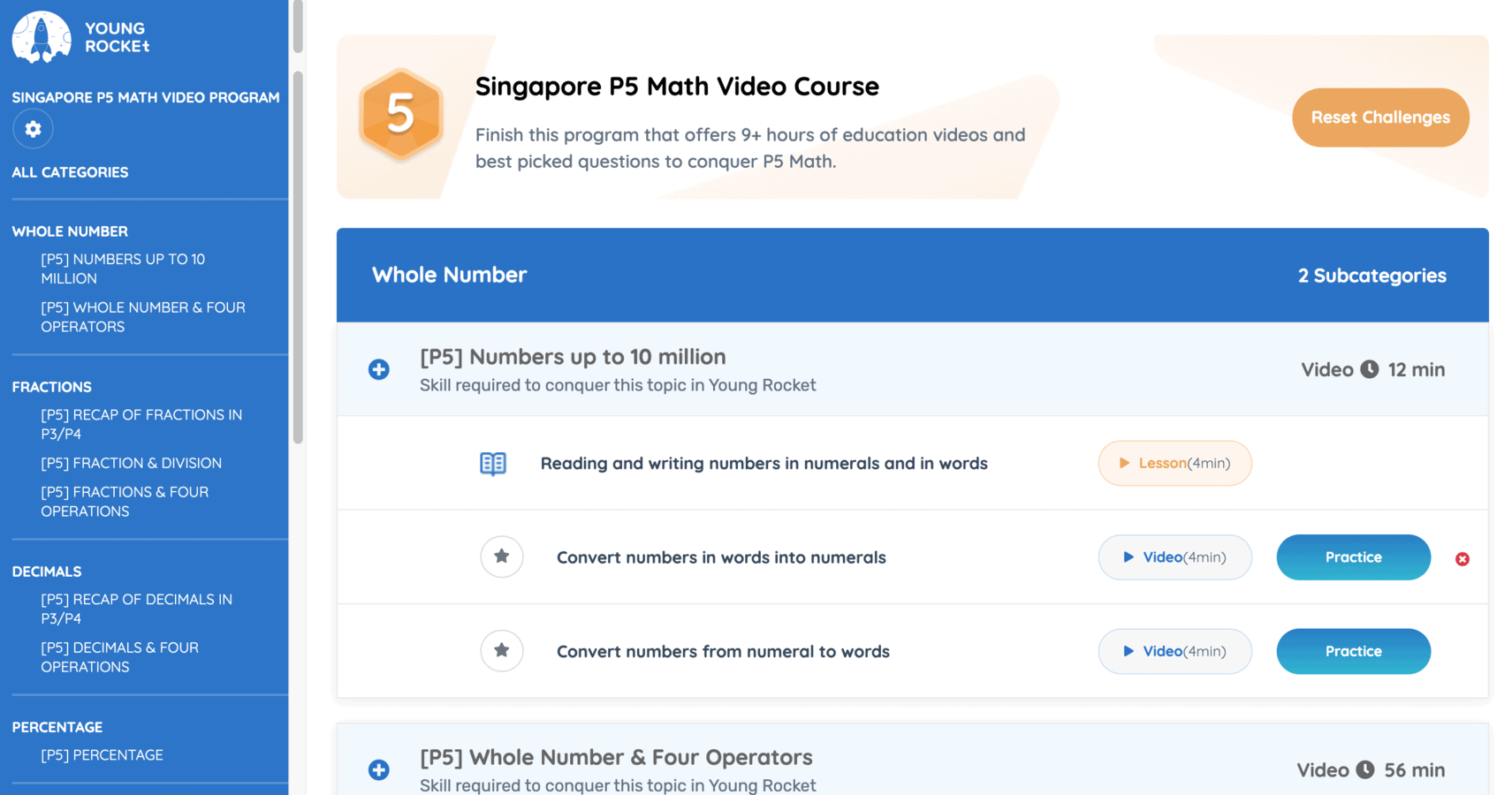 Encouraging effective study habits — stuck on a question? Bookmark it and come back later.
Many students tend to get frustrated and may give up when they encounter an unusual or challenging problem. This can lead to gaps in knowledge and critical skills, and is a major cause of lower test scores. YoungRocket's bookmark feature is designed to combat this negative study habit – when a student feels stuck on a problem, they can simply bookmark it and come back for another attempt later on.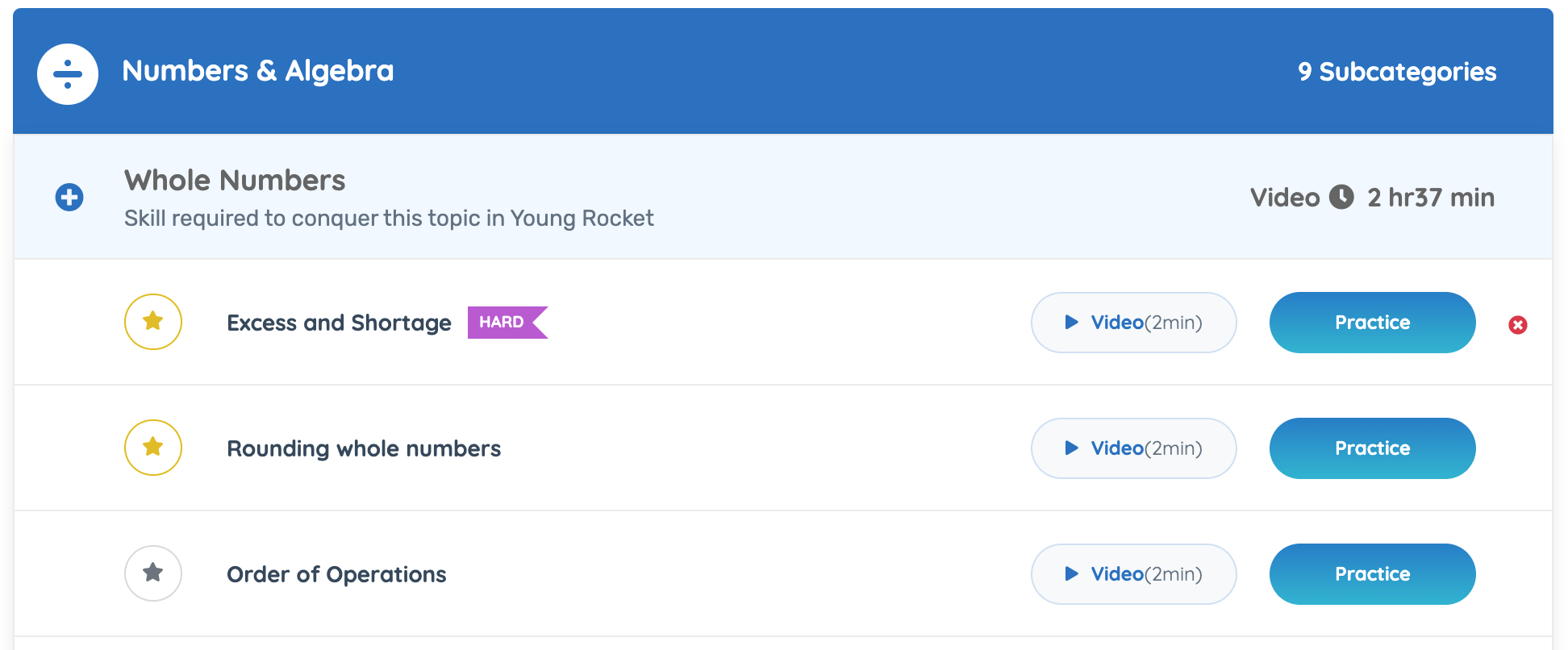 Study anywhere, on any device. .
YoungRocket's platform is fully functional and optimized for mobile and tablet devices. Students who prefer to study with a tablet, or who might want to get in some extra preparation on the go, will find it exceptionally easy to use, regardless of device or location.
It costs less than the price of a single assessment book.
Aside from the quality of the content and the platform's useful study features, perhaps one of the most attractive aspects of YoungRocket's program is its unbeatable price. At its current promotional price of SG$38.8, you get 8 months of unlimited access to the full catalog of PSLE, P5, and P6 video tutorials for less than the cost of a single practice assessment book!
That's a low price to pay to get ahead of the competition.
Learn more about the program or sign up for your classes today at youngrocket.com