Don't Miss Out On Internship Opportunities! A Guide For Parents
Don't Miss Out On Internship Opportunities! A Guide For Parents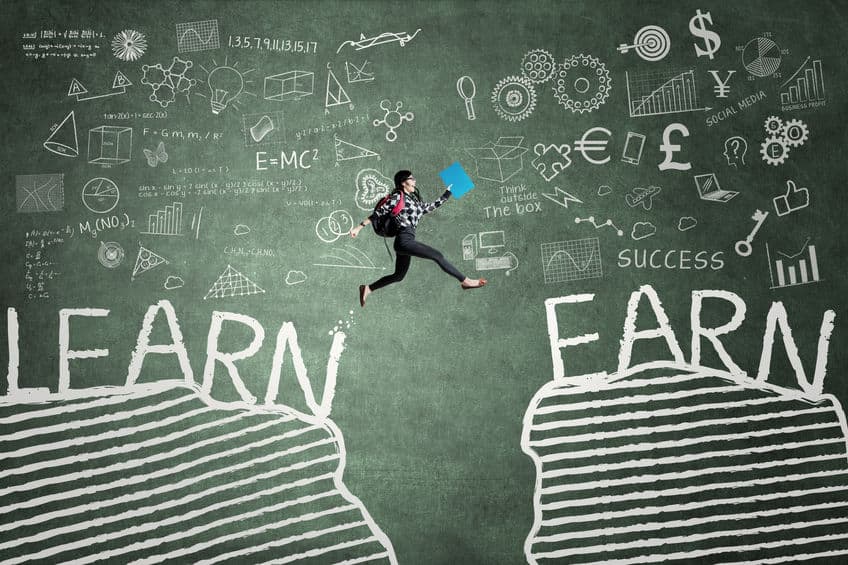 Parents, did you know that internships were highlighted during the recent Singapore Budget 2019 announcement? It's certainly something that you should pay heed to.
In his budget speech delivered on February 18 this year, Finance Minister Heng Swee Keat introduced the country's new Global Ready Talent Programme, which brings together existing local and overseas internship opportunities, with "enhanced funding support" for students interning overseas with local firms.
Heng cited the example of Bernice Chan, a marine science and aquaculture graduate who, at 19, interned at a Xiamen farm run by seafood supply chain manager Oceanus Group. Now 21, she is a management trainee with Oceanus.
"The internship experience was eye-opening for me. It was a lot of fun working with the locals. I learnt a lot, from interpersonal skills to technical skills," says Chan. "Overseas internships are important because you are given the opportunity to immerse yourself in a different environment."
Whether your child eventually takes on an internship overseas or locally, the learning opportunities can be life-changing. Find out how you can support your child in this journey — it's never too early to start preparing!
If Your Kids Are Still Young
Personal branding specialist William Arruda has some recommendations for building habits that will lead to career success. One of his tips is for parents to help their kids track their school accomplishments — no matter how small — on a daily or weekly basis. This could range from acquiring a new tech skill, to coming up with a solution for a group project.
"Getting into this habit will not only help your kids when they have to tackle the performance review cycle [in future]," says Arruda, "but also it will help them stop for a moment and acknowledge their accomplishments."
You can show your kids how to document their successes in a journal or portfolio, which will come in handy when they apply for internships in the future. (Tip: read our guide to creating a portfolio.)
If you are wondering about after-school or holiday job opportunities for your child, note that in Singapore, a child must be 13 years old and above to be legally employed. However, there are restrictions for hiring under-16s, to protect them from work conditions that may cause injury.
To begin instilling a good work ethic in your child, look for an age-appropriate role that he or she can fill, such as tutoring. For instance, if there is an enrichment centre near your home, you can check if there are opportunities for your child to help coach or mentor younger students, especially during the school holidays where they may run additional programmes. Similarly, you can look for non-profit centres where your child can volunteer as a tutor.
Another way to get your kids to "work" is to encourage them to start a business. This could be as simple as creating a product to sell online, or at a charity fair or mall event.
"Parents can support their children's business plans in a couple of ways, the first being coming up with an action plan that the parent and child can both fill out," says billionaire investor Mark Cuban. "The action plan lays out the details such as how many hours per week [you will] need to work, what materials you will need, and how you will sell your product or service. This will help the parent gauge whether or not the business idea is semi-feasible."
If Your Kids Are Old Enough For Internships
Have regular conversations with your children about the world of work, even before they are old enough to apply for an internship (internship opportunities in Singapore are typically open to students at tertiary institutions). What careers are they curious about? What do they think their strengths are? What skills would they like to develop?
Once they have a clear idea about what interests them, it will be easier for them to search for a suitable internship.
If you are thinking of helping your child to secure a temporary job at your workplace, here's some advice from HR veteran Greg Giangrande:
"It generally is not allowable or even advisable to have anyone who is family working directly for you. It isn't great for your kid nor for the rest of your staff, who may resent it or feel uncomfortable."
He suggests having your child apply to your company's internship programme, if there is one. In the event that your child is accepted, you can request for your child to be placed in a separate department to avoid conflicts of interest.
Many parents have also aided their children by tapping into their personal networks for internship opportunities. However, as relationships will be at stake, you would need to be sure that your child is enthusiastic and ready to pull his or her weight at work.
Perhaps the best way to proceed is to let your child land an internship on his or her terms, while you remain on the sidelines. To avoid "helicopter parenting," it's best to refrain from the following:
Filling out applications on behalf of your child
Drafting or writing your child's resume and cover letter
Contacting potential employers
Attending career events and interviews with your child
Instead, you can simply let your child know about internship resources, and leave it to him or her to decide what to do next. Within Singapore, some links to explore include:
If your child is keen on an overseas stint in China, stay tuned for a new portal by Business China, which will list internship opportunities in both Singapore and China. The portal is slated for launch later this year.
Those studying at Ngee Ann Polytechnic, the Nanyang Technological University, the National University of Singapore, and the Singapore Management University can also tap into a new internship programme called the "Global Innovation Alliance Innovators Academy." This programme is expected to generate internship opportunities in 17 cities for more than 1,300 students over the next few years. Interested students can find the relevant contact details here.
Do you have career guidance tips to share? From now to 26 March 2019, post your suggestions in our Have Your Say discussion thread, and stand to win a food hamper worth S$100.