DSA 2018: Open House Dates & Tips
DSA 2018: Open House Dates & Tips
Get DSA updates and advice from our community.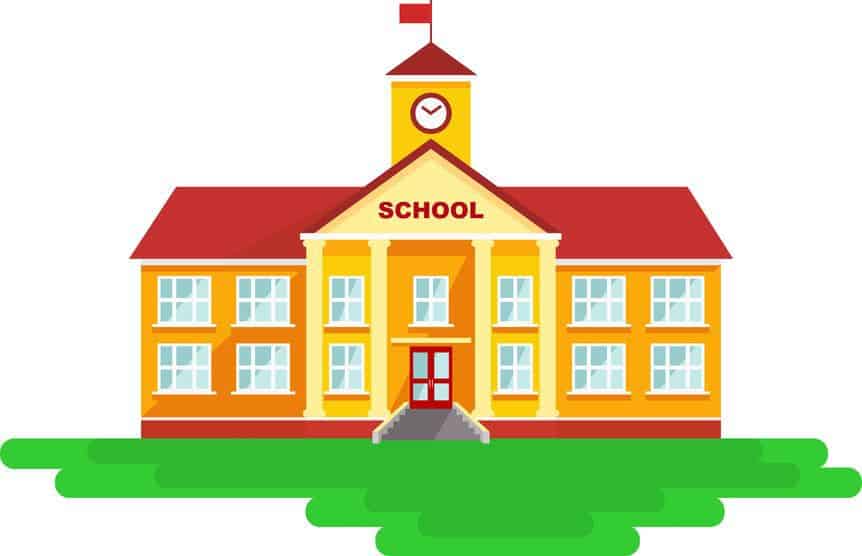 With the Direct School Admission (DSA) season around the corner again, parents with Primary 6 children may wish to familiarise themselves with the scheme, which allows students to apply to a secondary school based on their sporting and artistic talent, or their strength in a specific area such as language, mathematics, or science.
Some changes that parents should note for 2018:
All secondary schools will be able to admit up to 20% of their (non-Integrated Programme) Secondary 1 intake via the DSA scheme. This means that there will be an increase in the number of DSA places, giving students more options and opportunities to access secondary schools that will help build on their gifts.
Students will not be required to take general academic tests for DSA selection by 2018. Instead, schools will use a range of assessment tools to select students whom they deem suitable for their academic programmes.
New developments that parents can look forward to in 2019 include a centralised application portal, which should make DSA applications a much more straightforward affair.
To understand more about the DSA, you can check the official Ministry of Education guide, which is updated annually before the start of each year's admission exercise in May. Use the guide to gauge what talent development programmes local secondary schools are offering, to see where your child might flourish. But do note that schools may remove some of their programmes or change their DSA requirements from year to year.
Alternatively, visit the web sites of the schools that you are interested in, or set aside time to attend their open house events.
Open House Dates For Popular Schools
Singapore Sports School
Its Open House event was held in March, but you can click here to view sports trial dates.
School of The Arts
7 April 2018, Saturday 9:00 a.m. to 4:00 p.m. Details here.
NUS High School
7 April 2018, 9:00 a.m. to 5:00 p.m. Details here.
Nanyang Girls' High School
7 April 2018, 8:00 a.m. to 2:00 p.m. Details here.
Anglo-Chinese School (Independent)
14 April 2018, 8:30 a.m. to 12:00 p.m. Details here.
Raffles Girls' Secondary School
19 May 2018, 8:30 a.m. to 3:00 p.m (to be confirmed). Call the school at 6737 1845 or check the web site for updates.
Raffles Institution
19 May 2018. Call the school at 6419 9242 or check the web site for updates.
Dunman High
19 May 2018. Call the school at 6345 0533 or check the web site for updates.
School of Science and Technology
26 May 2018, 8:30 a.m. to 4:30 p.m. Details here.
Tips & Views From Our Community
No "Practice Papers"
A school may recruit talented students based on their internal test and interview. There is no way you can get any papers from the school (or from parents of existing students), because the school will not return the paper. This is due to fairness, and the school is looking for "raw talent" in the specific domain that is being tested. — Ganjiongspider
DSA selection tests in maths and science are generally of a wider breadth and depth than that of the PSLE (primary school leaving examinations). Students who have an aptitude in maths and science will generally be able to get through the tests, and accordingly, they will be shortlisted for an interview. Whether enrichment classes, Olympiad classes, DSA preparation classes, or even past PSLE papers would help for the DSA selection tests—nobody knows for sure. — solareclipse
Visit Schools Before P6
A tip for parents with kids in Primary 5 and below: if you are interested in the DSA, you can start to attend secondary school open houses with your children, instead of cramming the school visits in the Primary 6 year, where you might experience clashing dates. — titank
We visited a number of secondary school open houses with my P5 son. I'm glad we did. It was nice to be able to go to the schools with no stress of having to make a decision hovering over our heads. We didn't seek out students or teachers to ask pointed questions—we attended tours and talks according to what he was interested in. We went to as many open houses as we could; we weren't very discerning about our choices. My son ended up with a few preferences and we talk about the schools occasionally, discussing what we'd like to find out about them. We'll revisit his shortlist again next year before we decide on which schools he wants to apply for. — fable
Exposure Helps, But Let Nature Take Its Course
It seems that the recommended time to start preparing for the DSA is when the child is in Primary 4. I'm just thinking: would it make more sense to prepare the child in that particular activity earlier than Primary 4? Especially since I also read that it'd be ideal to have represented the school or be a medallist between P4 and P6. My thoughts are that the child may need to be exposed to a variety of activities from a younger age. — Sunkissy
My advice: let your child progress at his/her own pace, unless your child has trained in gymnastics/ballet/music since a young age (K1/K2), or if you have had a plan for your child based on his/her talent. If not, many children discover their talents after they have entered primary school, where they find a new love for a CCA [co-curricular activity] or a particular subject. You can also encourage your child to participate actively in school events and take on leadership roles, such as class monitor, prefect, or class committee member. Such participation is good experience for them, and may come in handy during the DSA application process. — Ganjiongspider
DSA planning for kids can start at P4. When I started planning for my first kid, she was participating in different classes and activities, all based on interest. I helped her think through her own preferences carefully and we ultimately shortlisted her No. 1 love as running. Then I made sure that she took part in the important competitions. Luckily she was good enough to be a medalist for her P5 and P6 years and she ultimately was successful in her DSA application to her dream school. — Ms Tay MY
Keep A Record Of Your Child's Strengths
I think there's no getting away from having consistently good results for those vying for the Integrated Programme schools. On top of that, your child should at least have a good CCA record, which includes a "podium finish" for school or inter-school competitions, representing the school in competitions and other events, being an office holder in a CCA, or being in leadership roles. — Nebbermind
Try to make use of the spring cleaning season to search for all your kids' past performance certificates. These will be useful when the DSA application starts. — Oh My Gosh
To read more DSA discussions, visit our DSA 2018 thread.