Get from Us to As & Bs for JC Chemistry + Win a pair of GV Movie Tickets & $50 Chemistry lesson voucher
Get from Us to As & Bs for JC Chemistry + Win a pair of GV Movie Tickets & $50 Chemistry lesson voucher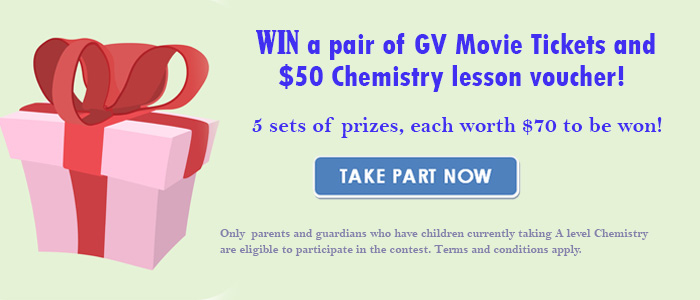 The former National Junior College (NJC) lecturer turned full time tutor, Ms Sim Lily, brings out the best in her students through her proven teaching approach.
Ms Sim graduated from the National University of Singapore with a Bachelor of Applied Science (Honours) degree, specialising in Applied Chemistry. She also has a Postgraduate Diploma in Education from the National Institution of Education.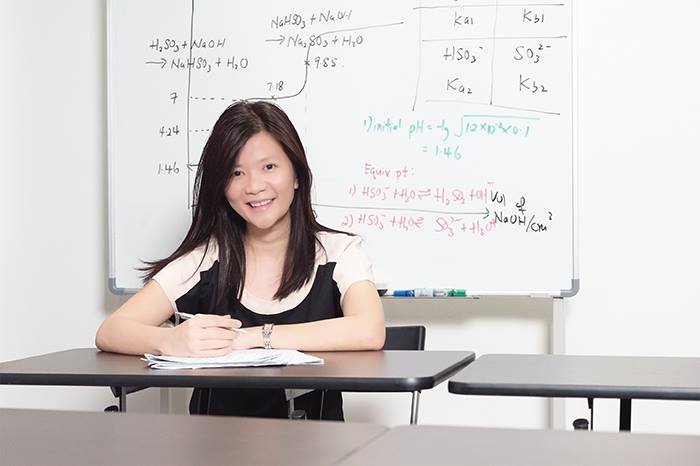 Clear lesson delivery customised to different learning styles and needs
Ms Sim structures her lessons to cater to the different needs of her students who are at different topics of the A Level Chemistry syllabus. In general, different JCs cover different topics because schools do not follow the same sequence when teaching the subject. Learning styles of students vary as some students prefer to learn by listening to the delivery of content whereas others prefer to learn by clarifying the questions that they worked on. Recognising the different learning styles and different topics covered in school, Ms Sim's lessons are structured to meet the different needs through two key components in her lesson: 1) Teaching of content and 2) Consultation and coaching.
The teaching of content by Ms Sim is not meant to replace the school lectures, but to augment the school's efforts in providing a deeper understanding of the topics. Ms Sim equips students with the fundamental understanding of the topics that have been recently taught in school by summarising the content and focusing on key concepts to tackle the commonly asked questions in exams. Students then apply what they learnt by working on questions to reinforce key concepts that were taught to bridge the gap between theory and application.
The other component of her lesson is consultation and coaching. Personalised attention is provided to address the needs of each student. During the one to one time, students can get help on questions that they cannot tackle or use the time for coaching on the particular topic that they need help on.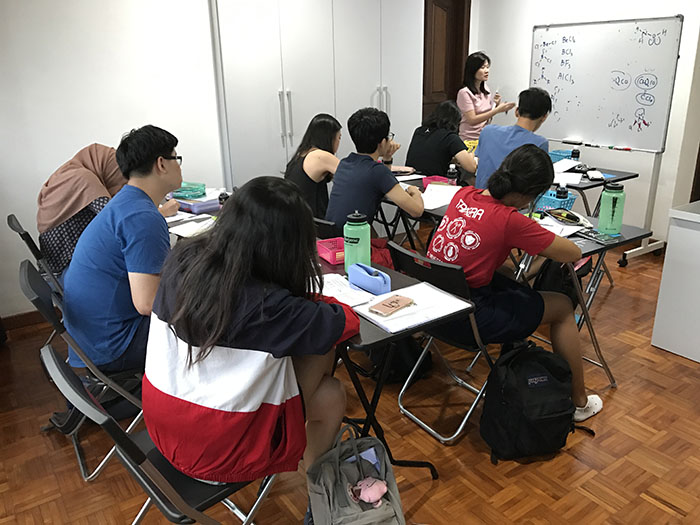 Concise and comprehensible summary notes
Many students have shared in their testimonials that the concise and comprehensible summary notes provided by Ms Sim played an important role in helping them score well for A levels. Her summary notes capture commonly tested key concepts and show the application of key concepts to answer commonly asked questions in exams through the use of well-illustrated worked examples. The summary notes also include a set of specially compiled comments by Cambridge examiners to help students ace their exams by knowing what the Cambridge examiners are looking out for.
Passion, commitment and dedication
Being able to effectively help her students is what gets Ms Sim going. She said:" I have seen how improvement in grades boost students' confidence when it comes to studies. It drives home the importance of what can be achieved when schools, tutors and students work alongside each other to achieve a common goal."
Ms Sim's commitment to her students goes beyond the scheduled tuition class hours. When working with new students, Ms Sim has in-depth conversations with new students about the topics they find difficulties in and diagnoses their previous exam papers to determine weak areas. For her current students, Ms Sim would do an analysis of each paper to pinpoint their weak areas so that they can improve on it. In her preparation of lessons, she sends out a weekly lesson agenda and creates customised lesson plans.
Despite her busy schedule, she stays back after classes to answer questions and helps students address their queries via mobile text messaging between lessons. For students who submit their completed assignments to Ms Sim for marking, she will tirelessly mark their assignments during her rest time so that the students can clarify and learn from the mistakes made in their assignments.
Her dedication and commitment comes from wanting to give her utmost to help students achieve better academic performance.
Ms Sim added that while getting an A is the ultimate goal of students and tutors, her fulfilment and motivation comes from helping students maximise their performance in Chemistry and knowing that her students put in their best efforts, regardless of the final grade.
Visit https://www.jcib-specialists.com/chemistry for details.
Contact us at 96848137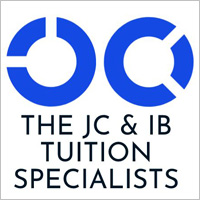 Find Tuition/Enrichment Centres