Homeschooling In Singapore: An Honest Conversation About Challenges
Homeschooling In Singapore: An Honest Conversation About Challenges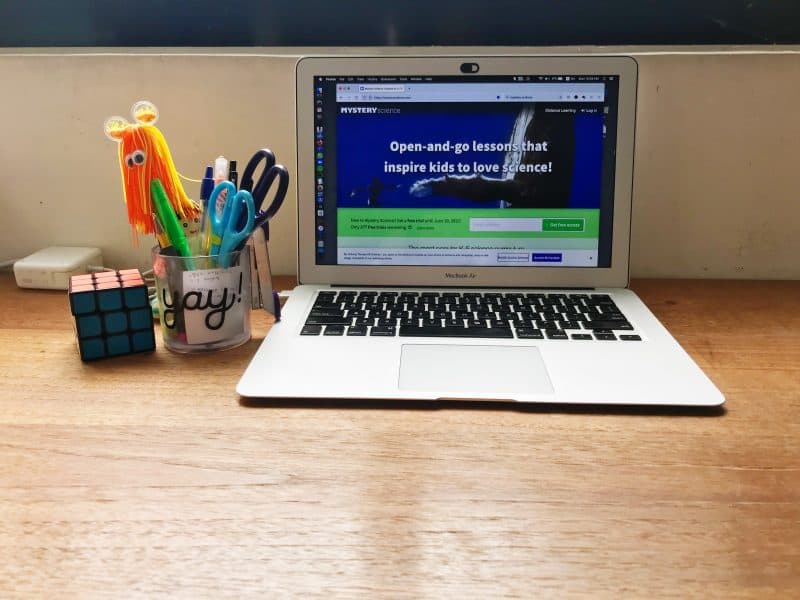 Curious about homeschooling in Singapore, or harbouring thoughts of taking the leap for your own children? Parents of about 50 children in each cohort each year opt to homeschool — considering that a typical yearly cohort is about 40,000-strong, homeschooling is truly the path less trodden.
KSP has previously spoken to homeschooling parents about how they arrived at this momentous decision, and what the reality of daily life looks like for a homeschooling family. Now, we talk to Sarah Lee-Wong, a homeschooling parent and holistic learning coach.
Sarah has over 20 years of experience in education, and she specialises in helping Twice Exceptional learners — who have an exceptional ability as well as a disability — and their families to thrive. As a mother of three, two of whom have special educational needs, she understands firsthand the joys and challenges of raising neurodivergent children.
Sarah currently homeschools two of her children, aged 11 and 13, and she tells us about homeschooling challenges that are seldom openly discussed beyond the homeschooling community. Below is a transcript of our conversation, which has been edited for clarity.
KiasuParents.com:
Of everything involved in the homeschool application process, writing up the homeschooling curriculum seems the most daunting! Is this the case?
Sarah Lee-Wong:
Yes it is! However, effective curriculum planning can be done if a parent knows the basic lingo in education, understands the principles of effective learning, the core thrusts of the various subjects, and how his or her child learns best.
With knowledge about the basic terminology and principles common in education, and the fundamentals of how each of the four core subjects (English, Mother Tongue Language, Math, and Science) are structured, it will be easier for parents to pick up any learning resource — such as a coursebook or learning package — to assess if they are suitable for their children, and identify how these match up and compare to the Ministry of Education (MOE) syllabus.
Do also remember that curriculum planning extends beyond academics, and includes Character and Citizenship Education (CCE).
I have published several hack guides on Instagram, to help parents get to the core of what matters most in curriculum planning. I've touched on education lingo, and I also have a guide for CCE.
KiasuParents.com:
How can one better understand education terms and principles — is it just about getting informed via personal research?
Sarah Lee-Wong:
If a local parent does sit to browse the MOE website and syllabus documents, he or she would probably find a list of frequently used terms, which are actually 'eduspeak' or educational lingo. Doing a web search of these terms will give you their definitions.
However, it is more important to understand how these various terms are applied in helping children learn. As part of my coaching and therapy practice, I also equip parents with the skills on cracking eduspeak.
There are many workshops for parents — available in Singapore and online — to learn more about education and effective learning. Some are even free. I have recommended this online course to parents keen on finding out more about homeschooling, also known as 'home education.' The course covers some key fundamentals and considerations in homeschooling, and it is currently free.
KiasuParents.com:
Do parents have the flexibility to design the homeschooling curriculum?
Sarah Lee-Wong:
The MOE does not require parents to use the MOE syllabus. However, it does have a requirement that the homeschool curriculum plan should adequately equip children with a common core of knowledge that will provide a strong foundation for further education and training, and also provide an educational experience to build a sense of national identity and cohesion.
It is also important to note that homeschooled children who are Singaporean citizens are currently required to sit for the Primary School Leaving Examination (PSLE) and meet the 33rd percentile benchmark — roughly translated as qualifying for the Express stream.
I do think that most homeschooling parents would use the planning templates given by the MOE. However, the MOE Compulsory Education Unit (CEU) has said previously that they are open to applicants using their own templates, as long as the key information required is provided.
There have been parents who have used American material to prepare their curriculum plans for homeschooling applications, which have been approved.
KiasuParents.com:
Since there is an option to use the MOE-supplied templates, is curriculum planning fairly straightforward?
Sarah Lee-Wong:
Although there are templates, many may still struggle with curriculum planning. I am a trained and experienced teacher, and I struggled with the revised homeschooling application forms in 2019, simply because it involved a fair amount of paperwork, and I still had my usual homeschool responsibilities, chores, and other childcare duties to contend with.
However, I believe that it can be a meaningful and helpful exercise to have to sit and do the plans, because it makes you pause and deliberate over important considerations, such as:
educational priorities

educational demands and requirements

parental ability to help a child acquire academic and life skills, as well as values

systematic plans needed to ensure a child has his/her developmental needs met and achieves learning goals
I know of several other parents who have shared that even though they too found the revised application process more onerous than in previous years, they felt that it was personally beneficial for them, as it helped them clarify their homeschooling intentions.
KiasuParents.com:
With the revised requirements, how long does it take to prepare the homeschooling curriculum? Also, is there an app that helps parents to better organise their curriculum ideas?
Sarah Lee-Wong:
I think this depends on the individual. Most parents would have likely been thinking about — i.e. researching and preparing — the homeschool curriculum months ahead of the application process. It does take more than a day, or even several days, to shape up the curriculum plans to meet the requirements.
When applicants contact the CEU for the homeschool application forms, they will be told that they have two weeks to submit the finished plans, from the time they are first given the forms. However, I know that some parents have asked for an extension of that deadline.
In terms of apps, most parents would likely just use a word processor, as the templates given are usually in word document format. However, an applicant can probably use whatever app they wish to, as long as the requirements are met.
KiasuParents.com:
There's also a phone interview and a home visit to prepare for. Any tips for getting through these application stages successfully?
Sarah Lee-Wong:
I've shared tips on the phone interview and the home visits (in a two-parter series here and here), so please refer to my Instagram guides if you need help!
KiasuParents.com:
Once this initial hurdle is over and applications are approved, what's another challenge that homeschooling parents might face?
Sarah Lee-Wong:
From my personal experience, I can share that homeschooling can be an additional source of stress on the relationship between husband and wife. If any of the homeschooled children have special educational needs or SEN, the stress load can increase significantly as well.
Therefore, both husband and wife should keep an open channel of communication and find ways to tend to their marital relationship. For example, learning to prioritise time with one another — without talking about the children — is important in ensuring a healthy marriage where children can thrive.
I also want to highlight caregiver burnout, which can occur for many reasons, but most commonly, the caregiver has been caught in a cycle that I refer to as 'Doing Too Much, Doing Too Fast, and eventually Doing Too Little.' This happens when one's caregiving duties have accumulated to a point where one feels the need to do more or to keep going at a faster pace, just to keep the balls up in the air. As a result, you neglect your own mental, emotional, and physical wellbeing, and reach a state of exhaustion where you feel depleted of energy, strength, and resources, and unable to continue with your caregiving responsibilities.
Caregiver burnout can manifest in various ways, such as depression, withdrawal, a sense of hopelessness and helplessness, sleep disorders, and other health issues. It is important that parents learn to recognise these symptoms in themselves and their peers because caregiver burnout is very real.
KiasuParents.com:
Has caregiver burnout been a challenge for you too?
Sarah Lee-Wong:
Yes, I have experienced caregiver burnout myself. I was trying to meet the various demands of being not just a homeschooling parent, but also a homemaker with no domestic helper, who is managing my children's diverse needs and therapies. When you experience burnout, it can be an extremely dismal and lonely place to be in. You feel awful, and at the same time, you also feel incapable of doing anything to get yourself out of the rut.
That's why I want to share this message with others: remember that these dark feelings are just feelings, and we do not have to let these feelings dictate and dominate our days. For myself, I am thankful for family and friends who came alongside me to carry me through the dark seasons, and to help with my children.
If you should find yourself showing signs of caregiver burnout, it is crucial to rest, recalibrate, and reset your life. Here are 7 'Ps' that I have found helpful in my journey of recovery:
Pause:

Refrain from starting any new projects, and see if there are activities that you can cancel in the next few weeks — try to clear out your schedule as much as possible, so that you can do the bare minimum for at least a month. This will allow you to minimise the demands on your time and energy, and create breathing space for yourself.

Ponder:

Reflect on your responsibilities, in writing if possible — do a '

brain dump

' and don't edit yourself. Which of your responsibilities do you feel most frustrated by? Which responsibilities bring the most satisfaction? What are you thankful for?

Prioritise:

What values matter to you, as a person and for your family? List your top three values and select one to work on for the next three to six months. Identify all the tasks or activities that you need to do, relating to this value. What are some non-negotiables? (An example could be therapy sessions.) What requires your personal involvement? Where can you ask for help?

Plan:

I find it helpful to set specific times for sleeping and waking, and to have a morning ritual to help me get ready for the day ahead. I also carry my notebook around with me for brain dumping and task checking, and I find that it helps to reduce my mental load.

Protect:

Time-block your way out of burnout. Keep to bedtimes and wake times, schedule at least an hour of personal time every day (this can be broken into 15-minute chunks) to be gadget- and distraction-free, and block at least 30 minutes to sit down and eat a proper meal.

Practise:

It takes time to practise the new habits that will allow our hearts, minds, and bodies to recover from burnout. Do just one thing at a time, or focus on making one change at a time. I love the book "Atomic Habits" by James Clear, which is about how little habits can have a high impact on our lives. I have used many practical steps from his book to help myself and my children with challenges, and I strongly recommend it to parents, educators, and coaches. My favourite mindset habit and catchphrase from the book is: Aim to be 1% better each day.

People:

Finally, we need people to rally alongside us, and also to keep us on track to reaching our goals, because we cannot do this alone. A tip from "Atomic Habits" is to find a support group where your desired behaviour is the norm, with members who share the same aspirations and life values as you. In fact, you don't need many people in your inner circle — just one or two others whom you can trust will suffice. This can be family, friends, or a professional life coach. In different seasons of life, I have had a different mix of people in my inner circle. There have been veteran moms or mom peers who share the same faith as I do. At times, it has been parents who share the same challenges of raising neurodiverse children. I have also had some life coaching during other times.
KiasuParents.com:
These burnout tips are very useful, even for a non-homeschooling parent! Any final words of advice for parents?
Sarah Lee-Wong:
When we are feeling parental or homeschooling burnout, it is likely from having lost sight of what truly matters, and trying to do too much. But we can actually achieve more by doing less, and to make this happen, we must first identify what we truly desire and need. Have clarity in your vision and values, and the rest will follow.
For homeschooling parents: Make gratitude a daily habit for yourself and your children. This is a great way to find more contentment in your homeschooling journey.