How probiotics can be good for your child's brain
How probiotics can be good for your child's brain
Probiotics are live microorganisms, usually friendly bacteria that reside in our intestines amidst a complex community of gut flora.
When probiotics are consumed in sufficient quantities, they are believed to help with digestive issues such as Constipation, Crohn's disease, Inflammatory Bowel Disease, Irritable Bowel Syndrome, Lactose Intolerance and Ulcerative Colitis.
Probiotics may also have a part to play in reducing depression and anxiety, improving heart health and enhancing immunity.
There are thousands of different species of bacteria in the human body, mostly in the intestines. More recently, there has been an increasing body of research to indicate that these bacteria that are good for your health may even influence brain health.
What is the connection?
The intestines and brain are connected physically and biochemically.
The physical connection between the intestines and brain is through the central nervous system (CNS), which controls all of the activities of the body.
Accumulating data now indicate that gut bacteria also communicate with the CNS, possibly through neural, endocrine and immune pathways, thereby influencing brain function and behaviour. Each of these bacteria can produce different compounds, such as short-chain fatty acids, neurotransmitters and amino acids. Many of these substances have effects on the brain.
In addition to producing brain-altering substances, gut bacteria may also influence the brain and CNS by controlling inflammation and hormone production. A few preliminary studies have shown that taking certain probiotics for a few weeks may reduce anxiety, stress and depressive symptoms. The research is relatively new and requires more validation to prove a definitive link between probiotics and brain health.
Sources of probiotics include supplements, as well as foods that are prepared by bacterial fermentation, eg, yoghurt, kefir, sauerkraut, miso, kimchi, pickles and kombucha.
The most commonly researched strains of probiotics are Lactobacillus and Bifidobacterium,  namely  L. acidophilus, L. casei, L. plantarum, B. lactis, B. longum and B. bifidum.
Kiwigarden freeze dried snacks from New Zealand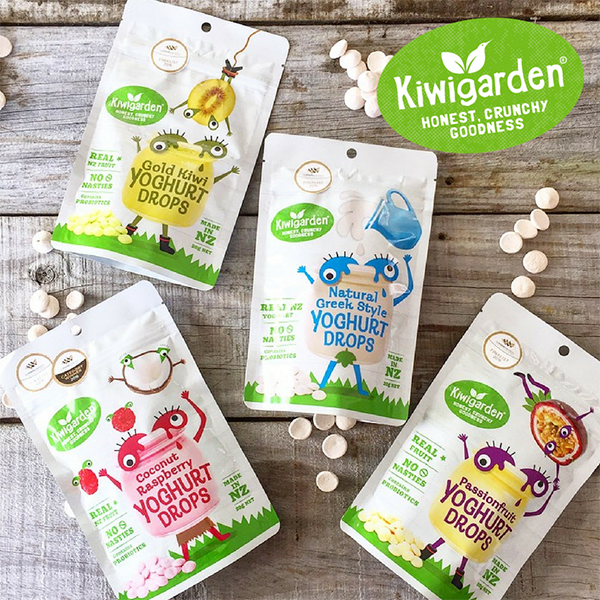 Kiwigarden is a Hastings-based company that uses freeze drying technology to create yoghurt, fruit and vegetable snacks for children. Joanne Edwards and her husband Taine Randell (former All Blacks captain) are the parents-of-three behind the brand.
A former lawyer, she developed the range when she started making her own snacks for the couple's three children.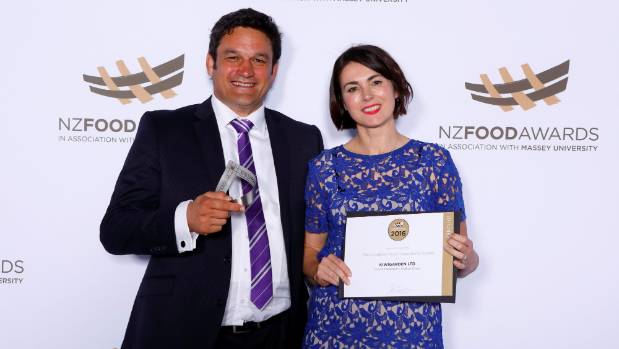 "We started making freeze-dried snacks for our own children after struggling to find convenience snacks that were natural, nutritious and healthy for the kids' lunch box. I wanted something they could grab on the go, which I would feel good giving to them."
"As a mum I understand the constant challenge to find readily available snacks that contain natural ingredients with no added preservatives, artificial colours and flavours. I started trialling various clean foods using farmers' market yoghurt and local fruit and vegetables to create the first range of Kiwigarden range of snacks."
The freeze drying technique ensures virtually all the nutrients are locked in. Unlike conventional drying methods that tends to deplete the nutritional goodness in a raw ingredient, freeze drying is a gentle process that only removes the water.
The Kiwigarden range of freeze dried yoghurt drops is made with cultures at minimum 106 cfu/g including Acidophilus and Bifidus, along with fruit like strawberry, passionfruit, gold kiwifruit and raspberry. The range has one of the highest percentage of fruit in the market – Kiwigarden Gold Kiwifruit Yoghurt Drops is made with a whopping 22.5% of gold kiwifruit in it!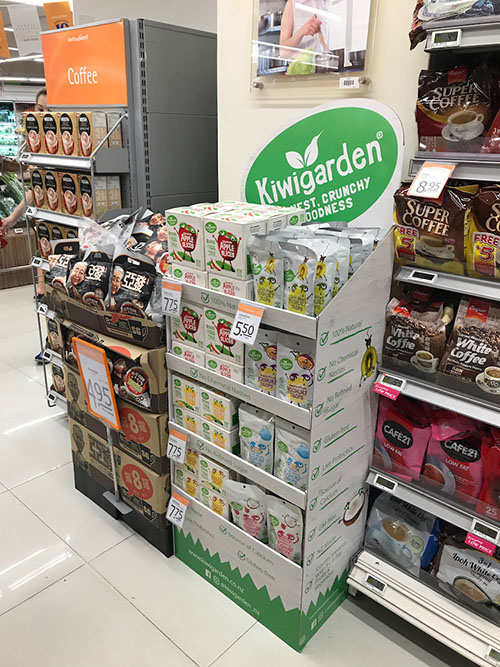 Kiwigarden snacks are available in Singapore at Cold Storage, Market Place, Jasons, FairPrice Finest, FairPrice Xtra, 1010Mother&Child, mothercare, Vitakids and www.redmart.com.