How To Help Your Child Transit Successfully to Primary School
How To Help Your Child Transit Successfully to Primary School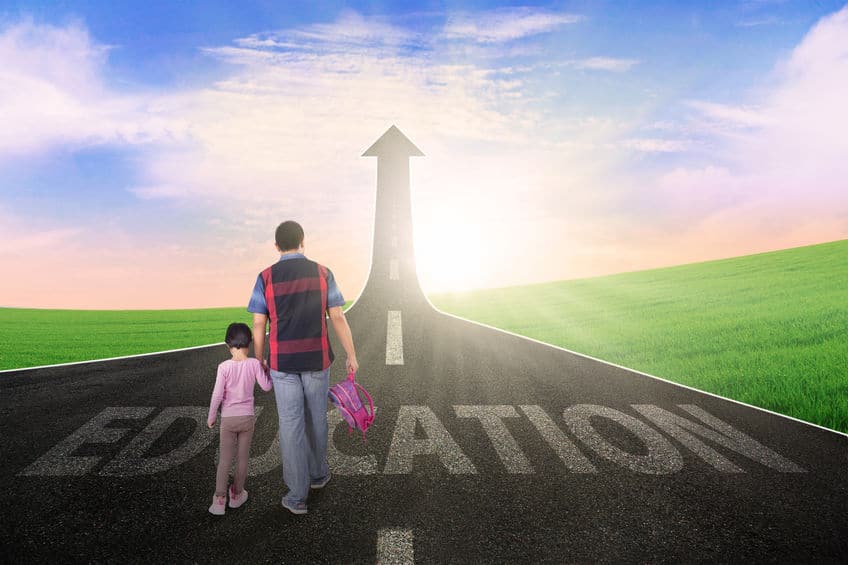 Did you know that the transition from kindergarten to primary school is fraught with many different challenges?
Your child will need to adjust in several areas, such as: 
A more rigid timetable   
Less fun environment in class  
More rules to follow
A larger class size, with less individualised attention from teachers  
More content to study
Because of this, many children at Primary One level who may not have developed the required levels of attention and resilience will struggle in school. Some may even end up losing interest and motivation in their studies as a result.
Teachers may not be as patient as those in preschool due to the sheer number of students they have to handle. As such, weaker students are often left out and left to struggle on their own.
How can the MindChamps Academy and MindChamps Academy (Chinese) programmes help your child?
The benefits of enrolling your child in MindChamps Academy and MindChamps Academy (Chinese) programmes are plentiful. These include:
Students will be taught how to manage their time so that they can learn how to differentiate tasks that are important and urgent from those that are less so.
They will learn how to set learning goals for themselves
They will be exposed to MindChamps values that aim to help strengthen the character and mindset of students.
Students enjoy their weekly lessons in a nurturing, empowering and positive environment. This helps to instill confidence, social skills and EQ in your child.
They will be taught study techniques that help to make studying fun, interactive and reduce study time. The techniques also work to enhance your child's memory because students are taught to actively understand the content that is being covered.
Essential learning techniques
All students are required to attend a Learning Mindset Master Class prior to attending MindChamps Academy and MindChamps Academy (Chinese) programmes.
At the Learning Mindset Master Class, students will pick up essential study techniques that will help them understand and remember the content covered in the core English, Maths and Chinese subjects. The Learning Mindset Master Class (equivalent to 3 full days) is a prerequisite for all students.
After being equipped with the study techniques, students will then be able to apply them in school, to achieve a deeper and more active understanding of what is being covered.
Improved understanding and memory recall
Both the MindChamps Academy and MindChamps Academy (Chinese) programmes follow closely the topics and syllabus taught in school.
Armed with the new study techniques, our students tell us they are able to better understand the content covered in school, and also find it easier to recall the information when needed at a later time to apply to new problems and questions.
MindChamps Values
The 10 MindChamps Values are:
I am Confident
I am Grateful
I have Integrity
I am Self-reflective
I Focus on the Beauty in Others
I Embrace Setbacks as SetUps
I Value Feedback as a Seed for Growth
I am Creative
I am Compassionate
I am a Life-long Learner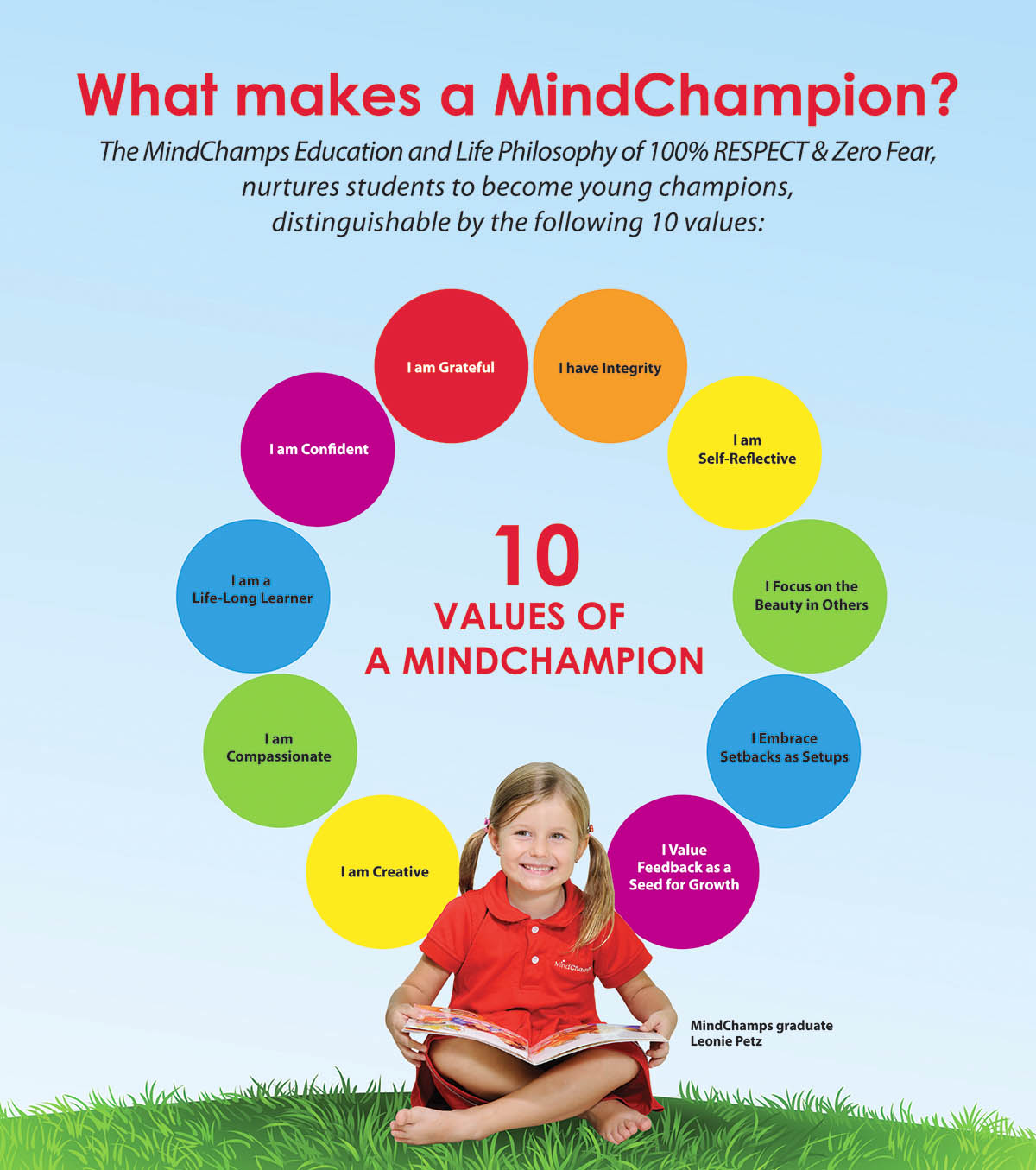 One MindChamps Values are discussed and practised in each session to help our students develop a stronger character and positive mindset. These place them in a better position to overcome the challenges they face in daily life.
One of the values also teaches them to see and appreciate the beauty and strengths of others, which in turn helps build their EQ and social interaction skills.
Would you like to raise a motivated and independent learner? Come on down for a free consultation with our Education Coaches to learn a study technique that they can apply in their studies. Just fill in the form on this page and we will get in touch with you!

Find Tuition/Enrichment Centres