How To Protect Your Family's Personal Data
How To Protect Your Family's Personal Data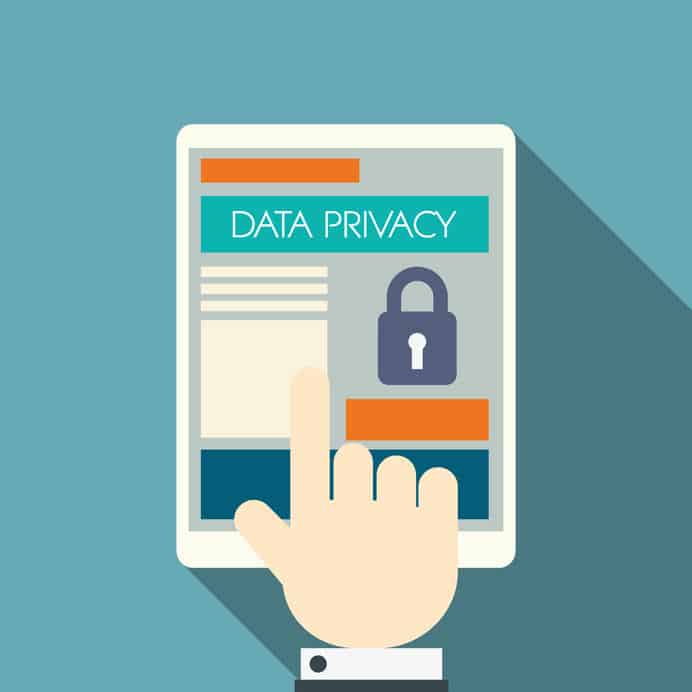 You're enquiring about an enrichment class via WhatsApp, with a tutor or trainer that you've never met before. Suddenly, out pops the question: "What school does your child go to?"
This is just one common example of how parents and children may be asked for private information in daily life. Often, there may be no malicious intent behind such questions. However, it doesn't hurt to be careful in this digital age, where our personal data is at a greater risk of being misused.
If you're confused about what falls under the realm of "personal data," it is simply any data that can be used to identify you. Examples include your:
Full name
Identity card or birth certificate number
Photograph
Mobile number
E-mail address
Residential address
Thumbprint
Not sure how to protect your family's personal data? Read on for some easy-to-follow tips that you should apply today!
Don't give out your IC number freely
Did you know that since 1 September 2019, organisations in Singapore have been legally barred from collecting, using, or disclosing our identity card numbers, or making copies of our identity cards?
These new regulations are enforced by Singapore's privacy watchdog — the Personal Data Protection Commission.
Here are some situations where you will no longer have to submit yours or your children's identity card or birth certificate numbers to a third party:
Applying for retail memberships
Signing up for lucky draws or contests
Renting bicycles
Buying movie tickets online
Completing survey forms
Using a computer at an Internet cafe
What about when you visit someone at a condominium or private building, or when you enter your child's school?
Likewise, the collection of identity cards in exchange for passes is now a thing of the past. Security staff may still ask to see a personal identification document, but they are no longer allowed to take possession of it. Instead, they may record your personal data such as your name, mobile number, and perhaps your partial identity card number.
The onus is on you to check that these regulations are being followed.
Do note that the new identity card rules do not apply to government agencies, as well as places such as hospitals, clinics, and hotels (when you are checking in). You will also still have to submit your identity card number for certain daily life transactions, such as enrolling in a school, applying for a new phone line, or buying insurance.
Wherever you are, it won't hurt to check if the organisation that you are dealing with can accept other forms of identification other than your identity card, just to be sure.
Take only "safe selfies"
Did you know that a careless selfie or wefie can give away so much precious information?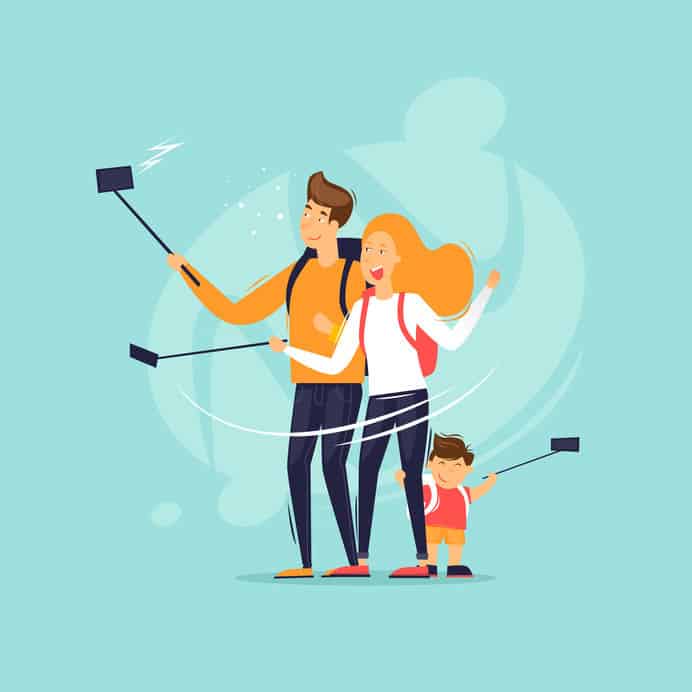 Perhaps you are proud of your child for receiving an Edusave Award, and you take a photo of him or her at the awards ceremony, dressed in a school uniform and holding up a certificate. You proudly share this photo with your family and friends on Facebook, Instagram, or your favourite social media channel.
In a single snapshot, you may have revealed your child's full name, age, and school — information that you wouldn't want falling into the wrong hands.
If, in your family photos posted on public social media accounts, you have not turned off the location tags, you may also be providing a trail of your family's regular haunts, or even your daily routine. And if you happen to be on vacation, you may also be giving away the fact that your home is currently unattended, making you a potential target for thieves.
When children are older, they may have different ideas about what personal information they are comfortable revealing. But while we parents are still doing the social sharing on their behalf, we have a responsibility to manage their digital identities well. Adopting a less-is-more approach when it comes to photos and posts about your children will ensure that they can start off their digital lives with a fairly clean slate.
Adopt good data habits
Did you know that even the best of us can be caught out by a clever scam, and be duped into providing credit card numbers, passwords, and more?
Here are some tips by the local Personal Data Protection Commission to help you stay safe:
Always think about who you are giving your personal data to and why. If it is not clear why your personal data is needed, always ask. (If in doubt, say, "I would prefer not to reveal personal data at this point.")
Be cautious about providing personal details to strangers who contact you via phone or e-mail, unless you are able to confirm the authenticity of the call.
Shred or destroy documents containing personal details before throwing them away. (An example would be the delivery bill on a mail-order package.)
Carefully consider how much personal data you choose to post or share online, and whom you choose to share this information with. Once information becomes publicly available, you will lose control over it.