How to take care of your child's cuts and wounds at home
How to take care of your child's cuts and wounds at home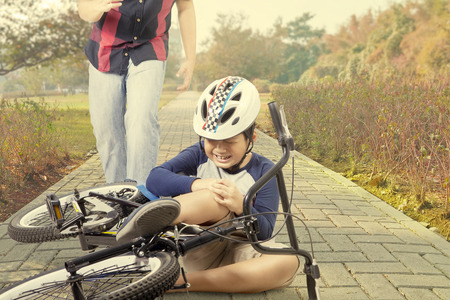 Uh-oh, has your child fallen down and scraped his kneecap at the playground yet again? Or did you accidentally nip junior's nail till it bled while trimming her fingernails?
Much as we, parents, try to take precautions, minor cuts and wounds are part and parcel of our children's daily lives, as how one mother, Mag, shared in exasperation: "One moment my six-year-old son was walking along the pavement, the next moment he was on the ground with abrasion on his hands and legs because he tripped on an uneven surface."
How can you administer first aid on your child in the event of a minor mishap? Here are three simple tips you should take note of when cleaning and dressing a small cut or scrape.
Tip 1: Soap and water will do.
You might think that an alcohol swab can better disinfect your child's wound, but it is unnecessary in most cases. Alcohol may not only sting, it can dry out your little one's fragile skin too. Simply use mild soap and water to clean the wound instead. First cleanse the affected area under a running tap to remove bacteria or any debris, then wash gently with liquid soap.
Tip 2: Keep the wound clean and dry.
Stop any bleeding by applying direct pressure for a sufficient time to allow the blood to clot. Apply an antibiotic ointment if the skin is broken to promote healing before covering it with bandage.
Tip 3: Choose the right adhesive bandage.
Some kids may get really sensitive when it comes to using plasters and bandages, especially those that are painful to remove or those that cause atopic skin to break out. We have heard stories of kids developing skin rashes after using plasters for several days. However, it is important to keep the wound covered with a bandage as this prevents scabs from developing… and for that matter, little "itchy hands" from picking at the scabs.
Consider using 3M's Nexcare Sensitive Skin Bandages, Dressings and Tapes specifically formulated for sensitive skin, including very young and fragile skin; skin with lots of hair; skin prone to adverse reactions from adhesives; or skin disorders such as eczema. Moreover, the Nexcare Sensitive Skin range of products also provides reliable adhesion (great for precocious kids' active lifestyles) and pain-free removal (for less cries and screams when you help them peel the bandage off)!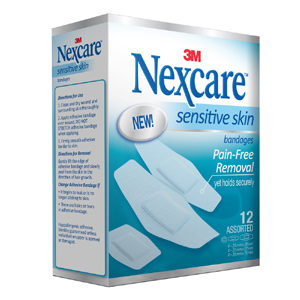 Nexcare Sensitive Skin Bandages ($5.90) are comfortable adhesives and combine an absorbent, non-stick pad that wicks fluids away from the wound. The product holds securely, allowing for long-term adhesion, and also offers clean, pain-free removal with minimal hair-pulling. It is ideal for daily use to protect wounds such as cuts, scrapes and minor burns.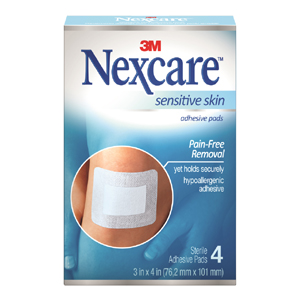 Nexcare Sensitive Skin Dressings ($7.20) also feature absorbent, non-stick pads that divert fluids from touching the wound. The water-resistant product exerts constant adhesive strength for as long as it is left in place, unlike traditional adhesive dressings that increases adhesion over time.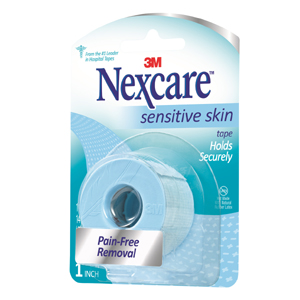 Nexcare Sensitive Skin Tapes ($9.90) features a water-resistant adhesive that tears easily by hand and easy to use for securing dressings, post-surgical gauze applications, and even medical devices. It is ideal for use on infants or the elderly, or for those who require frequent dressing changes.
The Nexcare Sensitive Skin collection is available at selected Guardian, Watsons and Unity outlets. Find out more at http://www.nexcare.com.sg/wps/portal/3M/en_SG/APACNexcare/Nexcare/.
Don't miss these special promotions:
Guardian: Enjoy 10% off from now till 22 Feb 2017
Watsons: Enjoy 10% off from 2 Feb to 1 Mar 2017
For more serious cuts and wounds, e.g. in cases when the bleeding doesn't stop or a wound requires stitches, you are advised to seek professional medical attention immediately.
Find Tuition/Enrichment Centres