How To Talk To Kids & Teens About Sex: 5 Expert Tips To Get You Started
How To Talk To Kids & Teens About Sex: 5 Expert Tips To Get You Started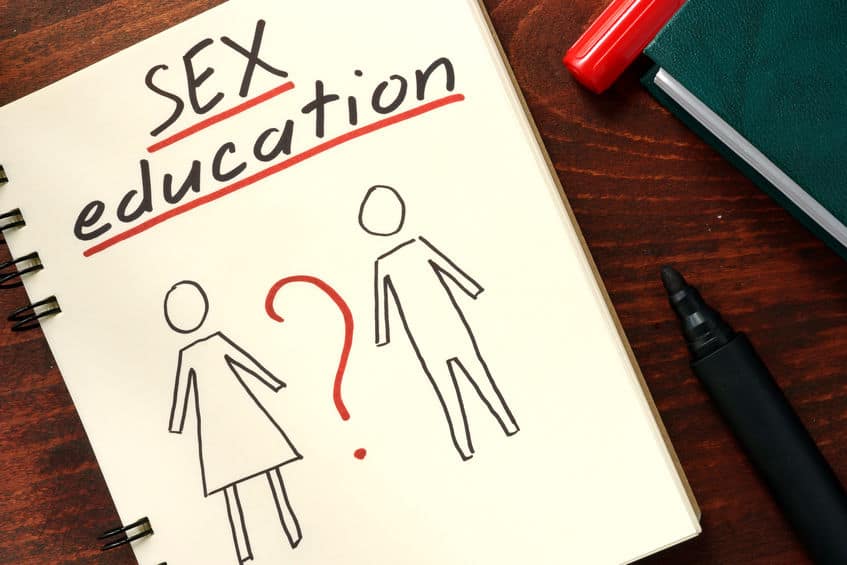 Can your children talk to you about sex?
According to a survey on almost 800 local youths aged 16 to 25, parents are not a popular choice for youths to discuss sexual issues with. This survey was conducted between 2016 and 2017; it was a joint effort by gender equality group AWARE and psychology students from Ngee Ann Polytechnic.
Here are more of the survey's findings:
Close to 70% of the respondents said their parents were rarely interested in their thoughts on sexual matters, or they did not know if their parents were interested.
Half of the respondents said their parents rarely showed support when they spoke to them about their problems with sexual matters, or they did not know if their parents would show support.
Close to 60% of the respondents said their parents rarely encouraged them to speak their minds about sexual matters, or they did not know if their parents would encourage them to.
The survey also revealed that local youths are unsure or misinformed about matters pertaining to pregnancy, contraception, and safe sex.
For parents who feel hesitant about broaching such topics with their children, here's an analogy (used by a sex educator) that might help: imagine that you are talking to your child about driving. Would you say to him or her, "When the time is right, you'll know what to do?" Or would you say, "There's an airbag in there," and leave your child to figure out the rest?
If we compare teaching teens to drive with sex education, it's easy to guess which area requires much more work — it would certainly be in the next generation's best interest if more parents were willing to step up now and plug the gaps.
Of course, talking about sex does not come naturally for most parents. In fact, parents generally have two main questions, says AWARE's Tan Joo Hymn. These are: "How do I talk to my child?" and "What do I say?"
If these are questions that you too are grappling with, read on to find out what the experts recommend.
Open Conversations Don't Begin With Sex
Being a good listener to your children is crucial to ensuring that they will continue to update you about their lives as they mature. "A rich family life means you talk about anything and everything, all the time," says clinical psychologist Laura Markham. "These discussions go on a little bit at a time, daily, for your child's entire childhood, evolving as she does."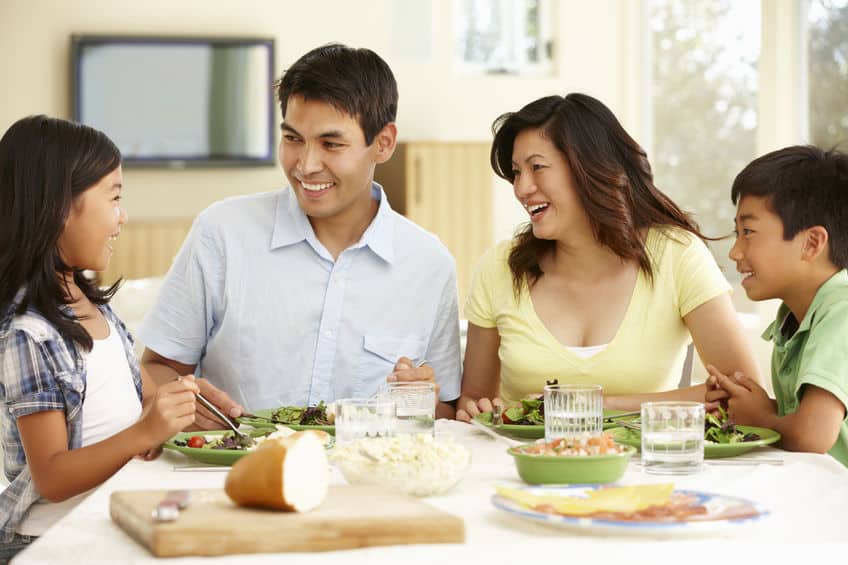 To find out more about your children, the dinner table is a great place to start. Make family conversations a part of your mealtime routine: you could look online for a list of conversation starters, or browse resource sites such as The Family Dinner Project for ideas.
It's Not Just One Talk
"In my counseling practice, rather than advocating for [one big talk about sex], I suggest that parents have many age-appropriate talks over the course of many years," says marriage and family therapist R. Scott Gornto.
"For example, when your child is three to five years old, discuss the names for parts of the body. From ages five through eight, talk about where babies come from, conception, foetal development, and childbirth. From ages eight through 11, discuss topics like sexual intercourse, including boundaries, puberty, a woman's menstrual cycle, pornography, and sexual abuse. From ages 11 through 14, have more dialogue about puberty, love, dating, and more complex questions about sexuality."
To check if you're on track for talking about sex, you can refer to a more comprehensive guide for age-appropriate sexuality education, such as this web site developed by educators in Alberta, Canada. Note that these are merely guides, as your family's values will dictate what you wish to tell your children about sex — you can also look for resources developed by faith-based organisations such as Focus on the Family.
If you're thinking that kids below 14 are too young to discuss sexual issues, you may need to reconsider your stance, as local social workers have noticed that some teens are starting to have sex at a younger age, and with multiple sexual partners.
Use Media To Your Advantage
There is always the likelihood that younger children might stumble across inappropriate sexual content by accident, and this is something you should be prepared for. If this should happen, you can follow this approach suggested by Common Sense Media, and say, "Online pornography is something that some grown-ups look at. But it's not about love or romance and it can give you the wrong idea about sex. If you want to learn more about sex, I can give you some books to look at and we can talk more if you have questions."
At the same time, there are plenty of useful resources online that can help you to start conversations about sex with your children.
Blue Seat Studios has a series of videos to help explain the concept of consent to young children, as well as to teens (and even adults).
Sex Chat with Pappu is a humorous video series featuring father-son conversations about topics such as masturbation. The videos are in Hindi, with English subtitles, and they can help parents navigate their way around potentially tricky topics.
In all conversations about sex, it's perfectly alright for parents to acknowledge some discomfort. "You can begin the conversation with, 'This is going to be awkward, but we're going to talk about it anyway because it's important,' suggests sex educator Karen Rayne. And if children should ask invasive questions, it's also your right to decide how much you're comfortable to share.
Don't Shy Away From The News
It's hard to avoid sex-related issues in the news these days — think Donald Trump, #metoo, and the recent Peeping Tom cases at our local universities. But as parents, we can be grateful, as these stories provide an organic way for families to have conversations about sex, as well as sexually appropriate behaviour.
"If you change the channel, change the subject, or make a joke every time that the subject of sex comes up, your children are more likely to believe that sex is secretive, dangerous, embarrassing, or something to be ashamed or afraid of," says UK charity Family Lives.
"I was pleasantly surprised to learn that my 13-year-old daughter's form teacher had talked to her class about the recent Peeping Tom incidents at our universities," says a KSP member. "In fact, some of her classmates had expressed disapproval at the way one of the victims was dressed during a public appearance, and the teacher was able to call out the victim-blaming behaviour, and turn the spotlight back on the perpetrator. This led our family to have a good discussion about sexual harassment as well."  
Let The Best Adult Do The Job
When it comes to sexual matters, should fathers talk to sons, and mothers talk to daughters? Not necessarily, says obstetrician and gynecologist DaCarla M. Albright.
"It really depends on the parent's relationship with the kid. It's different for every family," she says. "There may be young ladies who don't have a mother in their lives. If the dad is not comfortable talking about it, he may need to elicit the help of another female in his daughter's life. The same goes for women who are raising sons without a father. Not all mothers are comfortable talking about it, or they don't think they can because they never had a male perspective. So, they may need to hand off the conversation to a male."
"It's okay to do that. The most important thing is to make sure your child is getting accurate information in a setting where they are comfortable asking questions."
Find Tuition/Enrichment Centres