Chinese New Year For Kids: Resources For Every Age Group
Chinese New Year For Kids: Resources For Every Age Group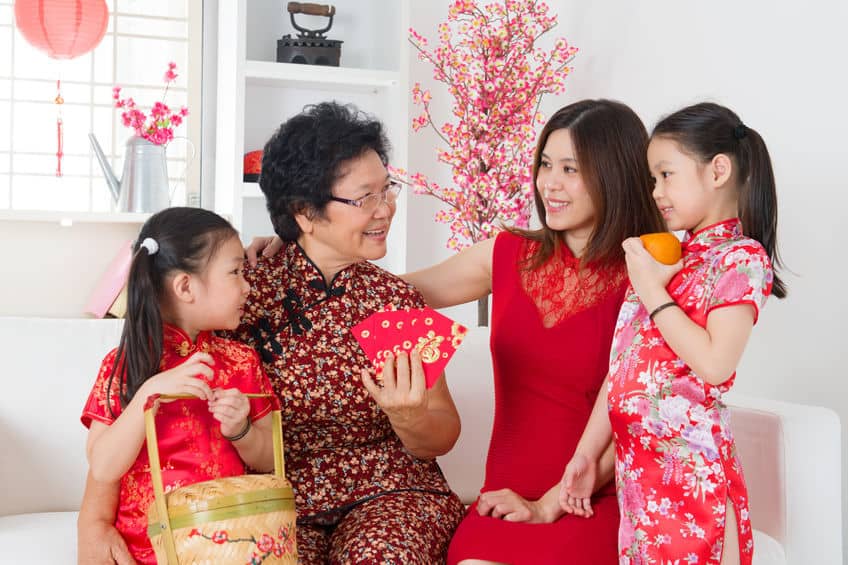 The Chinese New Year is approaching—it's one of the most-anticipated holidays in Singapore, but how much do we really know about it?
To make this annual celebration more meaningful for our children, we can help them to appreciate the traditions, stories, and values that have shaped the practices that some of us still follow today. It's also the ideal time to pique their interest in Chinese culture, so that those who take Mandarin as a second language can approach their learning with a fresh perspective.
Below are some cultural resources that you can explore together with your children. Here's wishing you and your loved ones a happy and prosperous Year of the Pig!
General Resources
Discover how the Chinese New Year celebration came about: Some might be familiar with the folktale of the monster named "Nian," who had to be warded off by villagers using loud noises and red decorations. But the historical origins of the Chinese New Year tell a different story: the celebrations were an opportunity for farmers to enjoy a rare break from toiling in the fields. Watch a video about the Chinese New Year folk legend, and read more about the history of the celebrations on the news site Vox.
Learn about the Chinese zodiac and Chinese history: Ted-Ed has an informative video about the legend of "The Great Race," which led to the order of the animals in the zodiac. It also provides a brief introduction to the Chinese calendar.
As a family, make time to visit the Sun Yat Sen Nanyang Memorial Hall, which has partnered with an artist to produce an installation titled "Reunion of the Zodiac," featuring the 12 animals of the Chinese zodiac. The museum will also hold a "Festival of Spring" as part of its Chinese New Year celebrations, and you can follow them on Facebook for updates. While you're there, be sure to check out the "Between The Lines" exhibition, which pays tribute to Chinese comics from the 1800s and early 1900s. The comics and interactive exhibits will appeal to students, and they provide an accessible way to learn about Chinese history.
Find out why Chinese New Year rituals are performed: Why do married couples give red packets (hongbao) to their parents, single adults, and children? Why is the pussy willow popular during the festive season? Why do we toss and eat raw fish salad (yusheng) during the Chinese New Year. Get your answers to these questions, and more, in this Straits Times article.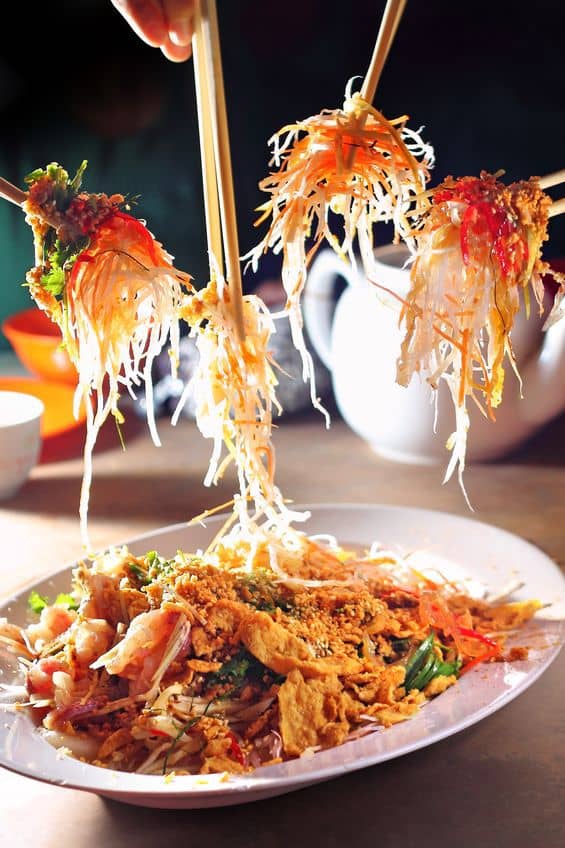 Make a Year of the Pig red packet: Everyone loves a red packet, but to make your gift even more memorable, you and your kids can learn how to make an adorable pig-themed packet here.
Collect a special-edition stamp set: Good news if you and your children love collecting stamps: SingPost has launched a set of zodiac pig stamps to commemorate the Year of the Pig, and for the first time, stamp sheets featuring the entire zodiac series will be on sale. A special Lo Hei ("tossing up good fortune") stamp, featuring ingredients of the iconic Chinese New Year appetiser, is also available for the first time. You can purchase the stamps online, or pay a visit to the philatelic store at the General Post Office to pick up a set.
Enjoy the festivities at Chinatown and River Hong Bao: Wondering where to go before and during the Chinese New Year? Chinatown's Festive Street Bazaar is an annual shopping tradition for some families leading up to the Chinese New Year. Once Chinese New Year begins proper, it's over to the River Hong Bao for its carnival-like atmosphere. For details, visit the Chinatown Festivals and River Hong Bao 2019 websites.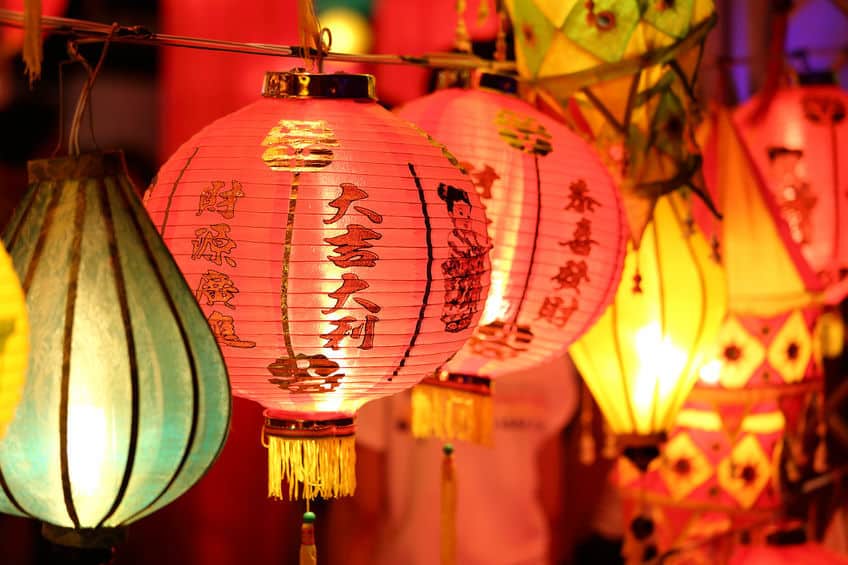 Hone your Mandarin skills by reading about the Chinese New Year and more:
The Chairman's Bao helps students to learn Mandarin in the best way—by reading the news. News articles are graded by difficulty (from 1 to 6), and students can access audio recordings, a "live" dictionary, and other tools to aid understanding. A membership fee is required for full access to the site's articles, but you can begin by browsing the sample articles or signing up for a week-long free trial.
For Preschoolers
Read your Chinese horoscope: A fun activity on National Geographic Kids for preschoolers—checking their birth year animal, and reading about each animal's characteristics. Do the listed character traits correspond with how they view themselves? Why or why not?
Have fun with a Year of the Pig craft: Read about the Year of the Pig, then try one of the suggested activities on Education.com: making a placemat, a puppet, or a mask. Registration (free) is required before you can download the printables. If you need more inspiration, try dltk-holidays.com, which is dedicated to holiday crafting ideas for kids.
Get an introduction to China: Scholastic has an activity guide for the Chinese New Year, which includes some fun facts on China, as well as suggestions for carrying out activities such as Chinese landscape painting and calligraphy.
For Primary Schoolers
Read stories about China: The British Council has a 32-page Year of the Pig information pack available for free download. It contains folk tales, cultural trivia, and letters written by Chinese children that provide insight into their daily lives. How do their lives differ from ours, and where can we find common ground? That's something that you and your kids can discuss.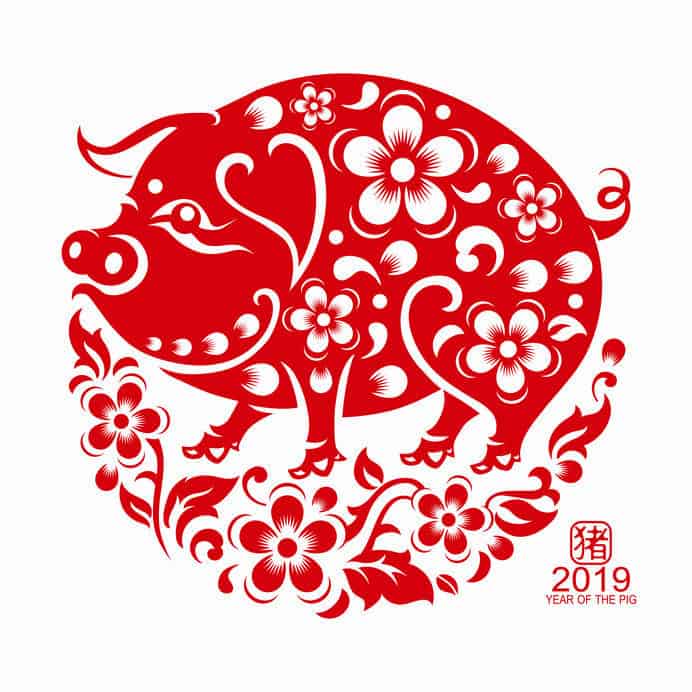 Think about symbolism: In the Chinese calendar, as well as in literature, animals are often used to represent human traits. This lesson plan has activity suggestions to help kids explore the idea of symbolism, with links to additional reading material.
Work your brain with Chinese math activities: Figuring out the tangram—China's most famous puzzle—and the abacus are two math activities that will stretch your kid's mind. Just for fun, you could also create a timeline of famous Chinese mathematicians, to find out why they were influential, and what theories they put forth.
For Secondary Schoolers & Advanced Learners
Learn about the lunisolar calendar: Solar calendars track the sun, while lunar calendars track the moon. Lunisolar calendars do both—the Chinese calendar is one such calendar. On the learning site WebExhibits, you can find out more about how the Chinese calendar works. For instance, did you know that a leap year in the Chinese calendar consists of 13 months, rather than just an additional day? Or that the Chinese calendar does not count the years in an infinite sequence, but rather, in repeating 60 year-cycles? Furthermore, there is a pattern for naming the years—and you can try working it out with your child.
For advanced learners, see "The Mathematics of the Chinese Calendar," a resource page by a professor at the National University of Singapore.
Think about the significance of the Chinese New Year: The world's largest annual migration occurs during the Chinese New Year, where hundreds of millions of Chinese travel to their hometowns to reunite with their families. What are some of their stories? What does the Chinese New Year mean to you and your family, or is there another important holiday that your family celebrates? Read this New York Times article, and get ideas for discussion here.
Compare the past and the present: How was the Chinese New Year celebrated in Singapore in the 1940s, and how is it celebrated now? Read a retired lawyer's musings on preserving the values of the celebration, such as kinship and respect for the elders. Are these values apparent in today's family gatherings? It's food for thought for tweens and teens.
Find Tuition/Enrichment Centres