Let your child experience whole-brain training with a FREE TRIAL LESSON.
Let your child experience whole-brain training with a FREE TRIAL LESSON.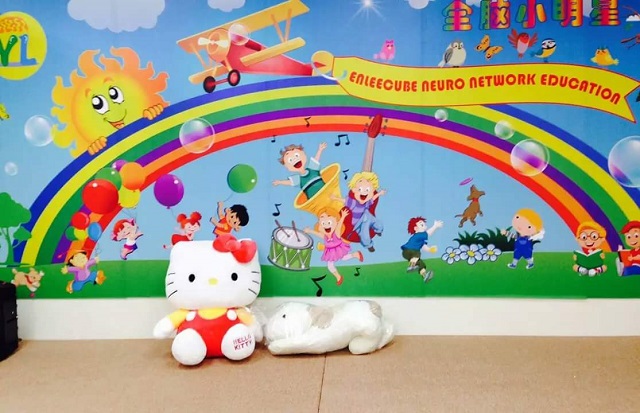 Company Introduction
Enleecube Education Genius Brain Development program is an interactive, interesting and innovative approach to brain development. It aims to actualise the genius potential in a learner. The renowned works of educators ;namely Shichida, Froebel, Piaget and Montessori guide our brain power curriculum. The amazing outcomes derived from the Genius Brain Development program include improvement in focus and concentration, memory and recall, in depth mathematical and spatial thinking, right brain learning and creativity. 
Organization of Program
The program caters to a person's natural pace of learning to further their innate strength and potential. It helps develop the neural network connectivity of billions of neurons every young child is born with. Learning the fun way gives the child a sense of achievement, mastery and self-confidence.
Let your child experience whole-brain training with a FREE TRIAL lesson. Sign up now!
Terms & Conditions
This promotion is only open to registered KiasuParents members.
Registration must be submitted by 7 October 2016.
Eligible participants will be notified by email.
Free trial lesson must be taken as provided and is neither transferable nor exchangeable for cash or other prizes.
Any personal data relating to the participant or any other entrants will be used solely in accordance with current Singapore data protection legislation and will only be disclosed to the sponsor(s) of this promotion.
KiasuParents shall not be liable for any matters arising from, relating to and/or attributable to the free trial.
In the event of a dispute, the decision of KiasuParents is final.
KiasuParents reserves the right to amend any of the terms and conditions without prior notice.
Please login to your account.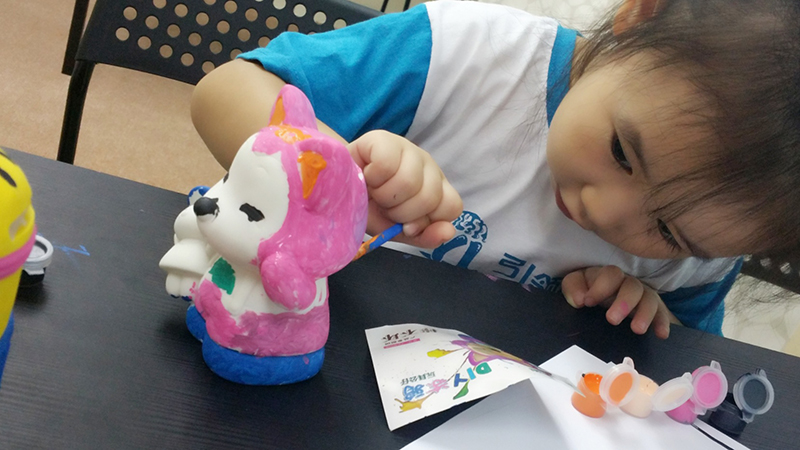 The Necessity of Genius Program of Brain Development Infant and Preschoolers (0-6 years of age)
Enleecube Education applies our in-house developed teaching aids with qualified teachers and consistent methodology which sets our children apart from those who are not given the same exposure. R. Sperry, who won the Nobel Prize in Physiology and Medicine in 1981 made discoveries on the brain function and the partition of the left and right brain. The brain division of labour theory is the theoretical basis of whole brain development. The human brain in the first 3 years normally completes 60 % of her entire life's potential development. By 6 years of age 90% is completed. Adults use only one quarter of the right brain when compared with that used by child under 3 years.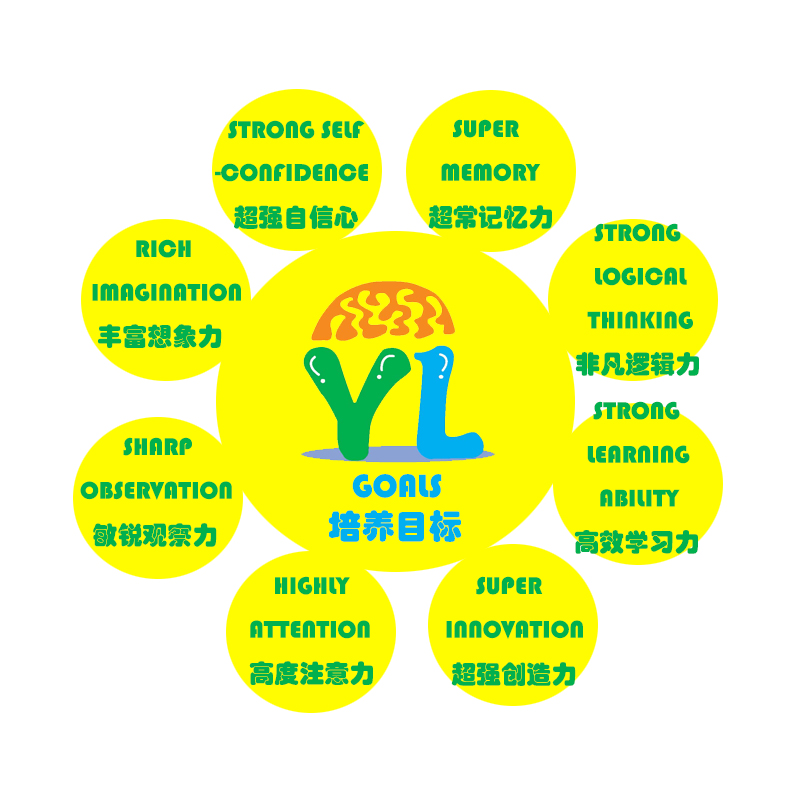 Enleecube Education cooperates with various Kindergartens to provide Enrichment program in the form of whole brain development training. The goal is to tailor the program to benefit each kindergarten according to their requirements. Upon completion of one year program, we will co-sponsor and co-run the year- end Genius Performance Concert.
Flashcards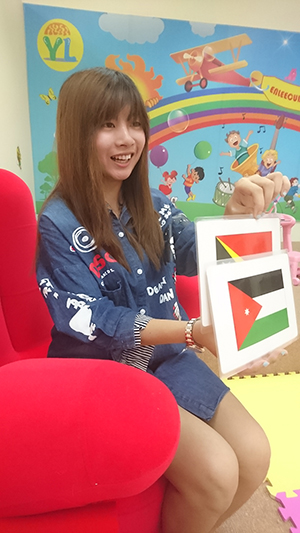 Neuroscientists have found out that the human right brain is built for speed whereas the left brain is built for language enunciation. This scientific understanding underlines Enleecube's simultaneous use of flash card and verbal enunciation of the same imagery in one instant. The child picks up the image as well as the word of each image on the card in a flash, literally. This technique is partially based on the research by Glen Doman.
If left to just traditional method, the left brain tends to focus on the language and is unable to correlate word to image and this may give rise to confusion and frustration.
Through right brain learning the child not only captures the name, sound and word, he is able to form a clear image in his brain.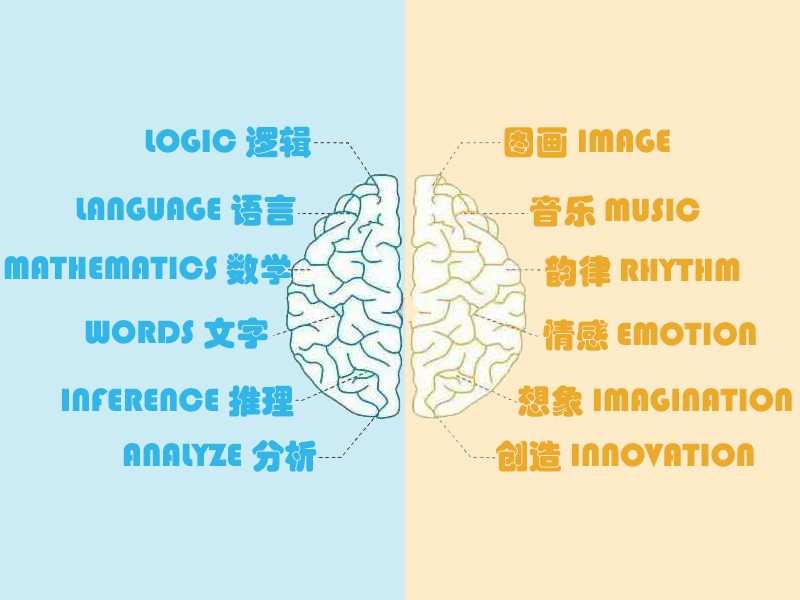 The Essentials of Intellectual Power
The categories are Language, Cognition, Focus and Concentration, Observation, Memory, Reasoning, Mathematical and Spatial conceptualization skills. A brief comment on the nature of each of these powers are as follows:
Language Ability: A child who acquires a good command of a language will almost always be set for a life of ease in communication and higher level learning. We specialize in leading a child to acquire the ability to speak and communicate effectively and with confidence.  

Cognition: A child needs to be able to capture information and make the necessary neural connections in the brain to render meaning to the environment he encounters. We employs qualified trainers and effective methology to lead the child in meaningful  interaction with his surroundings  and strengthen his cognitive skills.

Focus and Concentration: A child who knows how to direct his brain to focus and concentrate holds the keys to success in learning and later life. We cultivate this skill with the help of materials; that are appropriate, both in the technical aspect and in the psychological readiness of a child. We spare no efforts in developing fun and fulfilling exercises for each child , with careful recognition of sex differential, ages, maturity level and individual interests.

Observation: The ability to made accurate, impartial and objective observation does not come naturally as children are emotional beings. We through well planned and scientific process will lead the child to make observations that are as close to the facts presented as possible. Should they be thrust into a new environment the child will successfully manage his/her emotions and make the correct observations required of them with accuracy and with ease.

Memory: A child's ability to activate his memory power is essential.  Our trainers are able to help activate the photographic memory potential of a child and unleash the unlimited power of the brain.

Reasoning: A child who learns well will be directed to learn how to confidently employ his knowledge to think of logical ways to put things together, solve problems or improve the conditions around him/her.

Mathematical skills: We cultivate a love for numbers and related themes via songs, rhymes and programs that will make learning mathematics fun.

Spatial conceptualization skills: Imagination and spatial concepts are being developed through sound curriculum that are specially selected to generate greater neural connectivity.

You are most welcome to discuss the above further with our Enleecube Education Pte Ltd.

 
Find Tuition/Enrichment Centres