Make Learning at Home Fun with These 5 Printable Activities
Make Learning at Home Fun with These 5 Printable Activities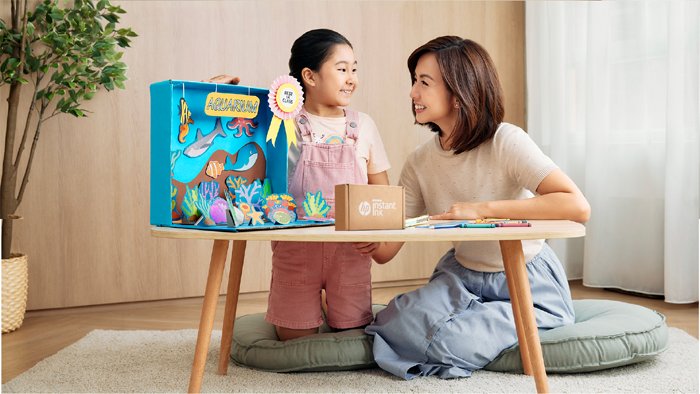 There're just so many board games and toys you'd allow your kids to buy. But knowing how quickly kids get bored with the same-old, same-old, you'll need to be ready to offer something new to capture their attention.
At-home printouts are a great alternative to store-bought games for kids of all ages. Running the gamut from art and craft to educational worksheets and more, they are fun, educational, and help break the cycle of everyday at-home life. Since all you need is a printer and paper to churn out endless varieties of printables in a matter of minutes, it's also comparatively economical too.
Used as part of teaching materials for young children, printable resources can reinforce learning concepts through experiential exercises. Compared to going through traditional textbook material all the time, introducing a new printable activity regularly helps to keep kids ready to explore and eager to learn.
These days, you'll find tons of printable materials, readily available online. Take time to source for what's suitable for your child and what areas you wish to focus on, be it training motor skill or brushing up on a specific topic. Combine printables with certain manipulatives that require children's interaction and you can better engage your child and stimulate their development.
But it's a hassle to top up on printer ink and frustrating when the ink runs out unexpectedly, you say? 'Inkmergencies' will be a thing of the past with HP Instant Ink, a subscription service that never lets you run out of ink supplies. It keeps track of your usage and ink cartridges will be delivered to your doorstep even before you run out of ink!
We'll share more about HP Instant Ink at the end of this article, but for now, let's check out some interesting printables you can download for free.

#1 Learn About Sustainability
With electricity prices increasing by at least 10% in the past months, it's time to get the whole family involved in cultivating an energy saving and eco-friendly mindset. Print out the Eco Home Scavenger Hunt and turn it into a game with rewards or penalties to motivate your child. For example, they can earn points for washing their recyclable drink bottles and putting them in your home recycle bin or have points deducted if they forget to switch off their room light. When kids accumulate enough points, they can go to you to redeem monthly treats or other rewards.

#2 Enjoy Colouring Fun
Widely recognised as an activity that helps to improve motor skills, patience and relaxation among little ones, colouring is also used as a form of art therapy to help seniors sharpen their cognitive skills. Parents will appreciate it's 'anytime, anywhere' nature; with just a set of colouring pencils/markers and a printed colouring page, your child can enjoy colouring during his free time, when tagging along for an adults' gathering or even when waiting at the doctor's office. Take your pick of free printable colouring pages here and let your child unleash his creativity.

#3 DIY Crafts
Making your own party favours and decorations adds to the fun of celebrating a special occasion. Print out and make these Fruity Party Hats and match them with a fruit-themed dress code, fruity dishes and fruit cake for a unique birthday party. Or let your child soak in the festive mood with this Christmas Paper Snowglobe or Pin the Red Nose on Rudolph Game, which involves players competing blindfolded.

#4 Learn Spelling
Does teaching your preschool or primary school child how to spell always feel like an exasperating chore? According to parenting coach, Jacinth Liew, in her Youtube video, Fun ways to teach your child spelling, the goal is not to let kids spell every word correctly but to teach them how to learn spelling independently. Focus on the learning process and not on the number of words they get correct.
She recommends using the I Can Spell in Rainbow printable to help kids master spelling by writing down the words a few times and also using colours to help them stay attentive when learning to spell the words. You can also try breaking down syllables and use stories or songs to make them remember words better.

#5 Make Math Learning Fun
If numbers are daunting even for some adults, what more for kids! It's not surprising to hear that kids don't enjoy math lessons because they're not fun. That's why many enrichment centres these days emphasize learning math through problem-solving methods that pique students' curiosity. At home, you can also help your child enjoy learning math through this Save the Cat game, designed by Jacintha Liew. She shares in this Youtube video how the game can aid in understanding concepts of addition and subtraction through a pictorial form.
For more printable hands-on activities, check out https://printables.hp.com/sg/en/
How HP Instant Ink Works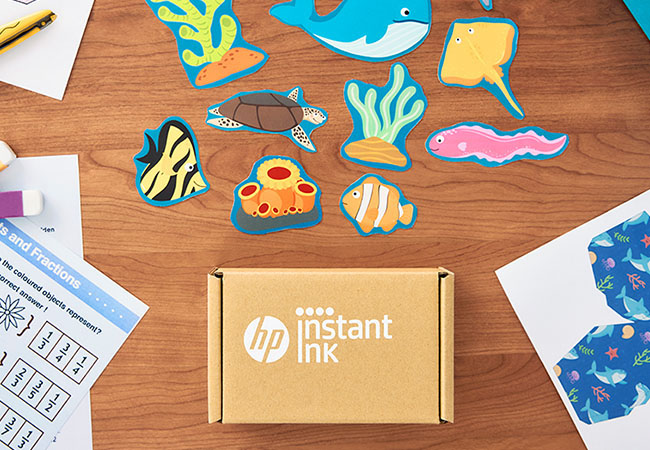 Used with a compatible HP printer that has Wi-Fi connection, HP Instant Ink detects your ink usage level and automatically sends ink right to your door before you even run out of ink! For example,
Save money! Look forward to savings of up to 50% on ink! Starting at $1.90/month, HP Instant Ink subscription plans are priced according to the number of pages you print, not how much ink you use. Unlike using traditional ink cartridges, the cost per page is the same regardless whether you're printing a colour presentation or a black-and-white document. Unused pages get rolled over to the following month and you can also change your plan any time you wish at no extra cost.
Save the hassle! Keep track of your usage via a personalised app dashboard. There is no need to worry about where or when to order because new ink cartridges will be automatically delivered to your doorstep when your printer runs low. So no more getting caught off guard when your child's about to get started on a hands-on learning activity!
Save the earth! HP Instant Ink cartridges hold more ink and use less packaging. This not only brings the cost down but also reduces material wastage. You can also support HP's sustainability goals by returning used cartridges in the prepaid envelopes provided.  The e-waste will be subsequently recycled, such as to produce new HP products. According to this report, more than 85% of HP original ink cartridges contain 4-75% post-consumer recycled content.
Find out more about HP Instant Ink or enrol today at www.hp.com.sg/instantink. Don't miss the FREE 3-months trial when you complete the HP Instant ink signup upon setting up of your new Instant Ink-eligible HP printer. Terms & conditions apply.
Find Tuition/Enrichment Centres