Model United Nations: A Secondary 1 Student Shares Her Experience
Model United Nations: A Secondary 1 Student Shares Her Experience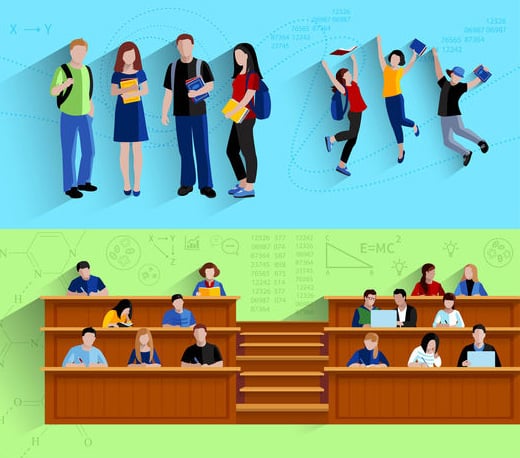 You may have heard of local students participating in Model United Nations conferences, and wondered what this is all about.
Model United Nations — also known as "Model UN" or "MUN" — is an event that simulates a United Nations (UN) conference, where participants are given the opportunity to play the role of delegates from different countries, and collaborate to address a global issue. At the end of the event, outstanding delegates are recognised and given an award. (Read more about the Model UN here.)
Are such opportunities only open to students from selected schools? Some Model UN conferences are privately run by schools, but there are also conferences that are open to the public. There is usually an age stipulation (e.g. 12 to 20 years), but apart from that, all youths who are passionate about making a difference in the world are welcome.
Alternatively, your child can also volunteer at a Model UN conference to observe the proceedings before joining as a full-fledged participant eventually.
To find out more, we spoke with a Secondary 1 student who has participated in Model UN conferences for her insights.
When did you start getting involved with Model UN conferences?
I'd just turned 13 (in June this year) when I participated in a training event at the One People Model United Nations, which teaches beginners the basics of "MUN-ing." I then volunteered at the Singapore Model United Nations 2019, which also took place in June.
How did you find out about these conferences?
I first learned about the Model UN through my seniors at my school's Debate Club, which I am a part of. I think both activities (i.e. participating in conferences and debating) share some similarities. For example, they require that you speak well and are able to present your points to others in a convincing manner.
I decided to volunteer because I wanted to gain more exposure before becoming a delegate.
You must have a deep interest in current affairs?
Yes, I do. I became interested in what was happening in the world, as I thought that what was happening in other countries might occur here in Singapore too. It's best to know about things that happen worldwide, so that we can better prepare ourselves should these things also happen in Singapore.
Personally, I'm passionate about gender equality and gun control — although we don't have an issue with guns here.
Could you tell us what happens at a Model UN conference?
Depending on the conference you are attending, you may get to experience how UN organisations such as the United Nations Educational, Scientific and Cultural Organization (UNESCO), World Health Organization (WHO), and European Council (EC) are run.
If you sign up as a delegate, you will be assigned a country to represent. During the conference, delegates are allowed to choose which committee they would like to enrol in. Committees are then given a topic or problem, which the delegates must solve by forming alliances with — and securing votes from — delegates representing other countries.
For example, if you choose to join the UNESCO committee, your topic will be related to education and culture. (See examples of committees and topics here.) Delegates should research their assigned country's stance on the topic, and present their plan in this context. In other words, they must promote their assigned country's stance to the fullest.
Within a committee, there will be a group of experienced Model UN attendees who will act as "judges" and decide the "fate" of the committee. This group is called The Council.
At the Singapore Model United Nations 2019, the best delegate of UNESCO was a student who represented the Democratic People's Republic of Korea (DPRK). I remember her loudly supporting DPRK's Supreme Leader, Kim Jong Un, known for his egregious human rights abuses.
What skills would you be building during these conferences?
Communication and teamwork. Alliances will need to be formed during these conferences, or it will be hard to "win." Alliances are formed between delegates of different countries, working together based on their somewhat similar stances to win the votes of other delegates.
However, here lies a challenge: during the conference, you are only allowed to communicate one-to-one with other delegates through note passing. And you are not allowed to pass notes without the assistance of a note-passer — this is a role filled by volunteers. Note-passers will have to check the notes for irrelevant information, vulgar language, or even sometimes, pickup lines!
There is also an "unmoderated caucus" segment, where delegates are allowed to communicate with one another freely. This is where delegates explain their perspective and rally other delegates to vote for them; it is the best opportunity to discuss plans within one's alliance too.
When you attend a Model UN conference, you will gain valuable knowledge on how countries work together. You will also strike up friendships with other delegates, and this is an opportunity to expand your worldview.
Is it a serious affair all the way, or are there lighthearted moments?
Volunteering was very fun, and my responsibilities included helping the delegates to pass their notes and ushering them to the appropriate locations. I made friends with a Muslim delegate after helping her to seek permission to leave for her prayers.
As part of the Model UN programme, there is often a Socials night, where delegates, note-passers/volunteers, and members of The Council will get to socialise. The best Socials Night I attended was at a nightclub — don't worry, no alcohol was involved!
Is there school support for participating in the Model UN?
People who attend Model UN conferences are mainly students from secondary schools or tertiary institutions. However, there is no maximum age limit — the oldest delegate I've encountered was almost 50!
Some schools in Singapore encourage Model UN participation, and even hold their own mock Model UN events within the school. Other schools register their students to represent the school at external Model UN conferences. (For instance, schools can register their students for the Raffles Model United Nations or The Hague International Model United Nations.) I regret that I didn't end up in a school that supports the Model UN, as I find these events enjoyable and beneficial.
But regardless of which school you're in, there are Model UN conferences in Singapore and abroad where you can sign up as an individual participant. These include:
Note that there is often a registration fee, which can be S$100 or more for local events.
Would you say that such conferences are suitable for all personality types? What should one do to better prepare for a conference?
From what I've heard from experienced attendees, some of them were quite — or very — introverted before attending the conferences! Slowly, they started becoming more outgoing.
Anyone interested in attending Model UN conferences should brush up on their knowledge of world affairs. (Students can also read preparation guides online, such as this one.) I would highly recommend attending conferences that offer training and support to beginner delegates, such as One People Model United Nations.
Find Tuition/Enrichment Centres