Not Selected For The Gifted Education Programme? Smart Kids Will Thrive On These Opportunities
Not Selected For The Gifted Education Programme? Smart Kids Will Thrive On These Opportunities
Will all bright children in Singapore qualify for the Gifted Education Programme, more commonly known as the GEP? The truth — which may be painful for some parents to hear — is that many bright children may not make the cut.
Unless you send your children to GEP preparatory classes, which is highly discouraged by the Ministry of Education (MOE), you won't know much about the GEP screening process. Through tests held in the Primary 3 year, the MOE hopes to identify pupils with "high intellectual potential." However, parents should bear in mind that a child who doesn't qualify for the GEP hasn't fallen short in any capacity. As one parent puts it, those who are selected are simply deemed "suitable for the programme," and nothing more.
What qualities might a "bright" child have? Typically, this is an advanced learner who finds mainstream school work a breeze, and would benefit from opportunities to stretch his or her intellectual abilities. Such children may already be in the high-ability classes in their schools.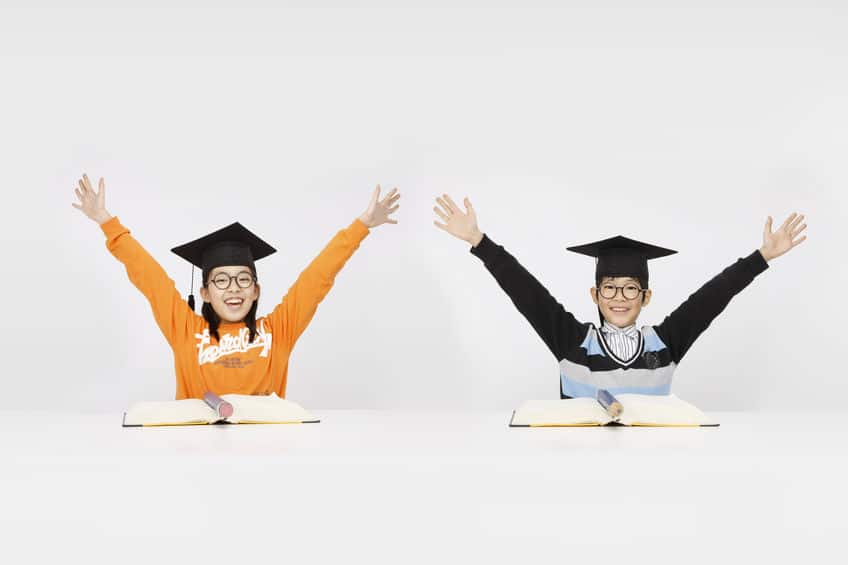 "One thing that bright kids have is creativity," shares a KSP member. "Believe me, these kids don't just play with normal toys. Other kids are happy with Beyblades that are bought from the shop. I've seen bright kids invent their own makeshift Beyblades for friendly competitions in school."
If your child is intellectually curious and constantly needs to be engaged, but did not make it into the GEP, here are some avenues that you can explore. For more information on these programmes, please check with your child's primary school.
Note: Some programmes may be held back or cancelled in 2020 due to the coronavirus epidemic.
Wits & Words
The Wits & Words: Inter-school Debate Championship is jointly organised by the Gifted Education Branch, Debate Association (Singapore), and Raffles Institution (Secondary). The competition focuses on building an early foundation in debating — this includes introducing research skills, critical thinking processes, and the art of persuasion. It is targeted at Primary 5 and 6 pupils.
Creative Writing Programme
More commonly known as the CWP, this programme aims to nurture budding writers who are in Primary 5. Admission to the programme is based on merit, and interested pupils can apply by submitting a portfolio of their creative work.
Pupils who are accepted into the CWP will attend a three-day (non-residential) camp during the September holidays. Participants will get to mingle with like-minded peers, attend workshops with published writers, as well as engage in writing activities led by officers from the Gifted Education Branch.
The Queen's Commonwealth Essay Competition
Managed by the Royal Commonwealth Society, this essay competition is thought to be the world's oldest international writing competition for students. It is open to youths aged 18 and under from Commonwealth countries, and it is a chance for students to reflect on the state of the world, while sharing their hopes for the future.
Children who love writing and are interested in current affairs should be encouraged to apply. Singaporean Janine Shum was 13 when she won the competition's junior prize in 2018. You can read her winning poem and find out about her creative process here.
Primary Mathematics Project Competition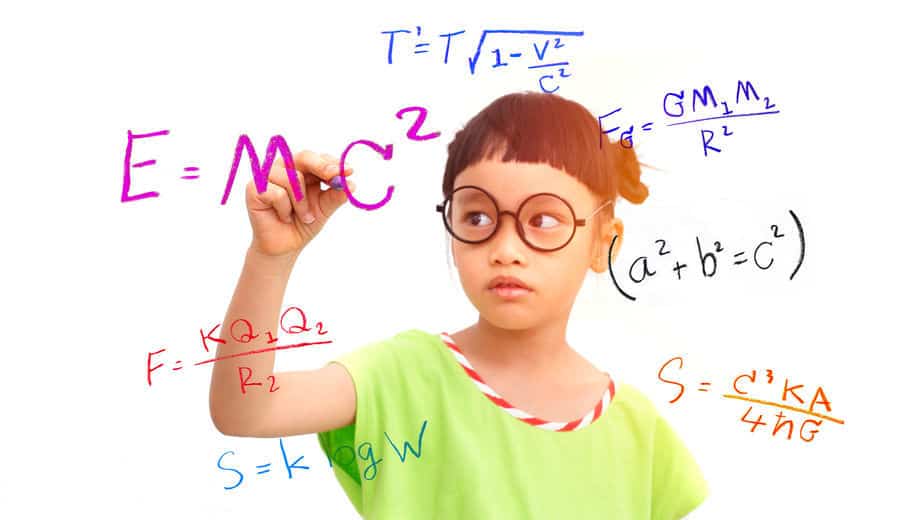 Organised by the Gifted Education Branch and the NUS High School of Mathematics and Science, the Primary Mathematics Project Competition encourages pupils to carry out creative work relating to maths. This competition is open to pupils from Primary 4 and 5:
Primary 4: The competition theme is "Mathematics is all around us," and pupils are required to submit a poster related to the theme.
Primary 5: The competition theme is "Mathematics is fun," and pupils are required to submit a math game that they have designed.
Each school can submit a maximum of three entries — two entries for the P4 Poster category and one entry for the P5 Game Design category.
Math Olympiad
For students with a keen interest in mathematics, there are many individual and team contests that they can join, beginning from Primary 1. You may have heard about the National Mathematical Olympiad of Singapore, which the NUS High School of Mathematics and Science has been running since 2006. Find out about other math competitions in Singapore on the Singapore International Maths Contest Centre website.
E2K Maths
Every year, selected primary schools will be invited to offer the E2K Mathematics Programme to high-ability learners. This is a maths enrichment programme for Primary 4 to 6 pupils, and it aims to develop mathematical reasoning skills and deepen conceptual understanding through an inquiry approach.
Pupils will have opportunities to collaborate with their peers and engage in maths thinking through puzzles, games, and maths exploration activities that are specially designed for the programme.
E2K Science
Likewise, selected primary schools will be invited to offer the E2K Science Programme to high-ability learners. This is a programme for Primary 4 to 6 pupils who demonstrate interest and ability in science.
The programme is run by teachers who have been trained in the E2K pedagogy, and pupils will get to carry out investigations involving advanced science concepts. This will help them to develop the habits and dispositions that are essential for scientific work. They will also have a chance to hone their critical thinking and communication skills.
Singapore Primary Science Olympiad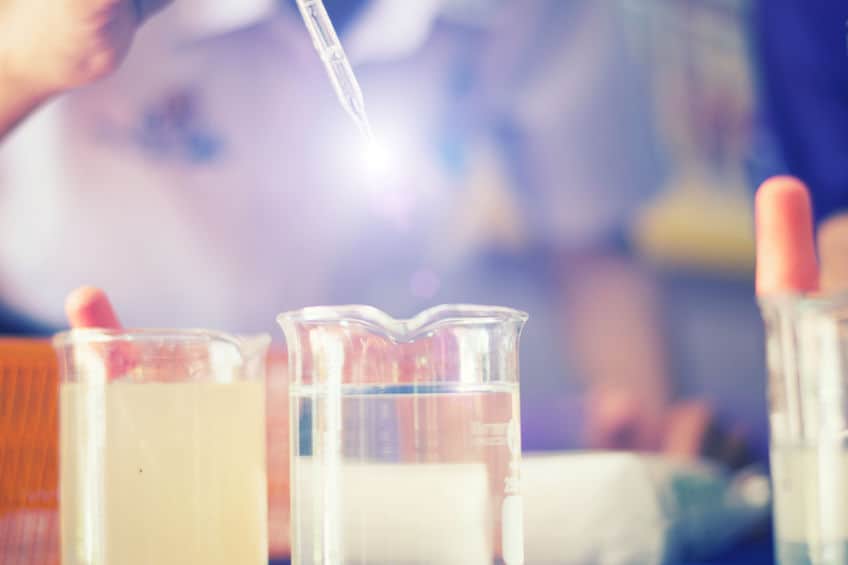 Also known as the SPSO, this is an annual national competition that has been organised by the NUS High School of Mathematics and Science since 2009. It is open to Primary 5 pupils in Singapore, with the objective of selecting Singapore's representatives for the International Mathematics and Science Olympiad (IMSO).
The competition is held in two stages; the first stage is a written "theory round" that is open to all registrants, while the second stage is known as the "practical round," which is by invitation only.
Young Scientist Badge Scheme
Organised by the Singapore Science Centre, the Young Scientist Badge Scheme is open to all primary school students in Singapore. It aims to encourage students to carry out self-directed activities in various science disciplines. Students earn badges for completing tasks, and for greater convenience, you can now register and submit your completed activities online.
Science Centre Competitions
Every year, the Singapore Science Centre holds competitions to encourage young scientists and inventors to work as a team to communicate a scientific idea, or design something new and exciting. Check their competitions page for updates.
Destination Imagination
If your child is interested in STEAM (science, technology, engineering, arts, and mathematics) and has like-minded friends, they can form a team to participate in a Destination Imagination challenge.
What's involved: every team will pick a problem to solve, and in the process, participants will learn to think outside the box and create unique solutions, while having plenty of fun! Children as young as four can participate in these challenges. For details, contact Destination Imagination's Singapore representative.
Odyssey of the Mind
The concept of the creative problem solving contest originated with US-based Odyssey of the Mind — in fact, Destination Imagination was formed by individuals who were formerly with Odyssey of the Mind.
Within Singapore, the Odyssey of the Mind competition is hosted by Anglo Chinese School (Independent), and you can visit their website for more information. Some primary schools have been assembling teams to participate in this competition every year — winning teams go on to the World Finals in the US — so do check with your child's school if this is being done.
SOTA Primary 6 Competitions
For several years, the School of the Arts (SOTA) has been running art and creative writing competitions for Primary 6 children, to discover emerging talent. You can get updates about these contests on their website.
Hoping to chat with parents of advanced learners? Join the conversation here.
Find Tuition/Enrichment Centres