Open House 2022: JCs, Polytechnics, and More Options for O-Level Holders
Open House 2022: JCs, Polytechnics, and More Options for O-Level Holders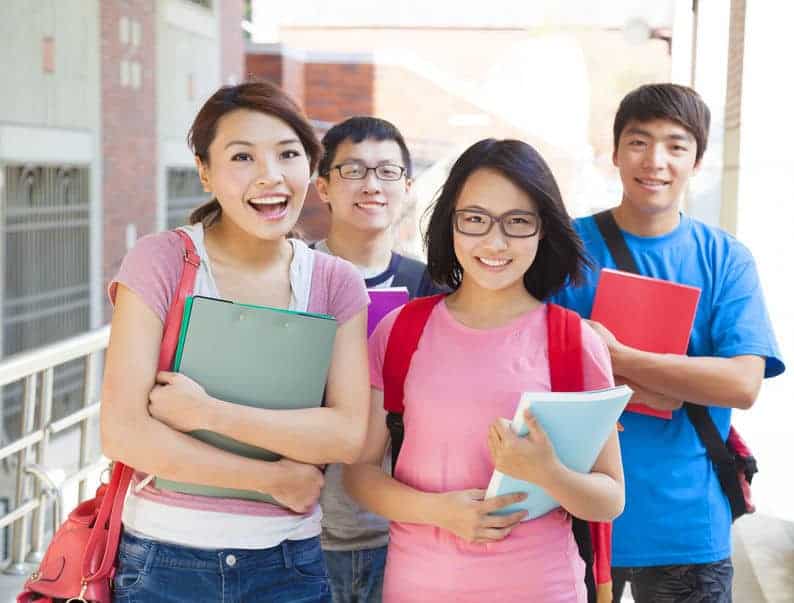 Is your teen waiting for the O-Level results in January 2022? You may have these questions in mind:
Here's our advice: Don't wait for an open house event to get answers, as there is plenty of information online for O-Level students at the crossroads.
First, you and your teen should read the latest Joint Admissions Exercise (JAE) information booklet by the Ministry of Education. (Get the 2022 booklet here.) This booklet is for all O-Level students, and covers information on junior colleges, the Millennia Institute, polytechnics, and the Institute of Technical Education (ITE).
Poring over the JAE booklet will allow you to familiarise yourself with post-secondary pathways, as well as O-Level scoring terms such as L1R5 and ELR2B2.
In a nutshell, entry into junior colleges is based on L1R5, where L1 refers to the first language — English or Higher Mother Tongue — and R refers to relevant subjects. Entry into polytechnics is based on ELR2B2, which refers to an aggregate of English Language or EL, two relevant subjects or R2, and two other best subjects or B2. Entry into the ITE is also based on the English score, plus the score for four other subjects, but there are different permutations that you can read about here.

Still confused about the O-Level score computations after reading the JAE booklet? Do contact the MOE or your child's secondary school for assistance.
1. A-Levels & IB
For teens interested in the A-Levels or the IB, here are the L1R5 cut-off scores for the 2021 intakes:
With this information — and based on your teen's prelim results — you can shortlist schools of interest and visit their websites to find out more.
In the past, junior colleges have held "live" webinars a day or two after the release of the O-Level results, so please check their websites for updates. For now, only a handful of junior colleges have posted open house information:
2. Diploma Courses in Polytechnics
If your teen is keen on a polytechnic education, here are some advantages:
A wide range of courses to choose from, catering to specific interests

More emphasis on project work and presentations

Internship opportunities

An environment where students are treated like adults
Exploring polytechnic options can be overwhelming, so start early!
Begin by looking at each polytechnic's course clusters, such as Business & Accountancy, Engineering, or Infocomm Technology. Your teen may already hold preferences for certain clusters, or you may have a few ideas. Within each cluster, you can see the courses that are offered, and what the compulsory and elective modules are. If module descriptions are available, do read them carefully. Can't find entry scores for the courses your teen is interested in? These scores are also listed in the JAE booklet.
Below are some useful links for choosing polytechnic courses:
NANYANG POLYTECHNIC (NYP)
Open House: 6–8 January 2022 (website and registration)
What You Should Know: NYP has a Common Business Programme for students who want to explore their interests before deciding on a more specific pathway in Year 1, Semester 2. (Similar programmes are also available in other disciplines, as well as in other polytechnics such as Temasek Polytechnic.)
Courses:
NGEE ANN POLYTECHNIC (NP)
Open House: 6–8 January 2022 (website and registration)
What You Should Know: Ngee Ann Polytechnic has launched a Personalised Learning Pathway, where students can include a minor subject with their diploma studies. You can view their courses by interest areas or entry scores.
Courses:
REPUBLIC POLYTECHNIC (RP)
Open House: 6–8 January 2022 (website and registration)
What You Should Know: Browse RP's courses by interest areas and entry scores.
Courses:
SINGAPORE POLYTECHNIC (SP)
Open House: 6–8 January 2022 (website and registration)
What You Should Know: Get an overview of SP's courses here, along with entry scores.
Courses:
TEMASEK POLYTECHNIC (TP)
Open House: 6–8 January 2022 (website and registration)
What You Should Know: Use TP's diploma course finder to browse courses by interest areas. You can also view each course's entry score.
Courses:
3. Specialised or Vocational Training
What are the vocational training options in Singapore?
Teens interested in a specialised arts education should attend the LASALLE Open House (7, 14–15 January 2022) and NAFA Open House (14–15 January 2022).
For teens considering nursing, the Singhealth Nursing Open House is on 8 January 2022 and you can find out more here.
For those considering ITE courses, find out how to apply after the O-Levels here.
4. Graduate Employment Surveys
Concerned about employment prospects for your teen? Search online for graduate employment surveys to get a realistic picture of jobs and salaries.
For instance, the five polytechnics have collaborated on a graduate employment survey, where they polled over 7,000 graduates from 2018 to 2020—click here for an overview of the employment rates, along with median salaries for the various course specialisations.
You can also find graduate employment surveys for LASALLE, NAFA, and the ITE on their respective websites.
What if your teen does badly for the O-Levels? There are no closed doors in life, as long as the spirit is willing — read our guide here.
Find Tuition/Enrichment Centres