Protecting our young ones in this digital age
Protecting our young ones in this digital age
No one was born knowing how to parent, much less, being a 'perfect' parent. Most of us parent in ways we have observed and learned from our environment, or experienced with our own parents. Along the way, we adopted and disposed of some practices to arrive at where we are now. But providing quality care comes with several other roles and responsibilities. Besides bringing home the bacon, keeping up with the kids' progress in school, fetching them to and fro classes AND ensuring the home is spanking clean (the list doesn't end there…), parents in the 21st century has something else to worry about: going digital.
Today, most of us have 24/7 connectivity. From checking the news and replying emails while on the go, maintaining multiple social media accounts, buying a gift to booking flight tickets, we do almost everything on our mobile devices. With technology taking over our lives, it is no wonder that it is creeping into our children's lives too. Younger kids have access to mobile phones and tablets more than ever before and at an increasingly young age. While some parents enjoy the accessibility of being able to connect with their children more readily, other parents raised concerns regarding safety, content their children are exposed to, and prolonged screen time.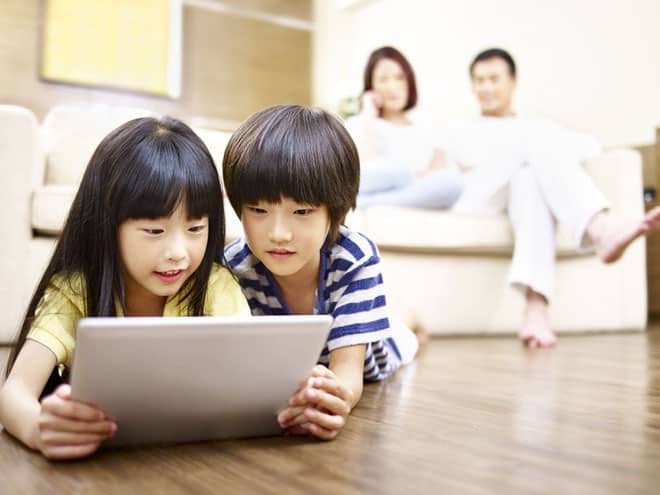 Whichever side you are on, one thing all parents can agree on: You want your kids to learn and grow in a safe, happy environment, be it online or offline. Developed with parents in mind, Tittle for Parents is a smart parenting app to help parents seek a balance between screen time control, protection and discipline. Instead of banning usage completely, Tittle serves as a tool for parents to encourage safe and responsible device use. The multitude of features is also designed to meet parents' different needs.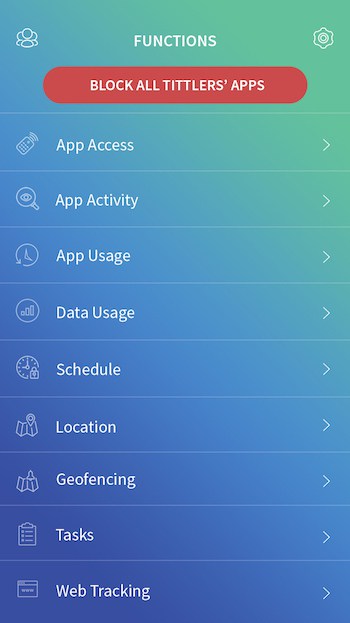 Understand your kids' mobile activities
To begin, parents need to understand the nature and habits of their kids' mobile activities. Are they doing research for school, chatting with their friends or mindlessly browsing through social media feeds? Have they been on Facebook or Snapchat for waaaayyy longer than they should?
Understanding your kids' app-use habits can help you make practical decisions when you are deliberating on what and how much access to give them, especially during school holidays or post-exam periods when they have a lot of free time. These can be achieved through Tittle's app offerings such as App Activity, App Usage and Data Usage. The last of which is designed to help parents to keep mobile data within limits. Say goodbye to surprise bills!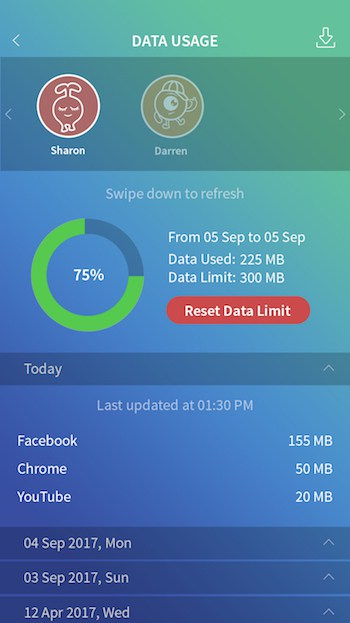 Effective online measures for your kids' protection
To help parents gain visibility to their kids' browsing activity, Tittle built in a custom web browser in the child app that logs the list of websites their kids have visited. From there, parents can better provide safeguards against inappropriate or unfamiliar content by easily blocking such URLs.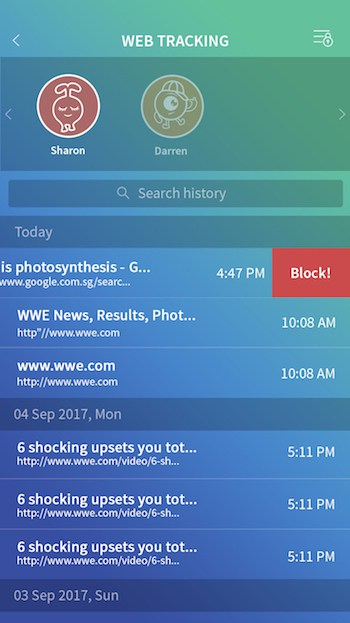 If you are constantly worried about whether your child has reached school safely, or where they may wander off instead of going home after school, you will be pleased to know that peace of mind will be yours when you make use of the Location & Geofencing functions to get real-time updates of their whereabouts. The Geofencing function allows you to set up alerts for specific addresses or Google landmarks in such a way that you will be notified when your kids step in or out of the set boundaries.
Educate your kids about responsibility and sensible device use
Adding on to the myriad of features is the new Tasks function, which parents can use to create simple tasks (e.g. specific housework like helping to clean the floor), so kids get the opportunity to learn and gain a sense of responsibility. A communication feature enables parents and kids to send each other messages for each task too! Parents are encouraged to set short-term goals with little rewards/praises to motivate their children. Remember, every step counts. As with education, character building begins at home too. Teach the young minds to be responsible and reinforce the positive behavior by role-modeling it yourself.
The App Access and Schedule functions aimed to help parents to manage kids' access to mobile applications and set time limits during inappropriate timings such as school, dinner or bedtime. However, the ability to manage apps' access and set time limits on device use is not just about minimising usage. While it is important that our kids do not become obsessed with their mobile devices, the key idea here is educating them on the importance of proper and moderated usage. With established understanding towards lesser screen time and more device-free hours, families can make room for more quality time together and communication with each other. Increased communication helps parents understand their kids better and can guide them along if they have troubles or questions.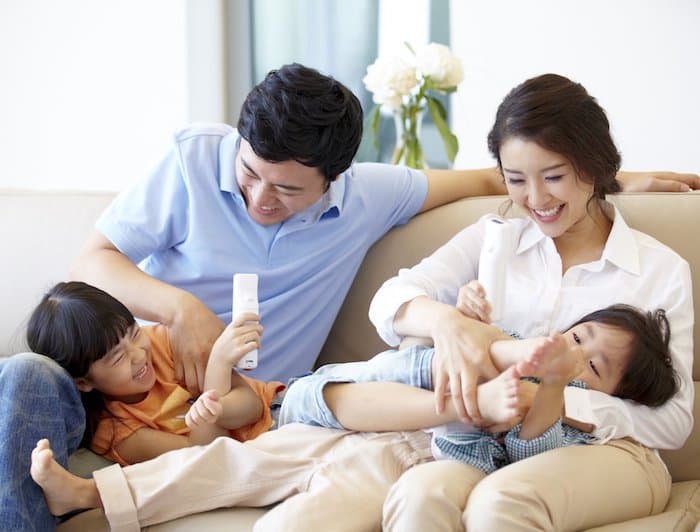 With the team dedicated to making the app as user-friendly as possible, processes like setting up is made easy for all. Pairing with your child device is done easily within the app, without requiring you to log on to another browser or download a different app. Navigation within the app is a breeze for even the non-tech savvy parents.
The latest Tittle update is now available in both Google Play Store and App Store.
Sign up now to enjoy the full features for 14 days!
Visit Tittle for Parents for more information.
Find Tuition/Enrichment Centres