Are You Stressed Out By Enrichment Spending? This Is Exactly What You Need To Do
Are You Stressed Out By Enrichment Spending? This Is Exactly What You Need To Do

If your child was discovered by a local enrichment coach, and you were advised to send your child abroad to be trained by high-calibre coaches, would you jump at the opportunity or feel burdened by the thought of additional expenses?
This question was posed on one of our discussion threads, and you too may have experienced a similar situation where an opportunity for development was presented to your child — but at a cost.
There are parents who have decided that enrichment is best limited to co-curricular activities (CCAs) in school, or budget-friendly activities at the local community clubs or ActiveSG sports centres. Others have much deeper pockets, where money can be spent without batting an eyelid.
However, for many middle-class families, enrichment can become a rabbit hole of challenging decisions, requiring plenty of consideration, and even certain financial sacrifice. Such families tend to keep a close eye on enrichment spending, and yet, they may still feel their budget is "bursting at the seams," as one family puts it.
One mother sent her daughter for art classes to prepare a portfolio for admission to the School of the Arts. Her daughter attended classes twice weekly, and she paid almost S$500 every five weeks for a new set of lessons. "Each time I made a payment, my heart would 'bleed' a bit," she quips. "But I wanted to let my daughter have a shot at something that I think she really loves."
Thankfully, there are workarounds: for instance, a KSP member reduced her personal spending and did away with plans for family travel, in order to indulge her two daughters' varied interests, ranging from hip-hop dance and music to drawing lessons and learning Korean. The cost of these classes, she said, totalled about S$2,000 a month.
The High Price of Enrichment
When kids are first trying out enrichment classes, it's usually in a group setting, with classes typically held once a week. At this point, you may be spending anything from below S$40 to S$60 per session — a sum that is still manageable for many middle-class families, assuming that they are not supporting a number of kids with multiple interests.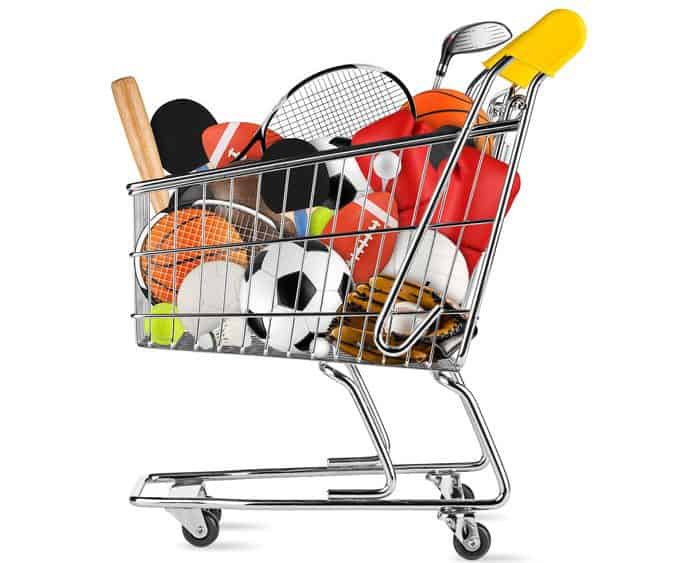 But depending on the activity, the start-up costs could already be significant. You may need to buy costumes, appropriate footwear, and relevant gear. For those keen on learning to play a musical instrument, you may have to consider purchasing the instrument quickly to allow your child to practise at home. Some parents are happy to acquire second-hand instruments, while others will spare no expense to support their child's talent. For instance, it was reported that a gifted local harpist was already playing on a S$45,000 concert harp by age seven; his parents had recognised their only son's musical inclinations when he began learning to play the harp at age five. (When their son was accepted into the prestigious US performing arts school Juilliard several years ago, they sold their car and withdrew their Central Provident Bank funds to pay for his education.)
For parents willing to go the distance to develop a child's interest, an early start is essential, and this would require that a child enrols in enrichment classes during the preschool years. Once a child attains some level of competency, he or she may be asked to attend classes more frequently, switch to a higher-level training group, or consider one-to-one coaching, which may cost between S$70 and S$100 per hour (and beyond). At this stage, your child may also be invited to join local and international competitions. For some, this is where the financial strain sets in.
"We know of parents spending S$1,000 to S$2,000 a month on gymnastics and badminton training respectively, so that their children can train five or more times a week" says a KSP member, whose two kids (age 9 and 14) are taking these classes currently. "If your family's monthly take-home income is in the five-figure range, this probably won't pose a problem, but if we're talking about a four-figure family income, this sum can be significant."
"Yet, one can't deny that the more you practise or train — with a good coach — the better you'll get. There's no getting around this if you want to excel," she adds. "Herein lies the stress, and perhaps guilt, for parents who may feel constrained by their finances, because who doesn't want to give their child the best opportunities?"
A Balance Between Passion And Practicality
How much should you invest in nurturing your child's talents or interests? If you talk to coaches or trainers, some of them may ask you, "What does your child want to achieve?"
One gymnastics coach even frames it this way: "What is your Olympics?" In other words: what is the highest goal your child would like to reach in this activity, and how much time does your child have to achieve this goal? A younger child has the luxury of time, whereas an older child pursuing a new interest has to get serious quickly, and train intensively, if there is a lofty goal in mind.
However, the reality is that not all children will be certain about the path that they would like to embark on. In which case, you will need to weigh every opportunity that arises, talk it over with your child, and decide together as a family whether it should be pursued.
If there is indeed a worthy opportunity on the horizon, you will have to ask yourself honestly if your family can afford it — is there something you can cut back on, do you have a source of additional income, or are you willing to dip into your savings? (If in doubt, the 50/30/20 rule of budgeting is always a useful guide.)
"Ultimately, it's about what we can comfortably afford. It's different for every family, and no parent should feel bad about it," says a father, who is a local secondary school teacher.
In fact, talk to different families and you'll find that while some can have it all, many actually do set priorities and make concessions.
"Some kids train intensively for sports, but they don't have tuition at all," says a KSP member. "And some parents have decided that they are not going to bother with school teams, direct school admissions, and so on. They just want their child to develop a new skill and feel good about it."
"We don't think much about national competitions or anything like that," says a mother of three primary schoolers, who spends about S$1,700 a month on her children's enrichment and tuition needs. "I'm happy to be giving them the opportunities that they already have. They need to know that Daddy's and Mummy's wallets will only take them so far, so in some sense, the rest is up to them."
Need more advice on enrichment spending? Find out how to save money on enrichment classes!
Find Tuition/Enrichment Centres