Student Volunteering: For Good Or For VIA Hours? A Local Teen Shares Her Story
Student Volunteering: For Good Or For VIA Hours? A Local Teen Shares Her Story
Singing and dancing in an old folk's home? Check. √
Approaching strangers for money? Check. √
Slicing vegetables and potatoes in the wee hours of the morning? Excellent job, check. √
Never going back to those places because, truth be told, you only did it for the hours and recognition? Check. √
Students are given loads of time to hop onto school buses and get an "all-rounded, holistic education" through community service in school-led projects. Known as the Values-In-Action (VIA) programme, this is essentially part of a graded school module which obligates students to volunteer 36 hours of their time. If students do not fulfil these hours, they get a "FAIR" on their conduct grade, which may affect their admission to junior colleges, polytechnics, or institutes of technical education.
I always wonder — do we students volunteer for good or for VIA hours?  If it is out of passion to serve the community, would going once be enough?
I asked my friends if they were passionate about volunteering. Here are some stereotypical answers:
"Ya. Sometimes when I see those people on the streets holding donation cans, I will donate lah."
"I try to be involved in the community, like I went to a children's home with my school and to a soup kitchen with my class."
To be fair, some students may actually be passionate about serving the community, but most times, this is the reality:
Students go on a VIA trip and are charged up: "Hey, volunteering is fun! Let's do it more often!''
Students go home and search for volunteering opportunities, do some volunteering during the holidays, feel fulfilled.
Students decide to volunteer on weekends during the school term as well.
Oh wait, they really want to sleep in on weekends! They'll go next week.
Weeks pass and the idea of going back lingers at the back of their heads.
Students don't end up going back.
Cycle repeats.
I urge my fellow students (or their parents) reading this article to volunteer more frequently — not just for the hours, but for the good of the community. I overcame my inertia and am now a regular volunteer at Krishna Kitchen.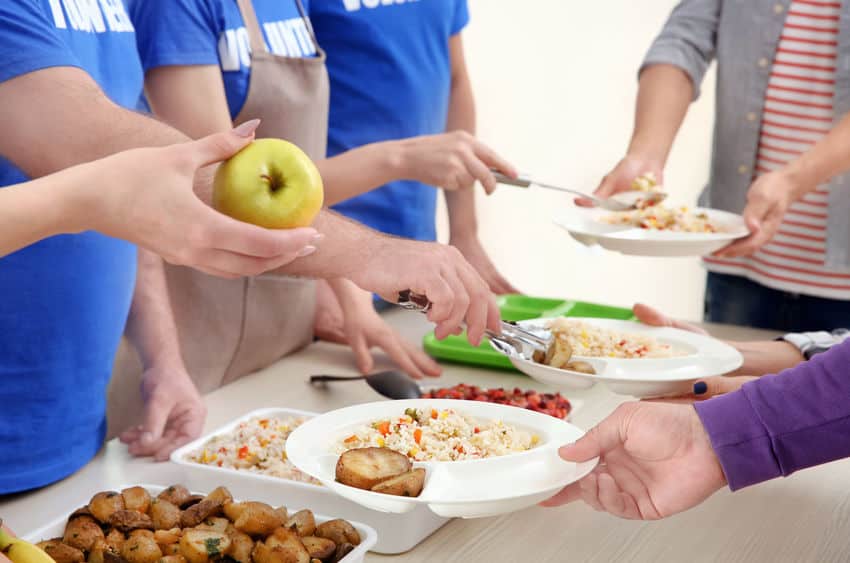 My Experience With Volunteering
I too was one of the many who hopped on a school bus, and came home fired up. Looking up different charity websites for volunteering opportunities was a painstaking process. The good news is I found two websites where one can find volunteering opportunities for people of all ages — Giving.sg and volunteer.sg.  They even have filters for various jobs, making your search experience hassle-free.
Notably, these websites also help some less popular charities broadcast their volunteering opportunities. The lesser-known charities require no less in manpower — so let's take a break from overcrowding the popular charities to help other causes, shall we?
From Giving.sg, I found a soup kitchen known as Krishna's Kitchen. Krishna's Kitchen serves vegetarian meals to close to 1,200 people daily, seven days a week. Despite serving so many, they have a small number of volunteers. Being a typical privileged Singaporean teen, I only know how to study and have zero knowledge of cooking. The owner/chef there would always go: "Ah see, never do housework. I see you like that I know already!" I would chuckle while watching the owner skilfully peel a potato in seconds. 
After months of volunteering at Krishna's Kitchen, I learnt basic 'survival skills' like peeling potatoes, slicing vegetables, sweeping the floor, scooping food, and so on. I would spend two hours slicing vegetables and two hours dishing out food.
Was it tiring? Definitely.
Was it fulfilling? Yea, duh.
Were there days when I felt too lazy to get myself to Little India and volunteer? Yes.
However, I realised one thing. The more I showed up, the easier it became to make it a habit. So here's a tip for my fellow teens who yearn to give back: To make it a habit, one has to drag oneself to volunteer, despite feeling lazy. The first time is easy, but coming back the second time is hard. And coming back the third time is even harder. Turn your passion for giving back into motivation, and keep in mind that at the end of the day, your help will bring some form of contentment to the less fortunate.
For newbies who want to find a place to volunteer, Krishna's Kitchen is a great place to start. Aside from getting toughened up, you get a glimpse into the chef's library of wisdom, with aphorisms like: "Eat for the stomach, not the tongue," and "Sit when eating or risk indigestion."  
Apart from helping at soup kitchens, there are endless volunteering jobs. You can also volunteer for flag days or at other fundraising events. If you really don't have the time, you can always make a donation. A verified and safe website for donations would be Give.asia, where fundraising campaigns are verified and endorsed.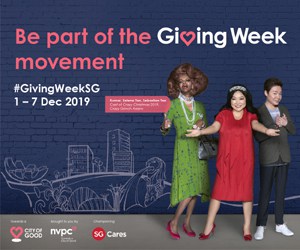 What better time to start than now? Giving Week SG is happening from 1–7 December 2019. Take this opportunity to make the smallest acts of kindness count, and hopefully, turn these acts into habits.  
Written by the 14-year-old teen of a KSP member. Here at KSP, we welcome contributions from parents, as well as children. If you would like to share your story with the community, please contact us at irene@covocal.com.
Find Tuition/Enrichment Centres