The Joy Of Learning: Look Beyond Grades To Set Goals
The Joy Of Learning: Look Beyond Grades To Set Goals
With fewer weighted assessments for many Singaporean students in this new school year, what other goals can these students work towards in their learning journey?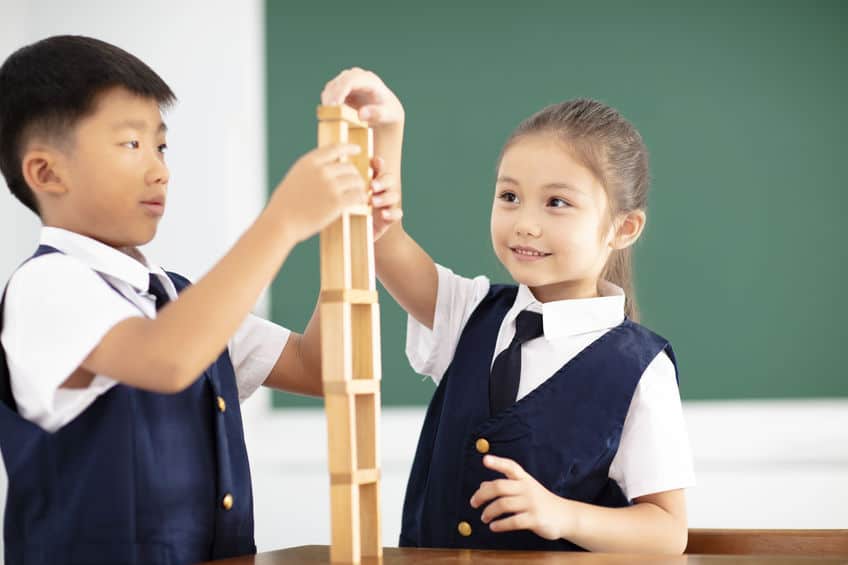 Slowly but surely, local schools will be tackling the challenge of bringing the "joy of learning" back to the classroom. The national dream is to groom students who are primarily motivated by passion and curiosity, rather than the sole prospect of attaining better test scores.
In a practical sense, this means that a student should be able to understand and appreciate a subject, and not merely be competent at sitting for an exam. "It's very different to say, 'I can play the piano' versus 'I really appreciate music,'" explains local educator Ng Pak Tee, an associate professor with the National Institute of Education.
As parents, how can we support the schools' efforts, and set some tangible development goals for our children to work towards? Read on to find out!
Set Academic Goals
Of course, your child shouldn't throw all academic goals out the window. It is still useful to track test and exam scores, and to aim for small improvements in specific areas. Some educators recommend that students should stick to setting modest academic goals—such as a 10% increase in test scores—rather than lofty ones.
Tip: Use a goal-setting model such as SMART—specific, measurable, achievable, relevant, and time-bound goals—for academic as well as non-academic purposes, to provide a clear path towards tangible results. (Read about "sure-win" goal setting methods. >>)
Extend Learning Opportunities
How can students apply what they've learned in school to real-life situations? One way that you can facilitate what educators describe as the "transfer of learning" in home interactions is to ask your children what they've learned in school each day.
To test their understanding, always get children to explain concepts in their own words, and to give examples where possible. You can then discuss how these concepts might have useful applications in daily life—for instance, you can talk about how probability applies to gambling, or how it is used by insurance companies to calculate the risk profile of their clients.
Tip: As a goal, for each school term, you could aim to complete a mini-project with your children to expand upon a concept that has been taught in school. Examples include designing a product to solve a problem, or creating a presentation to address issues that have not been discussed in school. You could also look for relevant material to support your children's learning and stimulate discussions, such as videos containing alternative viewpoints. To further motivate and challenge your child, encourage him or her to participate in a competition. (Read about competitions that students can join. >>)
Build 21st Century Competencies At Home
Singapore's Ministry of Education has outlined several "21st century skills" that it would like its students to be equipped with. Broadly, these consist of cultural awareness, critical and creative thinking, and communication skills.
Some parents are working actively to help their children hone these skills at home, without the aid of expensive enrichment schools. For instance, some parents encourage cultural awareness by building a diverse network of friends, or by seeking out local experiences during their family travels. (Find out how to help your child become a global citizen. >>)
A mother-of-three has committed to playing games, reading books, and listening to audiobooks together with her children on a daily basis, and turning these shared experiences into learning opportunities for her children. (Read her guide to raising better thinkers at home. >>)
As for communication skills, you can organise family debates at home, or give your children the chance to make short speeches at family events.
Tip: As a start, you and your child could discuss three to five ways of incorporating a "21st century skill" into your family routine in the new year, and commit to making it happen.
Learn A New Skill, Or Take A Hobby To The Next Level
If your child is learning a skill but running the risk of stagnation, talk to your child to find out if he or she still wants to continue pursuing this hobby, or if it is time to try something new.
Tip: If your child wants to do more, check with your child's enrichment instructor about his or her aptitude for the activity, and ask about opportunities for advancement. Typically, this would involve taking an exam, participating in a performance or showcase, or joining a competition. All of these provide a new goal to work towards, while offering tremendous opportunities for growth and exposure.
Prioritise Empathy
Focusing on self-development is important, but caring about others is crucial for the good of the community at large. As the new year begins, reflect on your family's schedule and decide if you and your child can set the goal of making a regular commitment to volunteer work.
Tip: One US study has shown that youths aged 13 to 22 are more likely to volunteer regularly if their friends are also doing so. The study also found that boys were more likely to sign up for physical activities such as helping younger children with sports, while girls were more likely to help vulnerable individuals such as the homeless, as well as work with arts groups. Take note of these findings when shortlisting suitable activities for your child.