The Secret To Perfect (And Meaningful) Holidays For Kids
The Secret To Perfect (And Meaningful) Holidays For Kids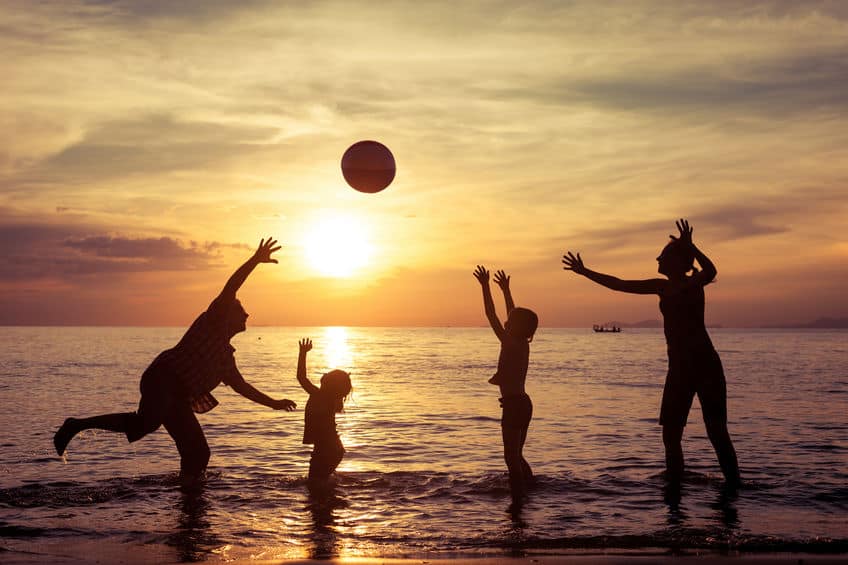 There are many good reasons to take kids on a holiday.
Some believe that travelling develops kids' abilities to explore and play, which in adulthood, translates to the ability to play with ideas. Others may feel that childhood travel helps kids to become better global citizens.
For most parents, holidays are simply a treat for the entire family, and a time for relaxation and bonding.
What do parents consider when selecting a destination and putting together travel itineraries for the family? We asked some local parents about how they turn travelling into meaningful experiences for their children.
The "Back To Nature" Adventure
Does nature play make for the perfect holiday?
A mother of three says she saw in "just three days" some of the benefits of being in nature, such as "improved attention, reduced anger and stress levels, and increased family interaction."
Her family was at The Sticks, a rustic resort located about an hour away from Kuala Lumpur, Malaysia. They were instructed by the resort's owners to be cautious about water play in the river, restricting play to the safer upstream area, and observing for changes in the water — murky waters indicated a surge in the waters from up in the mountains.
As they were travelling with other family members, she learnt to let go, while watching over her children from a safe distance.
"What I witnessed on those river jaunts were heartwarming. The children collaborated by pointing out the parts of the river that were easiest to navigate," she says. "The older ones helped to guide the younger kids up and down the slippery boulders. When they started using rubber tires as floats, they also figured out how to avoid letting their tires drift away in the current."
Other parents include nature tours as part of their itineraries.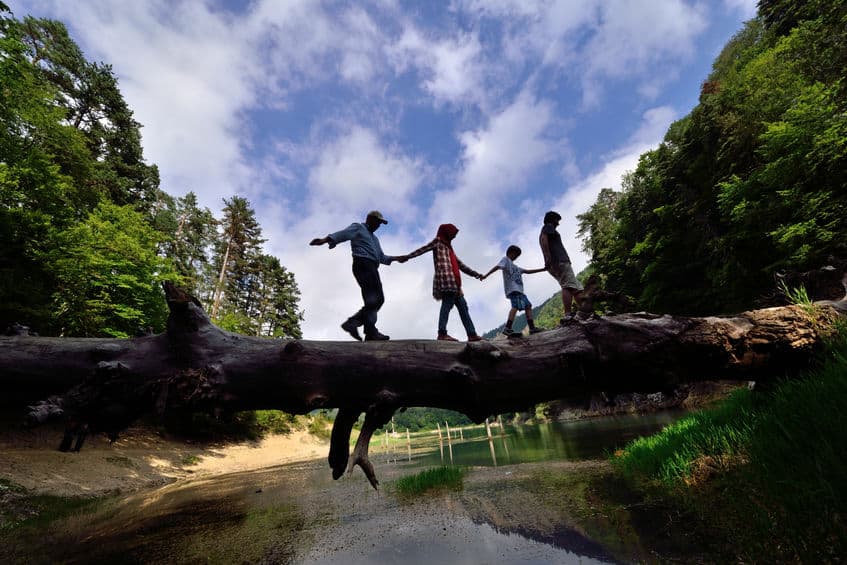 "For my kids, a fulfilling trip is a fun trip. And a fun trip means good food and fun things to do. Fun things are hands-on activities like interacting with nature or science exhibits," says a mother of two boys, who is a seasoned traveller.
Her recommendations include Sea Forager Tours (San Francisco, US) and the Aboriginal Food Cave tour by Koomal Dreaming (Margaret River, Western Australia).
Rubbing Shoulders With Locals
"Local experience is an essential part of travel for me, and it's what I want most for my kids," says a mother of two.
To observe life through the eyes of locals, her family looks for home rentals away from the city centre, but within easy reach of public transport. For instance, during a recent trip to Bangkok, Thailand, they enjoyed a comfortable stay in an off-city-centre shophouse for seven nights, which cost under $500 via Airbnb.
"We were in a lively suburban neighbourhood called Talat Phlu, which is famous among locals for its street food. In the area, there were pop-up street markets, street stalls, convenience shops, and even a mall," recounts the mother.
"We relied on Google Translate to communicate with the locals, and it was good for the kids to witness how technology can be used to bridge gaps," she adds. "The neighbourhood also has a railway station that is still in operation, and the kids got to see a train running through a busy area with pedestrian traffic — and how people stand clear without the need for signs or barricades — which is different from how things are run back home."
Other ways to get a taste of local life include joining walking tours conducted by students or local volunteers. Many of these tours are offered for free, with the option to tip as you wish.
To live as the locals do, you can also opt to take public transport instead of taxis or hired cars. Learning how to navigate the different modes of transport in a new city can be fun and enlightening for kids.
If you are staying in a hotel, check with your hotel about local experiences. Some hotel operators have begun offering local experience tours, a sure sign that more travellers worldwide are seeking out authentic and meaningful cultural experiences.
Comfort Zones Are Healthy
Do the best family adventures revolve around new and exciting destinations? Not necessarily.
"Between the ages of five and 10, [children] can become very attached to one place, where they can be sure of what they will like and what they won't," says British psychologist Oliver James. "Sitting on the same donkey, eating the same ice cream at the same café… These familiar places and activities are the ones that forge their happiest memories."
"There is so much change in children's lives today," he adds. "We move schools and houses, we experience countless new things. A familiar, recurring holiday spot can sometimes be the only anchored thing in a child's life — a safe and predictable place in a shifting universe."
For one family of five, this well-loved, familiar activity is camping in Singapore, either at Pasir Ris Park or East Coast Park.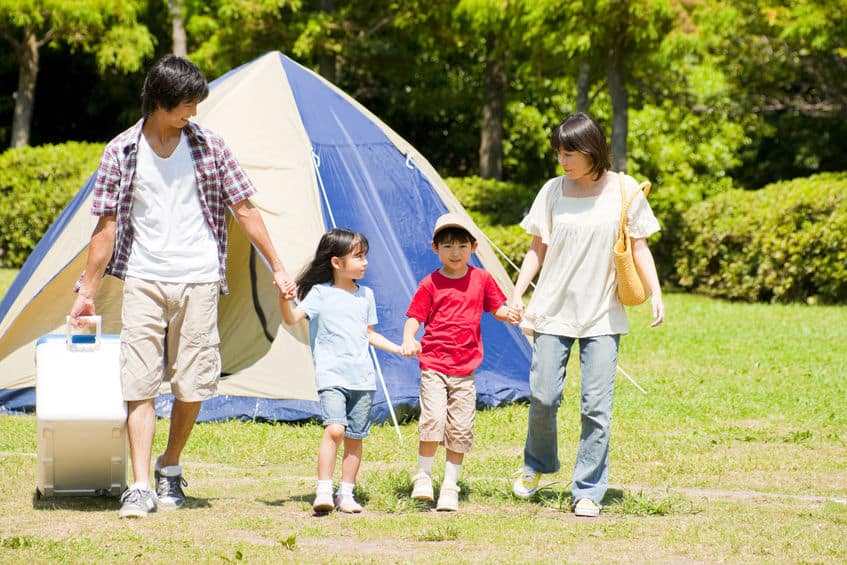 "We have lost count of the number of times we have gone camping. But despite the many times we have been camping, my three kids still enjoy it and look forward to it," says the mother. "And they are disappointed if we don't go camping for some reason."
She adds that time flies by quickly during these camping trips, as there is much to do.
"The kids are either playing with sand on the beach, or running around the field playing football or Frisbee, or flying a kite. I bring chess and card games along as well, so sometimes we lay out a mat in the shade and the kids can play some games," she says. "Some of the adults are usually preparing the next meal, whilst the rest of the adults are playing with the kids or keeping an eye on them."
For her family, the best gift of camping is the reminder that "nature has a lot to offer, if only we'd pay attention to it."
Looking for holiday travel tips by the KSP community? Some members have recently shared their hidden gems and recommended itineraries here.