Three Marie Kondo Tips To Spark Learning Joy
Three Marie Kondo Tips To Spark Learning Joy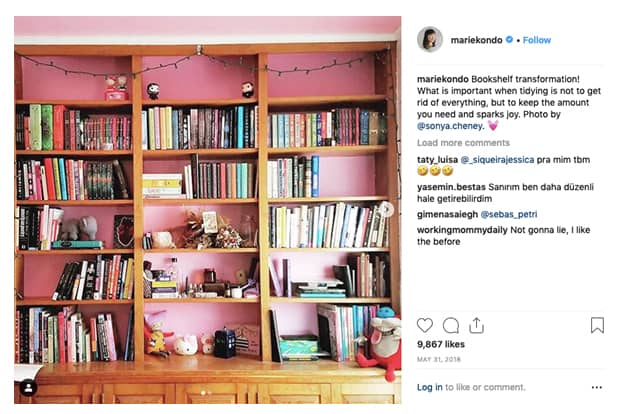 Wish you could declutter every aspect of your life, just like clean-up expert Marie Kondo? Whether you regard her as a lifestyle guru or simply an astute businesswoman, it's hard to resist the notion that a tidy home could pave the way for a tidier life going forward.
But when it comes to organising your child's study area, are the KonMari principles still relevant? We think they are! Read on for some ideas about transforming your child's learning experience through the act of tidying up.
What sort of learning experience do you want for your child, now and in the future?
Most parents, we believe, welcome the local education ministry's move to bring the "joy of learning" back into the classroom. We want our children to be driven by passion and curiosity, and not test scores. As you organise your child's study area, this would be the ultimate goal to bear in mind.
Perhaps, for instance, your child has a barely touched English assessment book dedicated to "Synthesis and Transformation," which is about joining two sentences together without changing their meanings. Ask yourself, how important is this skill in the grand scheme of life? How much time would you want your child to devote to developing this skill? Is there a more efficient way to practise this skill, such as through oral practice?
Such questions will not only help you to sort through what you own and decide what to keep, but they'll also help you to consider your future purchases more carefully.
How can you tell if books or learning materials are "sparking joy?"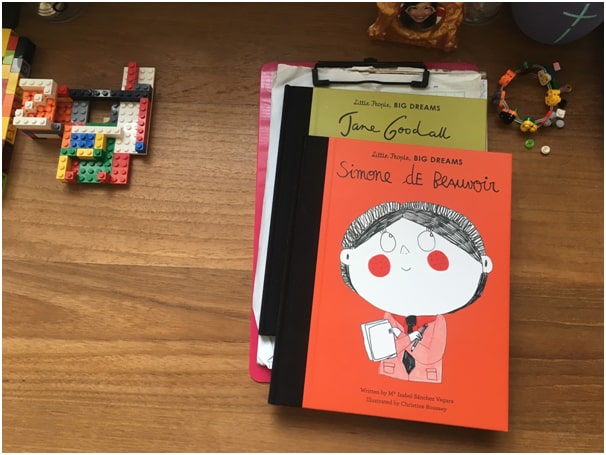 There will be learning materials that you are obligated to keep, such as your child's textbooks for the year. But for everything else, take an intentional approach.
As you go through your child's books, notes, and study materials, ask yourself:
How often has my child used this?
Is my child likely to pick this up in the future?
Is this interesting to read?
Am I learning anything from it?
Am I retaining the information?
Does it make me curious to find out more?
If it's information that your child needs to know (for school purposes), is it possible to find it in a more palatable form elsewhere — as an online resource or in a book with attractive explanatory graphics? Could an app be more effective in helping your child to improve? An example would be an interactive vocabulary app with built-in features to aid learning and retention, versus piles of vocabulary workbooks.
In assessing your child's bookshelves, take a cue from the homeschooling community's love of "living books," a term coined by classical English educator Charlotte Mason:
"Living books are usually written by one person who has a passion for the subject and writes in [a] conversational or narrative style. The books pull you into the subject and involve your emotions, so it's easy to remember the events and facts. Living books make the subject 'come alive.' They can be contrasted to dry writing, like what is found in most encyclopedias or textbooks, which basically lists informational facts in summary form."
These are books that would "spark joy" in anyone, regardless of age, and these are the books you should aim to keep in your collection.
Are you aware of everything that you own?
If you've been following "Tidying Up With Marie Kondo" on Netflix, or if you've read her books, you'll know that it's important to be aware of exactly what and how much you own.
Do you have children's books and learning aids stashed away in cupboards? Are you keeping materials in storage for younger children, who may turn out to have different interests and learning needs? Are your learning materials and stationery supplies stored in a manner that enables you to see at a glance what they are?
Bringing all of these items out and putting them in a pile may give you a much-needed perspective — many are surprised by how much they have. Keep only what you need and love. And what of the items that are no longer useful for you and your children? Donate them to the Book Exchange shelves at the following libraries:
Ang Mo Kio Public Library
Bedok Public Library
Bishan Public Library
Central Public Library
Geylang East Public Library
Jurong Regional Library
Jurong West Public Library
Marine Parade Public Library
Queenstown Public Library
Toa Payoh Public Library
Woodlands Regional Library
Alternatively, look for a charity that can put your unwanted items to good use.
Find Tuition/Enrichment Centres