Your Daughter's Confidence Is About To Dip: Here's How To Prevent It
Your Daughter's Confidence Is About To Dip: Here's How To Prevent It
It's 2019, and it's still not an equal world out there for women.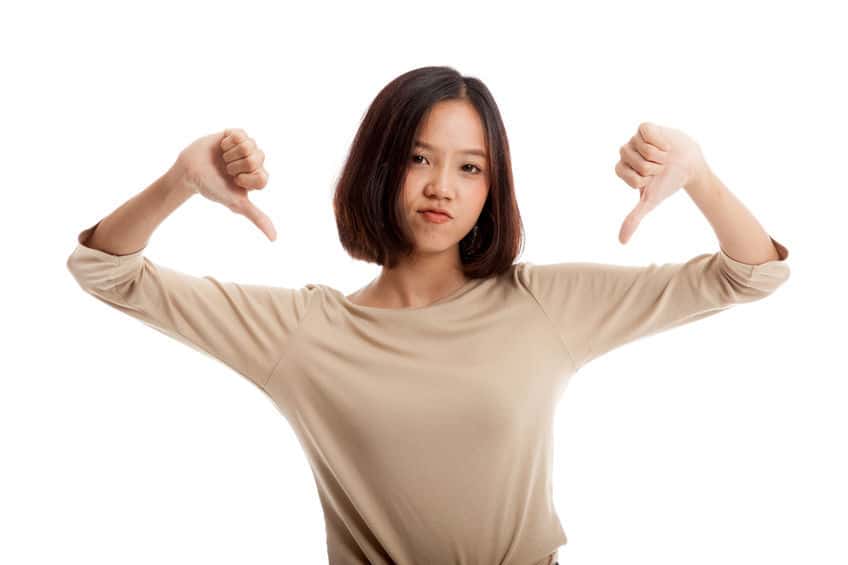 In Singapore, the median monthly income for men in 2016 was said to be 18 percent higher than for women—this wage gap has held steady since 2006. A separate study released in 2017 found that on average, local female company directors made 40 percent less than their male counterparts.
In addition, a woman's physical appearance often affects how she is perceived at work. More attention to grooming positively correlates with increased income, yet a "too glamorous" look may damage one's professional credibility.
Whether or not a woman is employed, there is a higher expectation of women to shoulder administrative and relationship-management duties, as well as household labour.
The global "Me Too" movement has raised awareness about sexual harassment and assault at the workplace and beyond. However, victim-blaming remains widespread, with women in particular coming under scrutiny for provocative dressing or behaviour, or for not reporting sexual crimes when they happen.
Given the state of the world that we live in, what's your growing daughter's best resource for weathering the storms in life? A healthy supply of confidence.
The Confidence Gap In Girls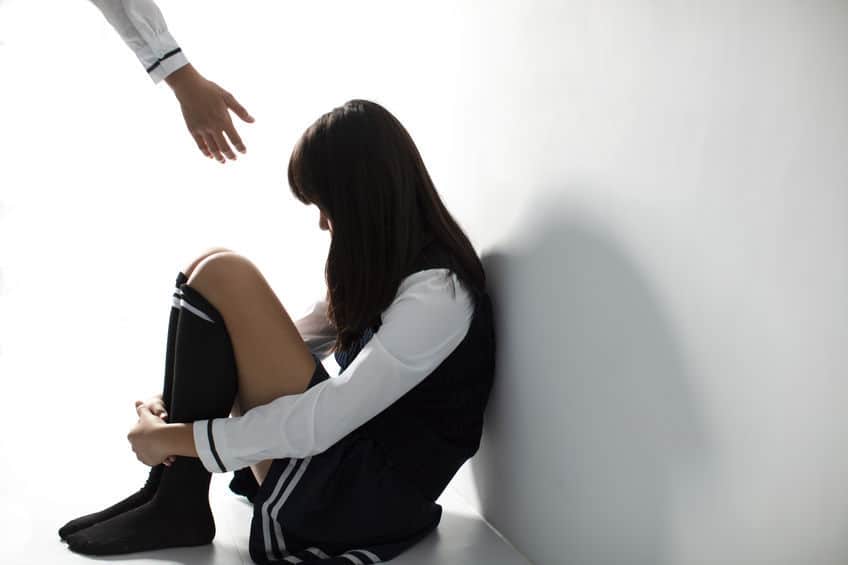 According to recent research, girls experience a period of emotional turbulence from age eight to 14. One US study surveyed over 1,300 girls aged eight to 18, where they were asked to rate their confidence on a scale of one to 10. Results showed that from the age of eight to 14, the girls' confidence fell by about 30 percent—from an 8.5 rating to a 6.
This shift in confidence affects how girls see themselves and the world at large. For instance, teen or tween girls may believe that they fall short on intelligence and attractiveness, whereas those around them are "smart and pretty." They may also cast doubt on their own talents, and they may feel that no one appreciates or likes them for who they really are.
As a result, girls who are struggling with confidence may become more anxious to please, and less willing to leave their comfort zones for fear of failure. This impedes their ability to learn and grow, even as they reach adulthood. It also makes them vulnerable to peer pressure and exploitative or abusive relationships.
What's more, today's young girls deal with their confidence issues under the glare of the social media spotlight, where anything and everything that happens in daily life can be broadcast for the public to praise or condemn at an instant.
This is why it is important for parents to stay vigilant. As a parent, you can play a pivotal role in helping your daughter to build confidence during her tween and teen years.
8 Ways To Raise Confident Girls
A useful resource that some parents in Singapore refer to is "A Mighty Girl." Follow their Facebook page for advice on raising girls, as well as daily updates about remarkable women who have pushed boundaries or pursued their dreams to change the world. Share these stories with your daughters, as these are wonderful role models for your tween and teen girls to look up to.
Here's what else parents can do: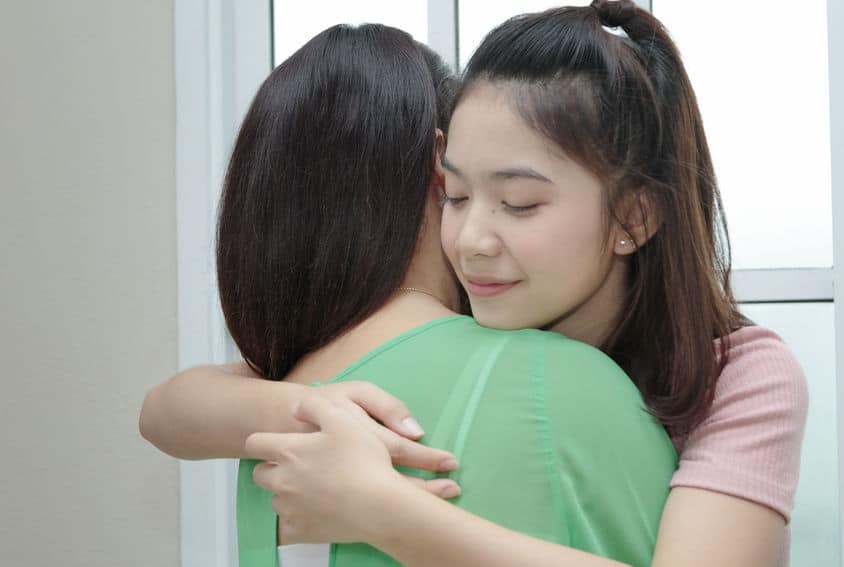 Stay close to your daughters. "Parents often ask me how to get along with their suddenly volatile preteen daughter," says child psychologist Laura Markham. Above all, she recommends ensuring that your tween (or teen) daughter is getting ample sleep every night. "A big contributor to the infamous moodiness of tweens and teens is that they don't get enough sleep," she says. "Research shows they need a minimum of nine hours." Her other tips for parents: be generous with hugs (growing girls still need physical affection), and don't take any perceived disrespect too personally (seek first to understand).
Praise girls for effort, not ability. Social psychologist and motivational expert Heidi Grant Halvorson says that girls are often praised for being "good" and "smart," whereas boys are given "more feedback that emphasises effort." This can lead girls to feel that their abilities are innate and immutable; consequently, they may fear failure and shy away from taking risks and facing challenges.
Encourage sports participation. A 2015 report found that 94 percent of women holding high-ranking executive jobs in the US had played competitive sports. In fact, half of them had played competitive sports while in university. The advantage of sports participation is clear: girls are constantly challenged to break out of their comfort zones, and they develop resilience when dealing with failure and defeat.
Help girls to build a positive self-image. Eating disorders are on the rise in Singapore, and figures cited by AWARE Singapore, which advocates for women, indicate that many teen girls would like to change the way they look. Parents can set a good example by being confident about their own looks, while refraining from discussing others' appearances or weight issues. If your daughter should compare herself unfavourably with celebrities or social media stars, share insights with them on the efforts that go behind that "perfect" photo, such as make-up and digital manipulation. Teach your daughter the importance of looking past appearances, and building up her character instead.
Break the cycle of negative thinking. Often, tween and teen girls may read into situations too quickly and draw conclusions that have little basis in reality. For instance, girls may assume that they are "stupid" because of a poor grade, or they may suspect that a friend is not responding to a text out of anger or hatred. If your daughter is trapped in a downward spiral of negative thinking, help her to relax with a pleasant distraction, such as a walk in the park. When she is calmer, help her to think of alternative scenarios or conclusions that may be just as valid.
Teach girls to manage challenging situations. Parents can apply the BEAR strategy if they sense that their daughter is upset:
Be patient. Wait for her to be ready to speak, and listen as she talks.
Empathise with her.
Ask questions for clarity.
Reflect on what she shares, and summarise her thoughts for her.
Use a framework for evaluating life's problems. Whenever your daughter is troubled by a situation that requires a decision, hear her out (see the BEAR strategy above). When she is ready, help her to step back and assess the situation. You can use the SODAS framework to discuss her next steps:
What is the Situation?
What are the Options?
What are the Disadvantages and Advantages of each option?
What is the best Solution?
Educate girls about positive relationships. Friendships will be a big part of your daughter's life. Draw from your own experience to teach your daughter about positive friendships (or read our guide here). In a healthy friendship, there should be a sense of lightness and fun, and your daughter should feel encouraged and valued. Discuss with your daughter how she can be a good friend as well, especially when a friend is feeling down. If she is at a loss about how to support a friend, suggest the CHEER strategy to her:
Calm your friend down.
Hear your friend out.
Empathise with your friend.
Encourage your friend to seek help.
Refer your friend to a trusted adult.
Note: Some of the parenting strategies listed above were adapted from the Ministry of Education's guide to raising confident children.
Find Tuition/Enrichment Centres