2014 PSLE Headstart Course by Beautyful Minds Education Centre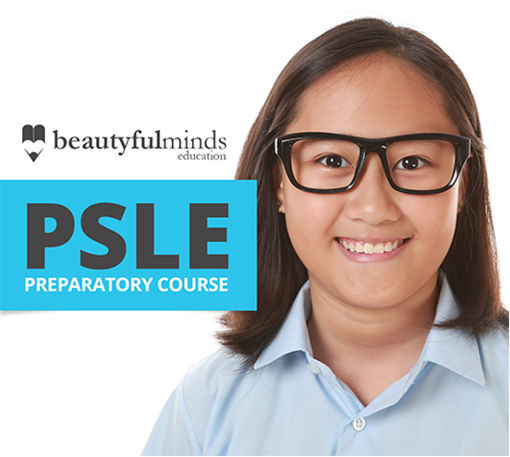 This year's PSLE Headstart Course by Beautyful Minds Education centre is starting on 1st November, and will last till December.
Beautyful Minds has seen many batches of PSLE students pass through its doors. Every year, P6 students struggle to complete the syllabus within the first half of the year in order to begin revision for the PSLE early, resulting in ineffective learning.
The PSLE Head Start Course aims to provide an overview of the new topics to be covered next year. With this head start, students will feel less stressed out as they would have learnt the topics in advance, and can understand and absorb much faster. We will also be teaching students how to identify keywords in questions and match them with the correct answering techniques. On top of that, there will be revision for content that was covered in Primary 3 and 4.
This course is crucial for those who wish to be better prepared for the PSLE. There are a total of 8 lessons, at $416. Due to overwhelming response, seats are limited. Students who are interested are advised to sign up early to secure their seats.
Lesson schedule for Parkway Parade
Lesson schedule for Ang Mo Kio
Lesson schedule for West Coast Plaza

For any queries and for registration, please feel free to call us at 6344 4908, or email us at ask@beautyfulminds.com.sg.
Find Tuition/Enrichment Centres