22 Stories: Immersive theatrical experience from ANDSOFORTH Jr.
to
22 Stories is a brand new immersive theatrical experience from ANDSOFORTH Jr., the masterminds behind hit shows such as Tales of Grimmsneyland and Wonderland. This time around, audiences are in for a big treat as they enter a sprawling, 20,000 square foot play area and explore 22 unique, Instagram-worthy experiential rooms. Get ready as your favourite childhood stories come to life through meetings with familiar characters and interactive art installations across four colourful, unique lands.
WONDERLAND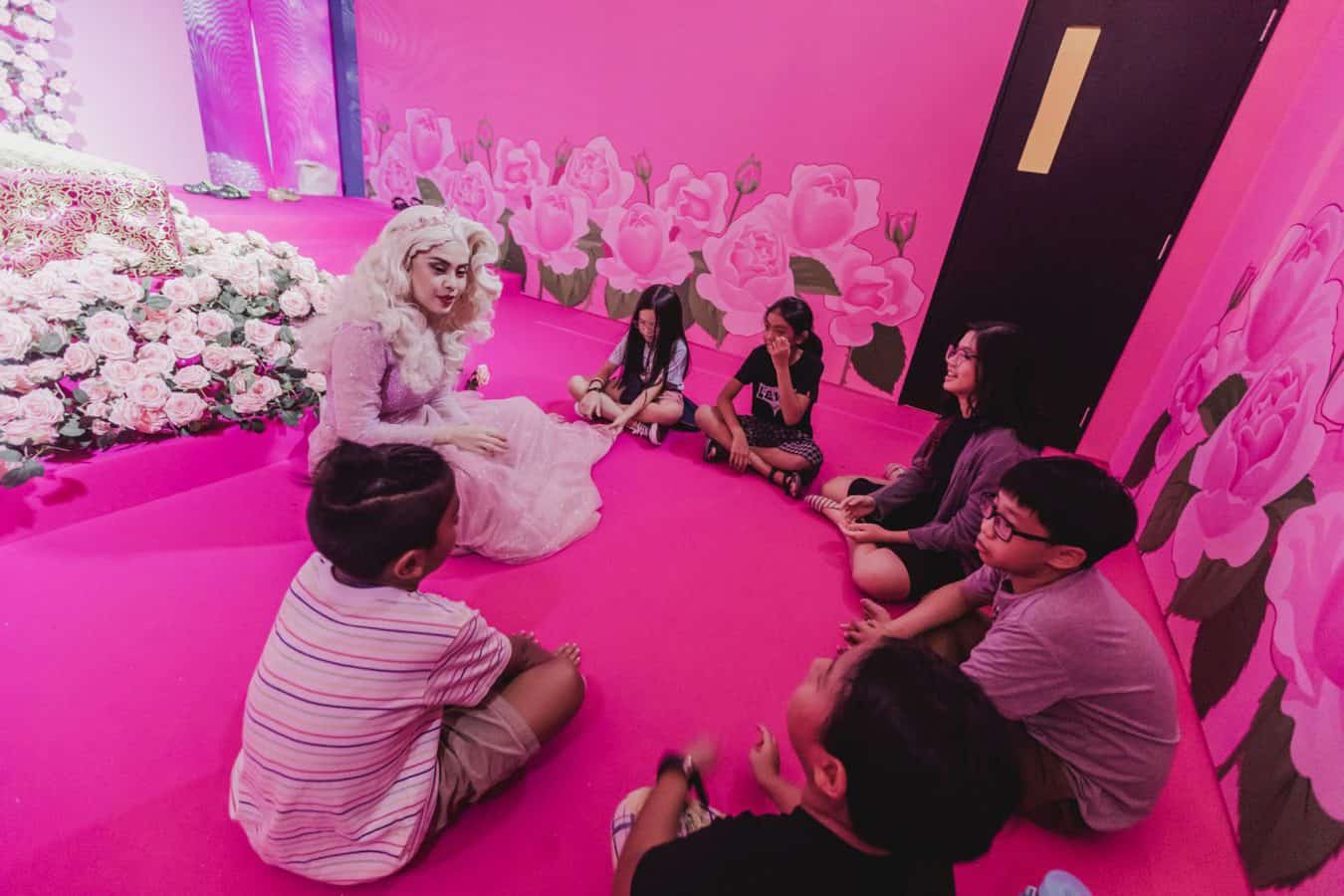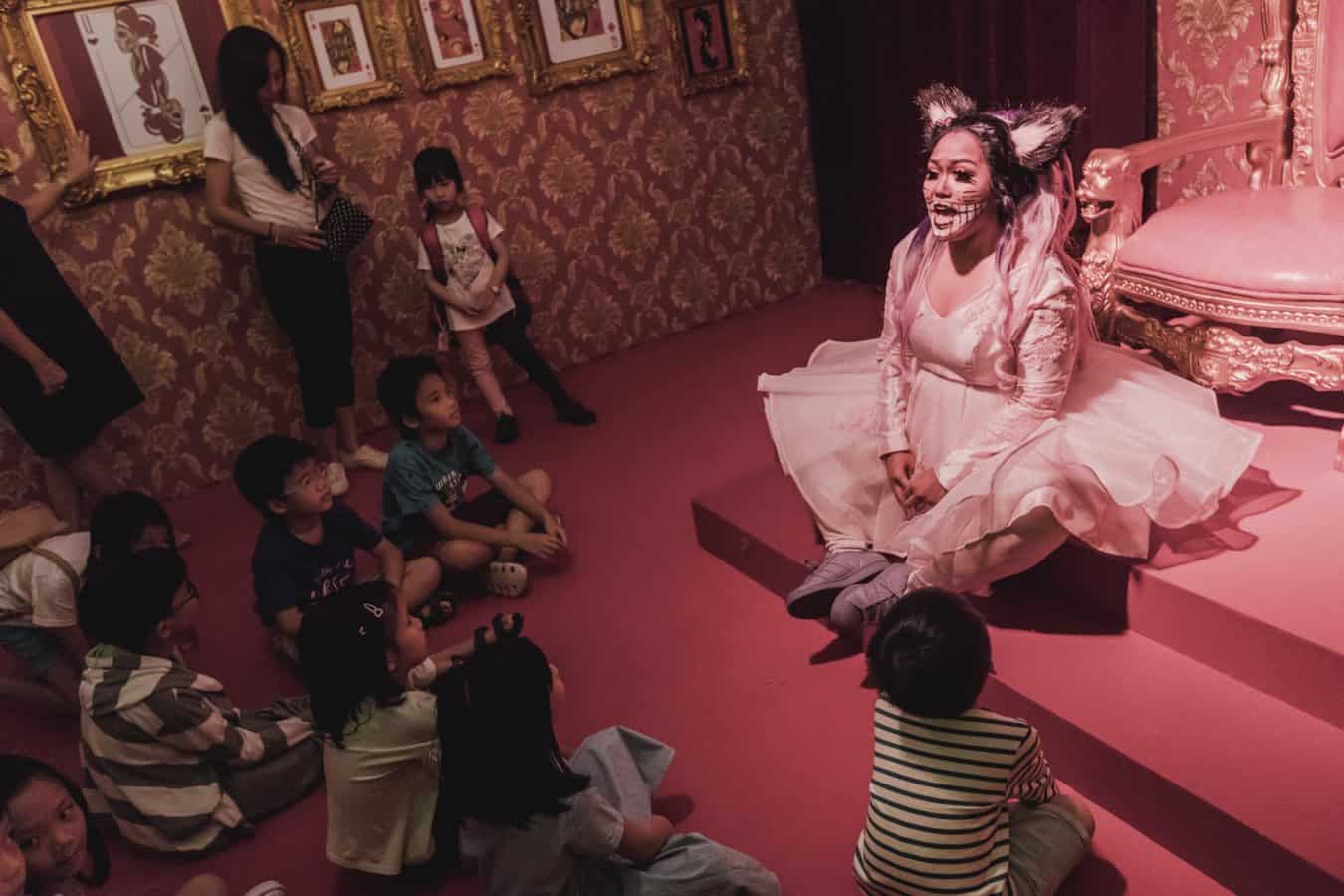 Follow young, adventurous Alice and squeeze on down the rabbit hole to discover the underground realm of the Lewis Carroll-inspired Wonderland. Things can and will only get curiouser and curiouser with every room you find yourself in
LAND OF NIGHTS
Gather your courage and steel your heart for a whole new world with this realm inspired by the Arabic classic, One Thousand and One Nights. Aimed at brave souls only, start your desert trek by meeting the legendary Ali Baba, best known for his catchphrase 'Open Sesame'.
STORYLAND
Poor Mama Swan seems to have gotten separated from one of her children, and it's up to you to help her find him! To do this, you'll have to venture into the nursery story-inspired Storyland, where familiar childhood rhymes and tales come alive.
GRIMMSNEYLAND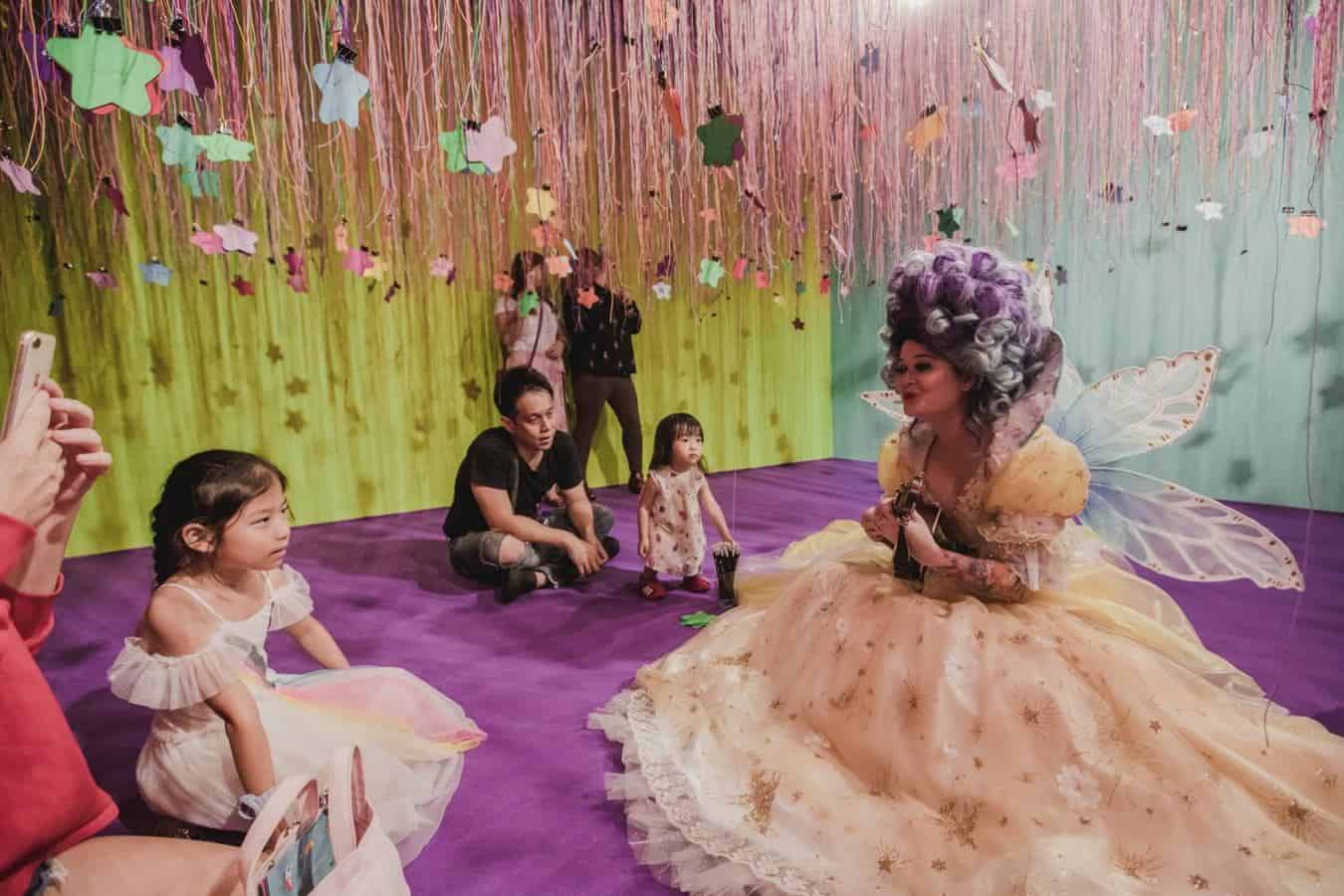 Ever wanted to meet some real royalty? Grimmsneyland is a place where princesses and fairy godmothers take charge, and you'll be befriending some of your favourite monarchs to be in this world of twisted fairy tales.
Date: 1 May – 30 June 2019
Time: 10am – 2pm, 5.30pm – 9.30pm
Venue: 200 Pandan Gardens (S)609336
Tickets price: $38 (single tickets), $140 (family of 4)
Exclusive offer to KiasuParents members:
Use Promo Code 22KSP10 to enjoy 10% off single tickets.

PeopleUp @ Pandan
200 Pandan Gardens, Singapore 609336
Find Tuition/Enrichment Centres