A Merry Market: Christmas Edition
to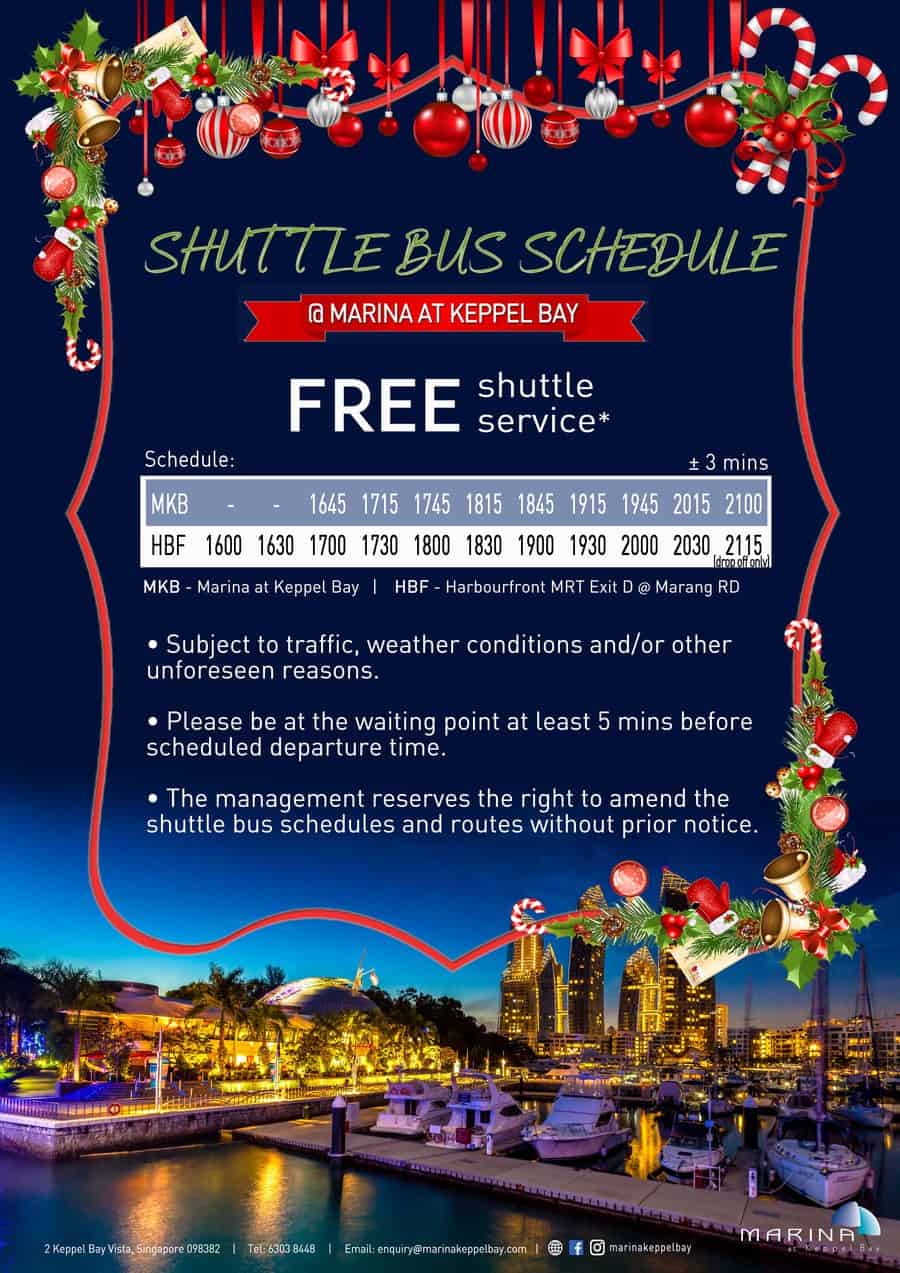 Hop on a free shuttle bus for a merry Christmas market at Marina at Keppel Bay (Waterfront Promenade) on 6 and 7 December (4pm – 9pm)!
Meet and greet Santarina as she will be stopping by our Marina to give you a little gift. Grab your free Christmas thematic bubble tea as you stroll along the Christmas market.
Dine in during this period to enjoy dining discounts. There are dining vouchers to be won too!
Free entry. See details here.
Image: Marina at Keppel Bay
Marina at Keppel Bay
2 Keppel Bay Vista, Singapore 098382