AI for Kids (Illustrated) Character Design Competition
to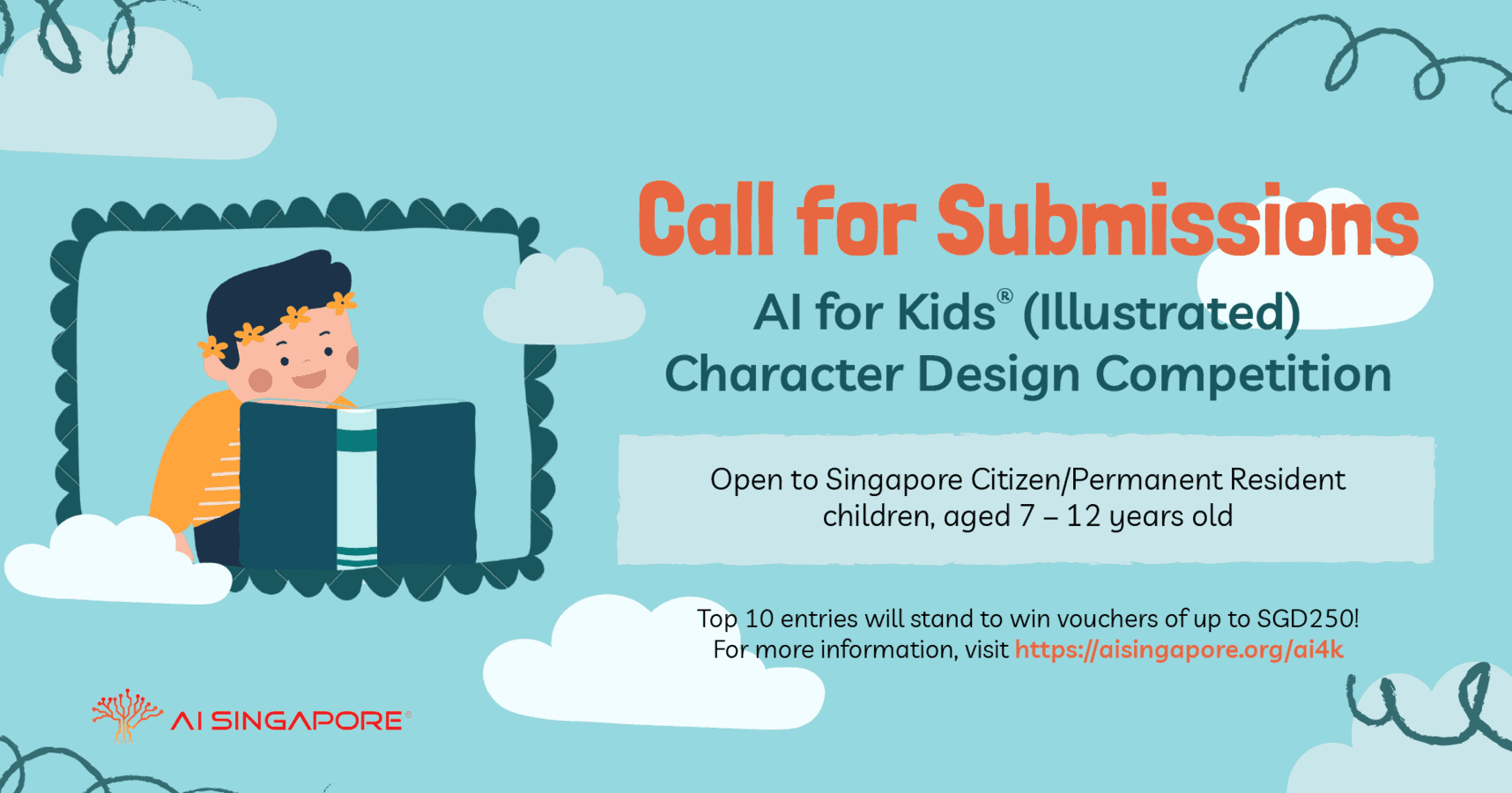 AISG invites all school going children, aged 7 – 12 years old,  to participate in our e-book character design competition. Submissions from this competition may be used for creating characters in the e-book.
It is Daisy's first day of school and she needs to find her classroom, fast! She meets 5 friends along the way. Each friend has an AI ability that helps her get to her classroom.
Daisy(Main character): 
A small robot which is always excited
Friend 1: Special mouth that translates languages
Friend 2: Big eyes that can recognise objects
Friend 3: Big ears that can hear sounds from afar
Friend 4: A vehicle that moves really fast
Friend 5: Special hands which can feel its surroundings
Top 10 entries will be awarded up to SGD250 prizes. Deadline for submission is 30 April 2021.
Find Tuition/Enrichment Centres