ArtScience Museum-(FUTURE WORLD) Creative Aquarium
to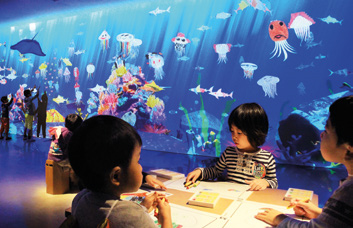 Celebrate the diversity of life and create your own digital sea creature. Join us as we discover what makes a healthy ecosystem and have fun putting together your own environments.
Saturdays 4, 11, 18 & 25 Jun
3.30pm – 4.30pm
Venue: Rainbow Room
Complimentary to ticket-holders of the exhibition. Up to 20 participants on a first-come, first-served basis. Register 15 minutes before workshop begins.
Read more:
http://www.kiasuparents.com/kiasu/content/artscience-museum-transforms-animated-menagerie-june
Don't miss it!