Beautyful Minds – PSLE Preparatory Course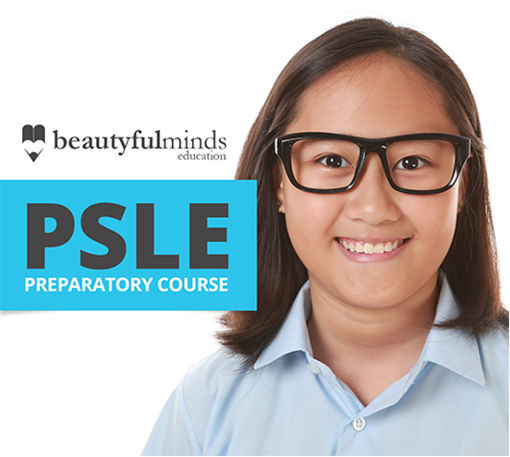 The Course of Your Child's Life
PSLE is the first big hurdle of your child's academic life. If you are worried about how your child is going to cope with the big exam next year – fret not.
Sign up for our PSLE Preparatory Course.
This course will cover topics for Primary 6 in advance, making it easier for the students when they start the actual school year.
The PSLE results determine the next 4 secondary school years and how they shape up the course of your child's life. Don't take your chances – Prepare for PSLE now.

Nov – Dec 2013 weekly, $208 per month per subject.
Math Thursday 5pm-7pm
Science Saturday 12.30pm-2.30pm
English Sunday 10am-12pm
Chinese Saturday 4pm-6pm
Location: Beautyful Minds @ Parkway Parade #09-03

Call us at 6344 4908 for the lesson sequence.
and
Find Tuition/Enrichment Centres