Beautyful Minds – Secondary 1 Bridging Course
to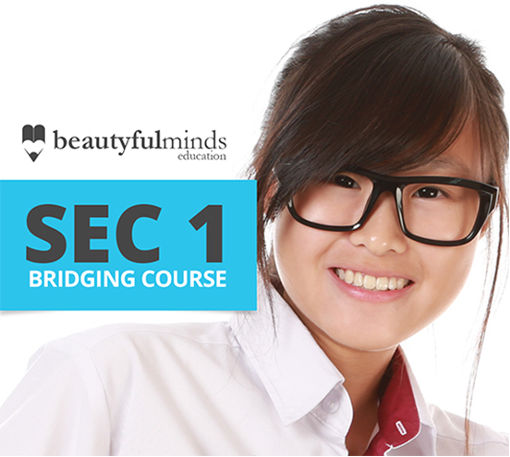 A Smooth Transition to Secondary 1
A well-deserved break but…
The P6 students have spent the last 6 years preparing for PSLE and yes they definitely deserve a break. However, a 3-month holiday is a long time for celebration. Especially when the road ahead is tougher and the long break causes students to lose momentum.

We bridge the difficulties
We prepare Primary 6 students for the next phase of academic competition by conducting Secondary 1 classes in advance. With 8 subjects instead of 4, it will be difficult to cope initially. These lessons help students bridge the gap by giving them a clear overview. With clarity, students will gain more confidence for a better start of the Secondary journey ahead.
We prepare the students, not stress them up
The lessons will not be intensive and there will be no homework.
They are planned such that it will be a good use of time during this period away from school: not too tough that students feel like they did not have a break but just enough for them to not lose the momentum.
Science, $358.50 (6 lessons)
Saturday 14th Dec, 21st Dec, 28th Dec
1.00pm – 3.00pm
Sunday 15th Dec, 22nd Dec, 29th Dec
10.00am – 12.00pm
Location: Beautyful Minds @ Parkway Parade #09-03
Call us at 6344 4908 for the lesson sequence.
For other courses, please visit
Beautyful Minds – PSLE Preparatory Course
and
Beautyful Minds – Science Experiment Fair.
Find Tuition/Enrichment Centres