Believe 'B60' Charity Run 2018
to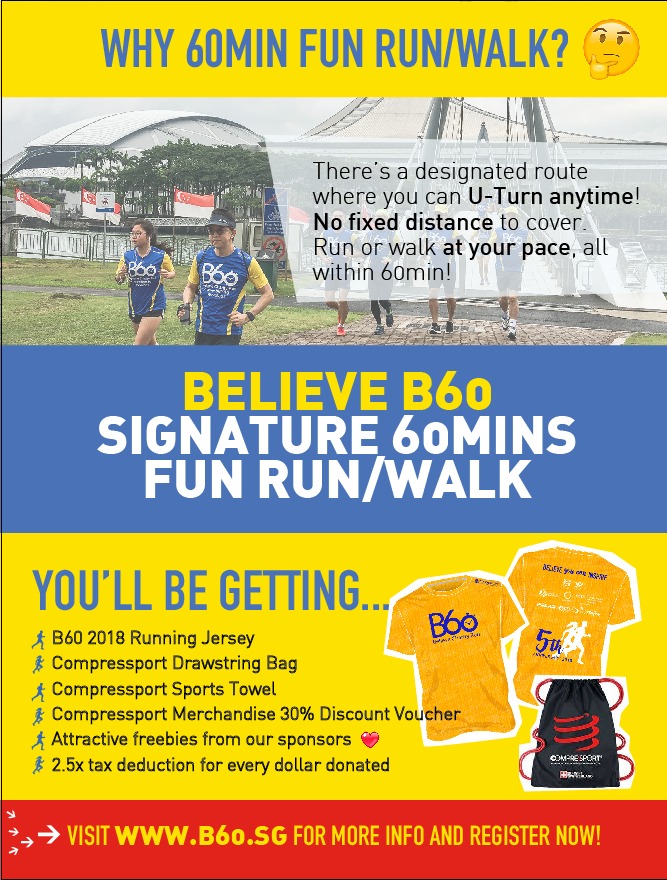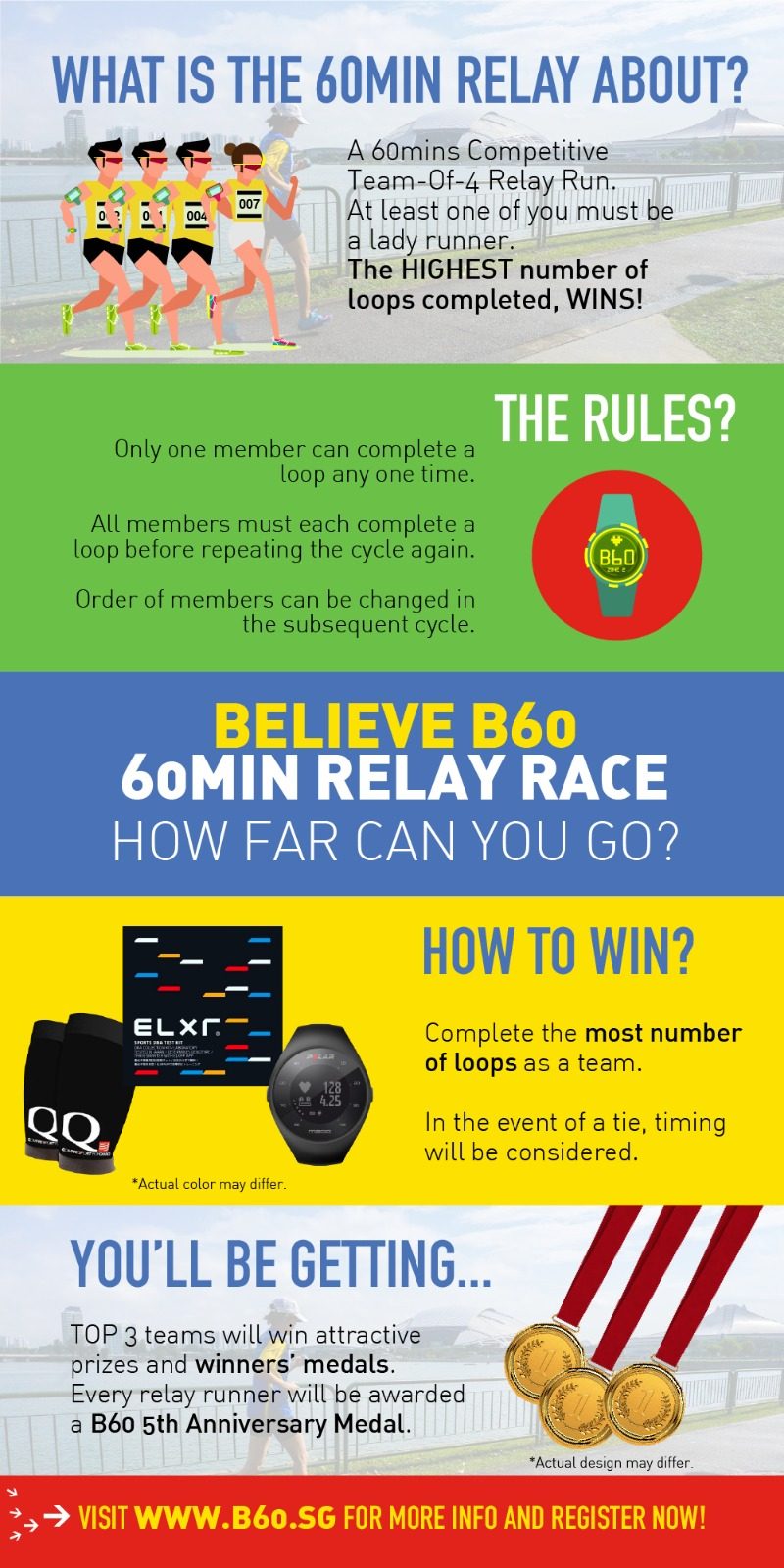 Highlights:
60mins time-based own-pace run or walk.
3 start times to choose: 7am, 8am & 9am.  >>> register here

To commemorate B60 5th Anniversary:
60mins Competitive Team-of-4 Relay Run with at least 1 female runner.
Only one start time 9am. 
Top 3 Teams who complete the most relay loops (1km loop) in 60mins win attractive prizes sponsored by Polar, ELXR and Compressport.  >>> register here

Social interaction with CCSS Elderlies who are taking part in a fun walk at 9am.B60 is a charity run with no registration fees. Participants make a minimum donation, of which 100% (minus 3rd party admin fees) go to CCSS.
The B60 Race Categories:
Race Categories

Minimum Donations
(per pax)

B60 Signature 60mins fun run/walk (individual)

$40

B60 Signature 60mins fun run/walk (Team-of-4)

$30

B60 Anniversary 60mins Team-of-4 Relay Run

$50
If you are not able to take part but wish to donate in support.
Please click here for B60 donation campaign@giving.sg

B60 finale 10:30am to 11am at OCBC Square.
Program: Honorary Guest Opening Speech, Donation mock cheque and Relay Race prizes presentation.
 Participant Entitlement (only for 14 years old and above):
Exclusive B60 2018 Running Jersey (worth $45.90)
Compressport Drawstring Bag (worth $15)
Compressport Sports Towel (worth $13)
Compressport Merchandise 30% Discount Voucher
Goodies bag with sponsored items
2.5x Tax Deduction for every dollar donated
For more information about the event, please click here for the event deck. 
Registration
If you are interested, you can register online by clicking here.
Registration deadline: 23 Nov 2018
For enquiry
Please email to believeb60@gmail.com
Singapore Sports Hub
1 Stadium Dr, Singapore
Find Tuition/Enrichment Centres