British Boarding Schools Show
to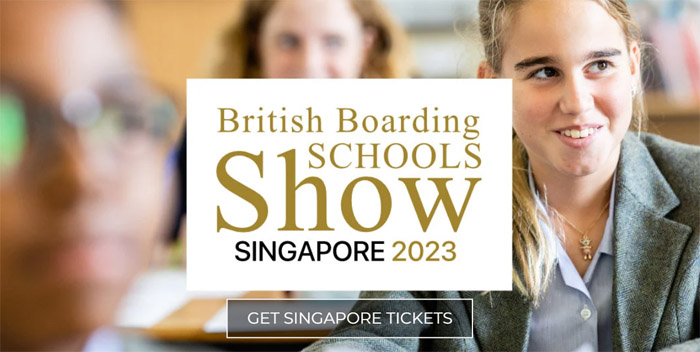 For the sixth time, the British Boarding Schools Show is coming to Singapore, providing an excellent opportunity for parents to discover the life-changing educational possibilities offered by British schools in one day and in one place. 
We invite you to make important connections and engage in one-on-one conversations with admissions directors, heads of leading British boarding schools, and top educational experts from the UK. Additionally, parents can meet with other parents whose children already attend schools in the UK and attend seminars on achieving successful transfers into the UK educational system. The show is the best way to learn about entry requirements, explore scholarships and bursaries, and get answers to specific questions by speaking directly with school representatives.
At the British Boarding Schools Show, we understand that selecting the right school for your child can be both emotionally and financially demanding. Therefore, we strive to make the process easier by providing a comprehensive and informative event for parents seeking the best education for their children.
Get your FREE Family Tickets (2 parents + child) for this event here.
Shangri-La Singapore
22 Orange Grove Rd, Singapore 258350
Find Tuition/Enrichment Centres