Charity Movie Screening: Disney's The Lion King by Beyond Social Services
to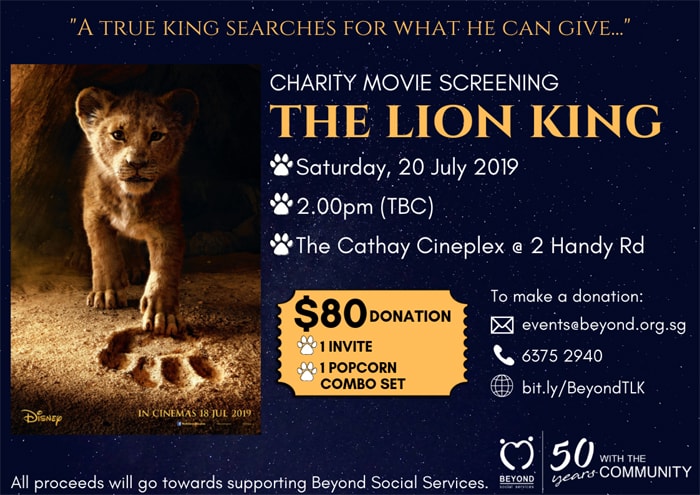 The charity movie screening is a fundraising initiative to assist Beyond Social Services in supporting over 6,800 children and youth. The aim is to uplift these children from their disadvantaged backgrounds by showing them the possibility of a brighter future.
Each ticket is priced at $80 which entitles you to one invite to attend the screening plus one popcorn and soft drink set.
An email will be sent to confirm your booking and to follow up with your donation.
Enqiury Hotline: (65) 9168 3273
Purchase your tickets here
All proceeds will go towards supporting Beyond Social Services.
Hall 1 The Cathay Cineplex
Handy Rd, Former Cathay Building, Singapore 229233
Find Tuition/Enrichment Centres