Chatuchak Night Market Singapore (Cancelled)
to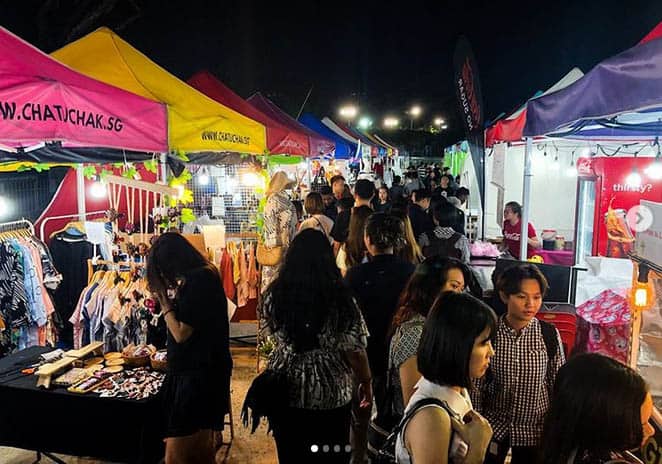 Many well-travelled Singaporeans would be familiar with Bangkok's iconic weekend Chatuchak Market. For a limited time now, you can relive the carnival vibe of the famed outdoor market right here in Singapore.
The Chatuchak Night Market is currently held at The Grandstand (formerly Turf City) till 3 May 2020. And the good news is, since the event only opens from 4:30pm, you can enjoy it in the cool of the evenings compared to having to beat the sweltering heat at the original Bangkok locale, which only opens during the daytime.
Expect lots of authentic Thai street food and snacks offered by Thai vendors, including Fried Baby Octopus, Pad Thai, khanom krok (a type of coconut-based Thai cake) and of course, Cha Yen Thai milk tea.
There are other retails stalls too selling clothing, accessories, art & craft and other products.
In total, there are about 400 stalls operating at any one time and they are refreshed by new vendors from time to time.
For more details, go to https://chatuchak.sg/
Photo: @Chatuchak.sg
The Grandstand South Carpark
200 Turf Club Rd, Singapore 287994
Find Tuition/Enrichment Centres