COMPASS Forum Theatre – "Re:ACT for Change: Parenting your Teen" at MOE ExCEL Fest 2014
if ((currentURL.pathname== '/kiasu') || (currentURL.pathname== '/kiasu/') || (currentURL.pathname== '/kiasu/node/45595/edit')) // is this home page? { document.write('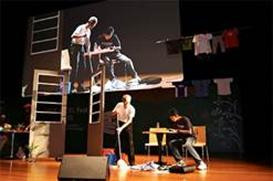 '); } else { document.write('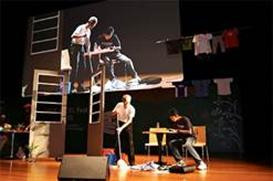 '); } The word 'teenager' may strike fear in the hearts of many parents. Not many are prepared for the transformation from a child to a teenager who challenges instructions, rejects advice and sometimes, displays rude and disrespectful behaviour.
With such tumultuous relationships, parents, often with their well-meaning intents, find it difficult to guide their child towards making safe decisions for himself. With ineffective communication, they could potentially end up hurting parts of their teen's lives.
The well-received Forum Theatre is now back for a second year! Entitled "Re:ACT for Change: Parenting your Teen", it is a drama-based audience interaction format which showcases various parent-child scenarios. Audience members can participate in co-creating strategies to manage the scenario, and along the way, gather key insights on managing communication with their child to influence his thoughts, attitudes and behaviour.
Date: 12 April 2014
Sessions:
14:15 – 15:30
16:00 – 17:15
Venue: Suntec Singapore Hall 401 – 402
These 2 free sessions are now open for registration. Do register early to avoid disappointment.
Find Tuition/Enrichment Centres