Contest: Win Movie Tickets To Watch《银河补习班》Looking Up
to
The contest is now closed. Thank you to everyone who participated.
Contest Result:
Congratulations to Mr Wayne Kwek!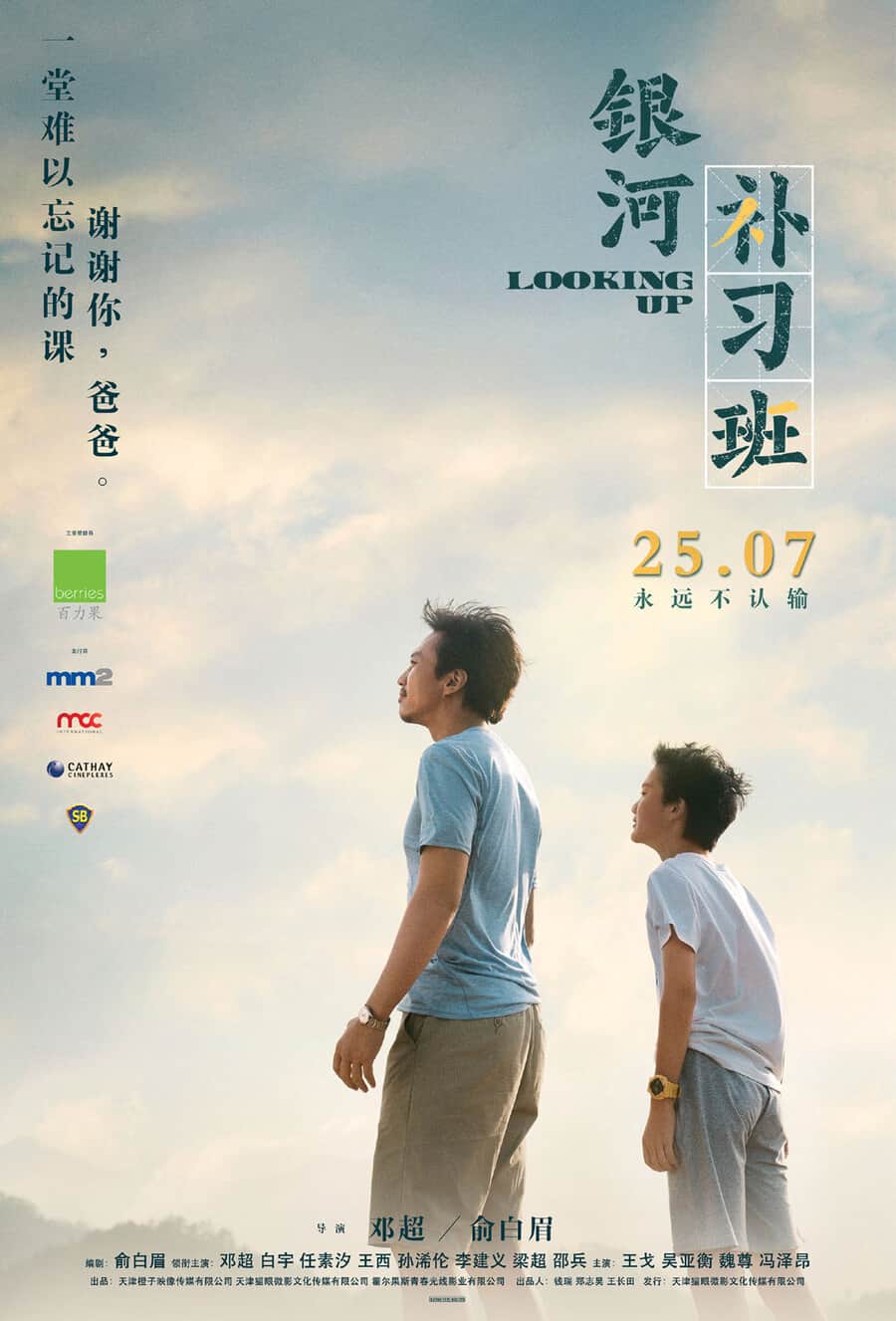 Movie Title: 《银河补习班》Looking Up
Synopsis: In the vast space, an astronaut has suddenly lost contact with the mission control center. In the darkest hour of his life, he recalls the lessons taught by his father… Filled with love and affection, warmth and wonder, tears and joy; this is a penetrating and artistic depiction of familial bond, underscored by a set of life value messages.
《银河补习班》是由邓超和俞白眉联合执导,邓超领衔主演,白宇、任素汐、王⻄、孙浠伦、李建义、梁超等联合主演。该片故事发生在二十世纪80、90年代,探讨父子关系、聚焦家庭教育。浩瀚太空,航天员意外失联,生命最大的绝境中,他回忆起自己那个最了不起的
爸爸。邓超饰演的父亲⻢皓文意外错过了儿子⻢⻜成⻓的七年,再次和儿子相
聚,⻢皓文坚持用自己独特的教育方法教育儿子。父子二人跨越漫⻓时光,守护
爱与亲情,故事充满了欢乐、温暖、泪水与奇观。
How to Win A Set of 4 Complimentary Passes?
Simply share the most important value you would like your kid(s) to have and why?
The best entry will stand to walk away with a set of 4 tickets!
Terms & Conditions
This contest is only open to registered KiasuParents members.
Please login or register to participate.

Contest closes on 2359hr, 28 July 2019.

Winner will be notified by email.
Prize must be collected in person from KiasuParents office at Ubi.
KiasuParents reserves the right to publicise the winner's name and photo.
Movie passes valid till film run ends at all Cathay cinemas.
KiasuParents reserves the right to amend any of the terms and conditions without prior notice.
---
The Cathay Cineplex
Singapore 229233
Find Tuition/Enrichment Centres