Contest: Win NDP tickets on 9 Aug 2019
to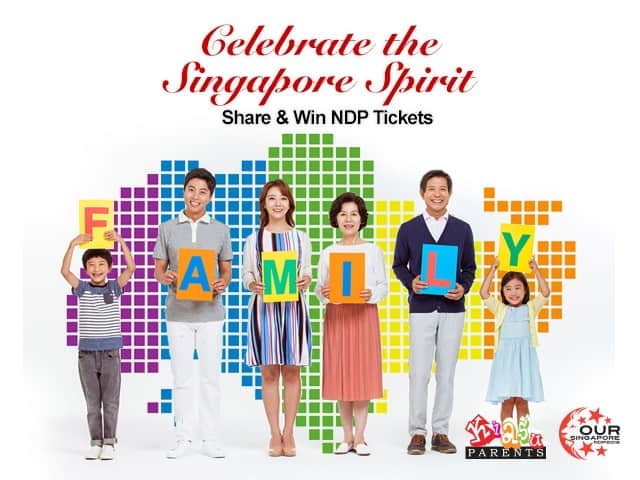 Our pioneers toiled through the years to provide for their families, while contributing to Singapore's progress. This National Day, let's think about how we can learn from our past generations to make Singapore a great place for families in the future.
Share with us in no less than 50 words what you have learnt, from your grandparent or parent, about fostering the SINGAPORE SPIRIT that is worth passing on to your children. It could be about taking part in charity efforts, practising good neighbourliness or something else.
The best entry will stand to win a set of 4 tickets to catch the National Day Parade at the Padang on 9 Aug 2019!
Terms & Conditions
This contest is only open to registered KiasuParents members.
Contest closes on 2359hr, 28 July 2019.
Winner will be notified by email.
KiasuParents reserves the right to amend any of the terms and conditions without prior notice.
---
Please login or register to participate

Padang,Singapore
Singapore 179861
Find Tuition/Enrichment Centres