Dale Chihuly: Glass in Bloom to premiere at Gardens by the Bay
to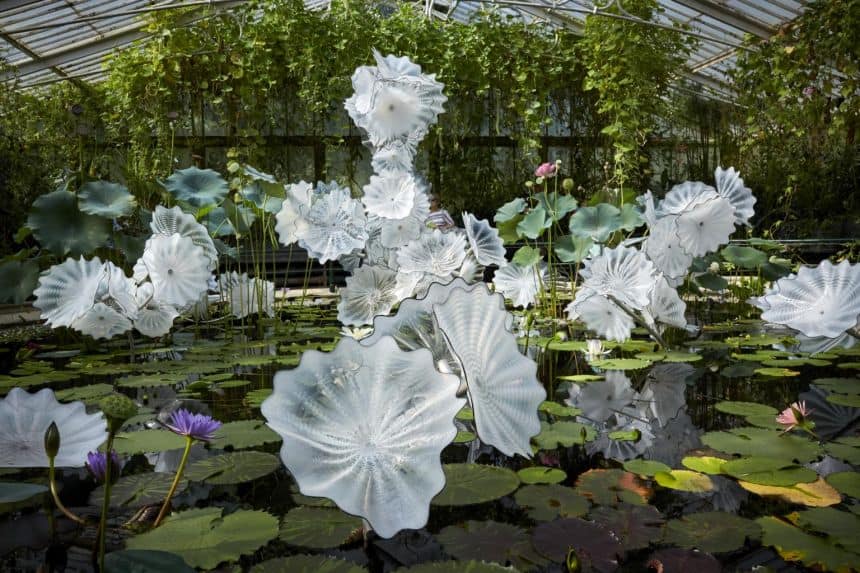 Dale Chihuly: Glass in Bloom is the latest manifestation of the artist's practice as he reimagines the landscapes of Singapore's iconic Gardens by the Bay with 25 of his magnificent large-scale installations, as well as more than 80 pedestal sculptures and two-dimensional works.
The works, which have been shipped directly from Seattle and installed on site, marks the first exhibition of its scale to be hosted at Gardens by the Bay, and makes it the first garden in Asia to provide the verdant tropical setting for people in Singapore to experience the stunning works of Chihuly for themselves.
Among the exhibition highlights are Chihuly's majestic Setting Sun, and Moon, a large spherical installation which was last presented in the artist's landmark exhibition, Chihuly in the Light of Jerusalem 2000. Visitors will see Ethereal White Persians at the Serene Garden, and Cloud Forest Persians, a study in scale and translucency which debuted in 2019 at the Royal Botanical Gardens, Kew, in London. These large-scale works, which measure up to 10 metres in height and weigh as much as 3600 kg, were curated and designed to complement the spaces within Gardens by the Bay's Flower Dome, Cloud Forest and outdoor gardens.
While this is the artist's first formal garden exhibition in Asia, Chihuly has an existing legacy in Singapore with large-scale permanent installations at Resorts World Sentosa and at the Ritz-Carlton Hotel.
Dale Chihuly is an award-winning, multi-media artist known for his installations in museums, gardens, and public spaces around the world. For more than 50 years, he has pushed the boundaries of glass, reinventing natural and man-made environments with his experiments in light, space, and form.
For more information and ticket purchase, please visit www.chihulyinbloom.com.
PHOTO: CHIHULY STUDIO