#Droneflying: Pick up droneflying skills and soar!
to
School's out, and your child is restless? Worried that your child is not spending time productively? Why not try something new and pick up a skill at it! If you have a child aged 7 – 14 years old, try this fun workshop will keep you actively engaged.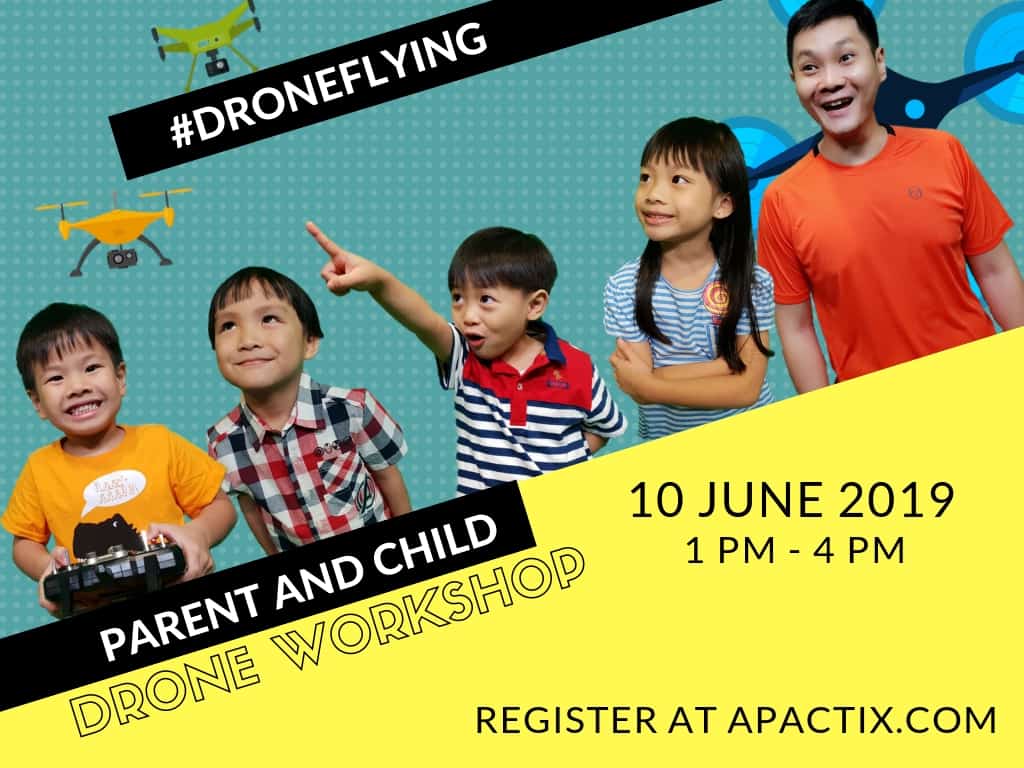 #Droneflying!
The skill and science for taking off!

Come fly with us as you learn more about the science behind drone operations, applications and different types of controls. Learn about the different types of drones, and understand how they are constructed. Test your flying skills using our drone simulators, and actual drones provided. Fly your very own drone in our indoor aerospace hangar and compete in a mini drone flying competition.
Date: Mon, 10 June 2019
Time: 1pm – 4pm (3 hours)
Venue: ITE College Central, Aerospace Hub, Blk G Level 3, G305A
Price: $139.10 (bring home your own mini drone!)
For age group: 7 – 14 yrs
What's covered in the 3 hours?
Introduction to types of drones and applications
Parts and modes of operations
Test fly different beginner drones (simulator) to have a feel of its modes and operations
Test fly your personal *drone and practice its controls
Put your skills to the test by flying the drone through the mini obstacle course!
*Each parent and child pair will be provided with a mini drone to take home
*Drone flying is done indoors at the aerospace hangar
Dads and Mums, its BONDING time!  Register NOW and spend a meaningful, fun morning together with your child!  
REGISTER BEFORE SLOTS GET SOLD OUT!
Register at Apactix. For any enquiries, pls email us at training@ite.edu.sg
ITE College Central
2 Ang Mo Kio Dr, Singapore 567720
Find Tuition/Enrichment Centres