Early Admissions?! How?
to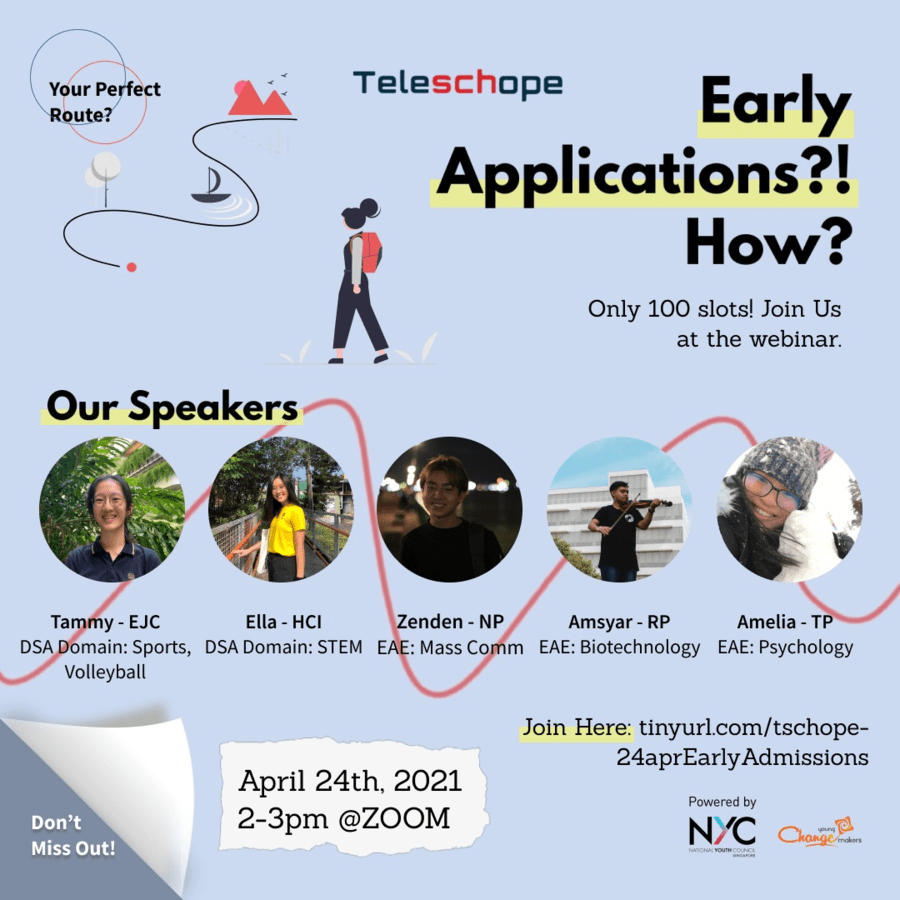 Is your child planning to EAE into a Poly or/and DSA into a JC? How can your child prepare? Interested to find out more and get an exclusive DSA & EAE resource ?
Join us in our upcoming EAE & DSA webinar on the 24th April 2021!
Hear from Tammy from Eunoia (Volleyball), Ella from Hwa Chong (STEM), Zenden from Ngee Ann Poly Mass Comm, Amelia from Temasek Poly Psychology and Amsyar from Republic Poly Biotechnology!
Ask them any questions you have! And we will be unveiling our secret EAE and DSA resource during the webinar too!
Sign up at here.
See you there!
Find Tuition/Enrichment Centres